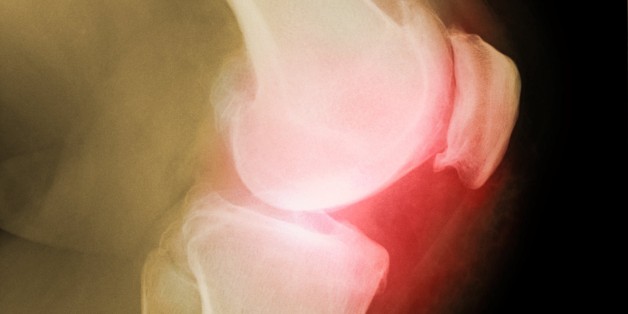 Adrie Reinders had been active his whole life, even completing the New York City Marathon 19 years ago at age 50. But as years went by, osteoarthritis in his left knee became increasingly worse. By age 65, so much cartilage had been lost in his knee that he was unable to walk more than a quarter of a mile.
But that was before Reinders participated in a small trial for an experimental knee osteoarthritis treatment in India last year. The treatment, percutaneous cartilage bone interphase optimization (or PeCaBoo for short), involves gathering a patient's own embryonic-like stem cells and putting them where the bone meets the cartilage in the knee.
"Slowly, but surely, the pain decreased and my ability to walk and do other things increased," Reinders told HuffPost. Now, the 69-year-old CEO and chairman of EFactor, a social media site for entrepreneurs, is back to his active self. He walks about five miles a day, in addition to exercising in the form of martial arts and biking four to five days a week.
PeCaBoo was developed by Dr. Vijay Vad, M.D., a sports medicine specialist at the Hospital for Special Surgery. Results of the PeCaBoo trial -- of which Reinders was a part of -- were presented this week at a meeting of the European Society for Sports Traumatology, Knee Surgery and Arthroscopy (ESSKA). The clinical trial was completed through Vad's own biotech company, Vad Scientific LLC.
The trial, which included 10 patients, showed that the treatment increased cartilage matrix in the knee an average of 41 percent, seen with MRI.
Vad likened the way the treatment works to watering the roots of a tree, instead of the leaves.
"We're stimulating your own bone marrow so that it spits out embryonic-like stem cells, we're gathering those stem cells, and we're putting them where the bone meets the cartilage so it does two things," Vad explained to HuffPost. First, the process seems to increase blood supply, which is important because low blood supply is associated with osteoarthritis. Second, since stem cells act like whatever cells they're near, putting them near cartilage makes them "want to become like cartilage," he said.
However, it's still unknown whether the stem cells actually turn into cartilage, or a cartilage-like substance, he noted.
Eight out of 10 of the patients experienced this increase in cartilage matrix, Vad said, but all 10 of the patients in the study had decreased pain after the treatment.
Current treatments for osteoarthritis include shots and injections to manage pain and provide cushioning within the knee, as well as total joint replacement. Vad said he hopes this new PeCaBoo method could provide another option beyond joint replacement.
"It's much cheaper than a knee replacement. There's no hospitalization, [and] there's really no issue with blood clots and pulmonary embolism of a total knee replacement," he said. "There's no metal, and there's a much smaller risk of joint infection. And last but not least, the downtime is small -- you can go back to work the next day."
Vad is planning to expand the PeCaBoo trial in India, and is also working on gaining approval for a trial in the United States.