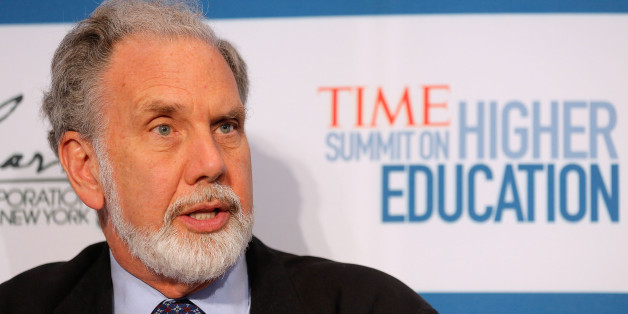 New York University is again in the news over its penchant for doling out questionable gifts and benefits, this time to star professor Henry Louis Gates, Jr. ... at Harvard University.
The New York Post reports Gates, despite having never taught at NYU, receives a significant rental subsidy "likely worth thousands of dollars a month" on a university-owned luxury two-bedroom apartment in Chelsea, compliments of NYU president John Sexton.
"It isn't exactly a secret that President Sexton would very much like to recruit me to the NYU faculty," Gates told the Post, acknowledging the arrangement. "Although I do not have an offer from NYU, and while I am very happy at Harvard, were I to move anywhere... no university would beckon to me more strongly than NYU."
The subsidy has apparently been going on for years. Meanwhile, NYU students shell out for what's said to be the nation's most expensive college -- counting room and board and additional fees, on top of tuition -- with the least generous financial aid package in the country.
"Professor Gates pays full faculty rent on the apartment," NYU spokesman John Beckman told The Huffington Post in a statement. "He participates in a range of activities in the academic life of the NYU community. Plus, NYU has made no secret of its longstanding desire to recruit Professor Gates, a University Professor at Harvard, to our University."
Sexton's tenure has seen NYU mired in repeated controversies over questionable perks.
It was recently revealed by the Post that in 2002, when Sexton was dean of NYU's law school, his newlywed son, an aspiring actor, was given a duplex apartment in a building for law school student and faculty housing while a "housing shortage was threatening the school's ability to attract new faculty," according to a report from Sexton's own administration.
In August, Sexton announced he would resign in 2016. At the time, his administration faced a backlash over reports the university was financing hefty loans for some of its top faculty members to purchase vacation homes in the Hamptons and Fire Island.
BEFORE YOU GO
PHOTO GALLERY
The Real Most Expensive Colleges: Business Insider List