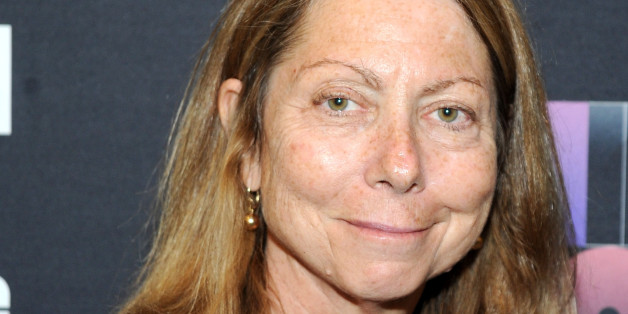 The abrupt firing of Jill Abramson, The New York Times' executive editor, has sent waves throughout the media world, with pundits scrambling to uncover what motivated it and asking what comes next for one of journalism's most powerful women.

It is not, however, the first time the twists and turns of Abramson's career have grabbed headlines. In 2011, not long after she accepted the executive editor role, Abramson published a book -- not an in-depth investigation into some aspect of politics or current affairs, but an ode to her new golden retriever puppy, Scout. That the first woman to ever hold the Times' top job chose to write about something so seemingly far afield was the subject of much criticism, a fact Abramson acknowledged outright in "The Puppy Diaries."

The book is a sweet look at Abramson's love for her dog, and a deeply personal account of how a new pet changes a life. But it also contains a great deal of wisdom that goes well beyond the ups and downs of pet ownership –- insights about loss, acceptance, trust and love, and especially the potential for an outside interest to enrich every aspect of our lives, including our careers, in unexpected ways.

Being publicly fired from a high-profile job and losing a pet aren't exactly identical experiences, but for those in the media and beyond wondering what Abramson's next chapter will be, there's probably no better time than now to revisit her book. Here are seven lessons from "The Puppy Diaries" about resilience, joy, and finding meaning in life's twists and turns.

1. Death –- even of a beloved pet -- shakes us from our routines.
After Buddy, Abramson's 14-year-old "stone-deaf, feisty-to-the-end West Highland white terrier" died, she was "disconsolate." "It wasn't simply that I missed the unconditional love or the ecstatic greeting each time I walked in the door, even if I'd been gone for only a few minutes to take the garbage to the basement," Abramson writes. "I missed everything about our routine, from feeding him grilled chicken to our late-night strolls along the windy riverside."
Abramson quickly got used to not having to take a dog out, filling her time instead by reading more and playing with her gadgets ("I got an iPhone and quickly became a master of distracted living, a lifestyle not well suited to the focused playing and training a puppy needs," she writes).
2. Traumas can put our priorities in focus.
In May 2007, two months after Buddy died, Abramson was hit by a truck while crossing a street in Times Square, crushing her foot and dragging her to the ground. The accident and Abramson's resulting injuries (she also broke her pelvis and sustained internal damage) were a turning point in her life. As she said at The Huffington Post's 2013 Third Metric conference, "I was hit by a big angry white truck in Times Square... an accident like that will put things into big bold perspective for you."
In addition to throwing herself into her work (she returned, in a wheelchair, just nine weeks after the accident, according to The New Yorker) Abramson gradually came around to the idea of getting a new dog at the urging of her husband, children and good friends, who thought it would help her emerge from a depression that, she writes, seemed to "smother her like a hot blanket." Scout certainly complicated her life, but she also helped infuse it with fun and happiness it was missing.
3. Our hobbies and passions can enrich our careers.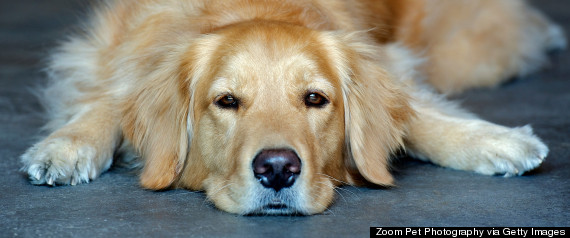 At work, Abramson made no secret of her love for dogs, unabashedly showing off her "latest Scout photos to anyone who betrayed even a hint of interest," she writes, and chatting with a so-called "coterie of devoted dog owners" at The New York Times about the ins and outs of dog ownership. She doled out advice to younger colleagues, and solicited it from experienced owners, like Sam Sifton, the paper's restaurant critic and a fellow dog fan. Embracing her passion in the office led her down new paths professionally (her book began as a column about dog rearing) and connected her with many readers who were also dog devotees.
4. Intuition is more important than public opinion.
When Abramson began writing about Scout, she knew it struck many of her colleagues as strange -- even silly. "Because I have dedicated much of my career in journalism to editing and writing serious investigative stories, some of my readers -- and a few of my friends as well -- found it strange that I was publicly sharing my nervousness over Scout's first day of puppy kindergarten," she writes.
But it was a story she felt drawn to tell, ignoring the criticism that it was somehow beneath her position. "She knew before she did the puppy diaries that she would get a lot of grief," Trish Hall, the Times' deputy editorial-page editor told The New Yorker's Ken Auletta. "She didn't care. I like it that she's got this rich life. It used to be that women wouldn't talk about when their kid had a dentist appointment. Jill doesn't pretend that work is the only thing in her life."
5. Sometimes, a walk can make all the difference.

Soon after she brought Scout home, Abramson joined a small group of dog owners near her Connecticut house who had formed a dog walking club. Most mornings, at 7:30 a.m., they would walk in the meadows together, the dogs roaming off their leashes. The walks not only taught Abramson and her husband more than any of the books had about raising her new dog, she writes, but also became a cherished tradition. "I had made so many new friends, both dog and human, and over the summer I had become much calmer and happier," she writes. When she returned to the world of morning meetings and rushing into the office, Abramson missed the simple joy of being outside, with friends, on a walk.
6. There are no limits to how much we can love.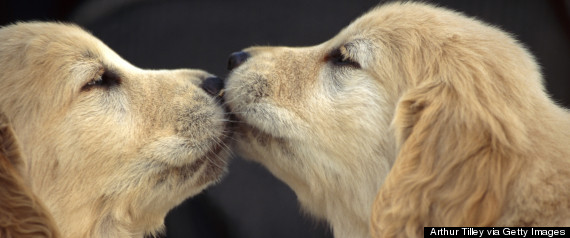 Even after a year of living with Scout, Abramson still longed for her old dog, Buddy, causing her to wonder, "could I ever give my whole heart to Scout?" The answer, she learned in time, was yes. Roughly three years after her accident, Abramson slipped while hiking and injured herself. When she returned home, Scout seemed to sense just what she needed, waiting calmly by the door and laying by Abramson's feet for hours on end.
"During my convalescence, Scout's breathing and the sight of her white back rising and falling made me feel cozy and safe," she writes. "I wouldn't say I stopped thinking about Buddy altogether, but Scout proved to be such a loving and generous companion that my attachment to her grew even stronger."
7. The unexpected moves we make are often the most valuable.
Buddy -- the first dog Abramson ever owned -- was a surprise in her life in many ways, not least of all because he drew out a different aspect of her personality. "I spent so much of my day talking, reading, and writing that it was both a relief and a joy to spend time with Buddy," she writes. "Except for a few simple commands, our conversation consisted entirely of my silly cooing sand his appreciative grunts."
Dog ownership led her down new paths, both literally -- as Buddy and then Scout yanked her along during morning walks -- but also by nudging Abramson to stay open to new possibilities. "Among other things, [Buddy] taught me that even in stressful situations, dogs have a unique way of steering you in unlikely and interesting directions."