Ever wondered what's inside a volcano?
Thrihnukagigur, just outside the Icelandic capital of Rejkavik, is preparing to open for its third season of public tours. On a voyage with Inside the Volcano, visitors will drop 400 feet into one of dormant Thrihnukagigur's three magma chambers through an opening just 12 feet in diameter.
It's the only place on Earth you can take an elevator inside a volcano's magma chamber.
The chamber and its passageways have a floor area equivalent to three full-size basketball courts and a height almost three times that of the Statue of Liberty.
In short, this thing is massive.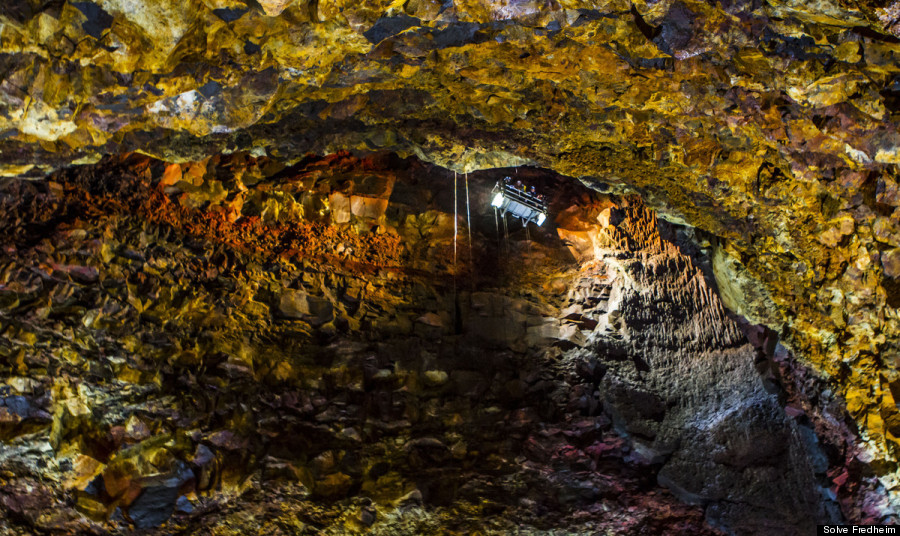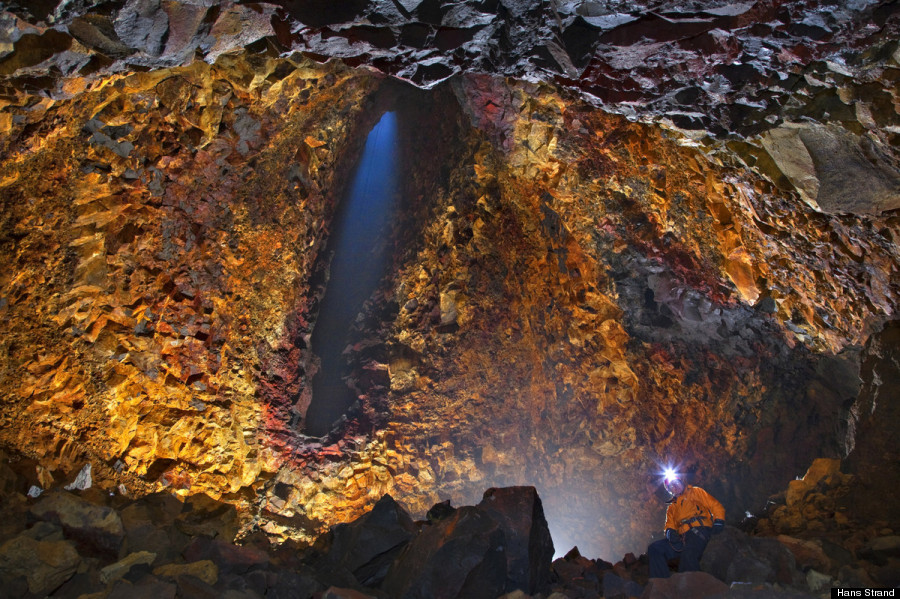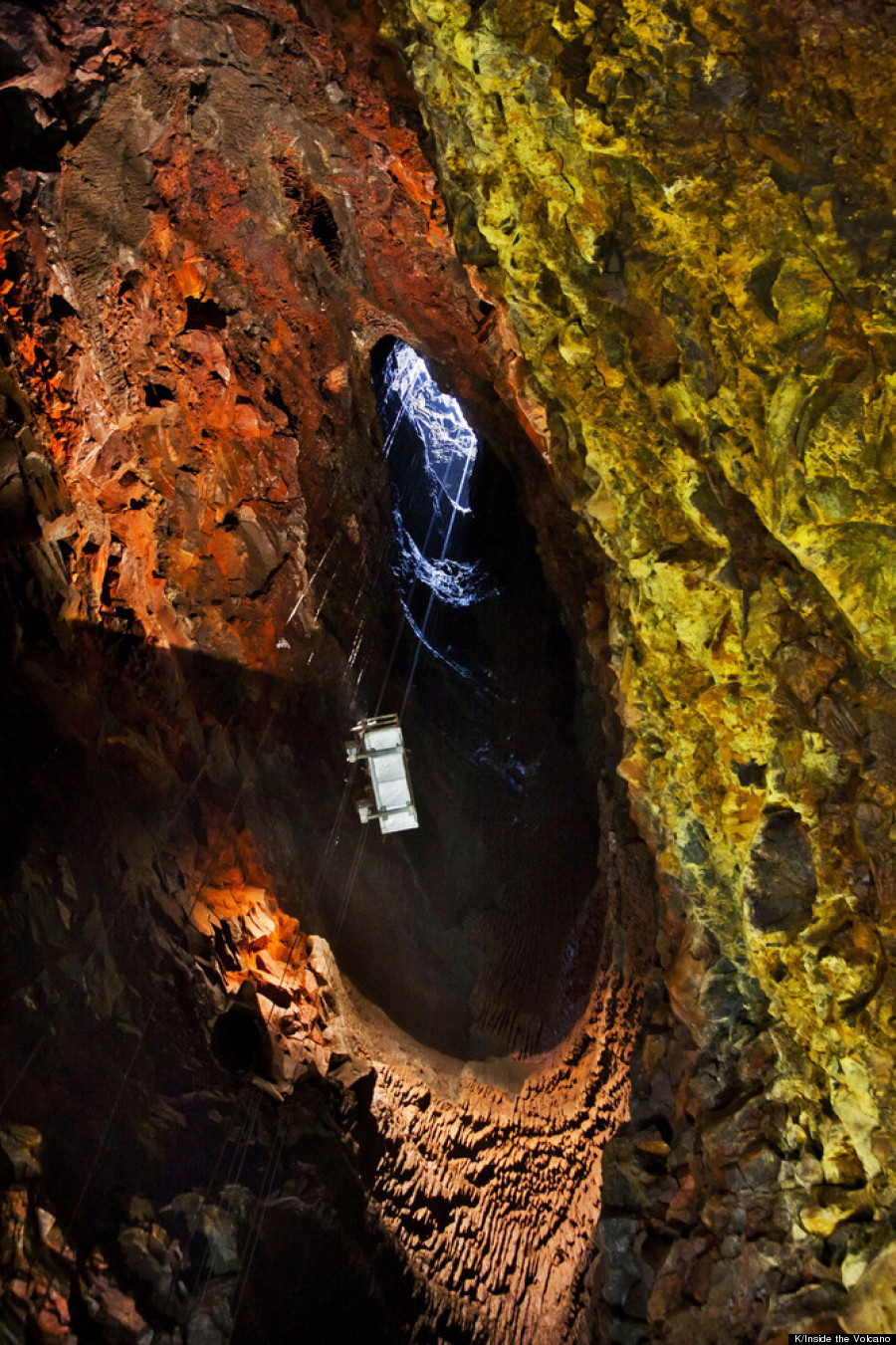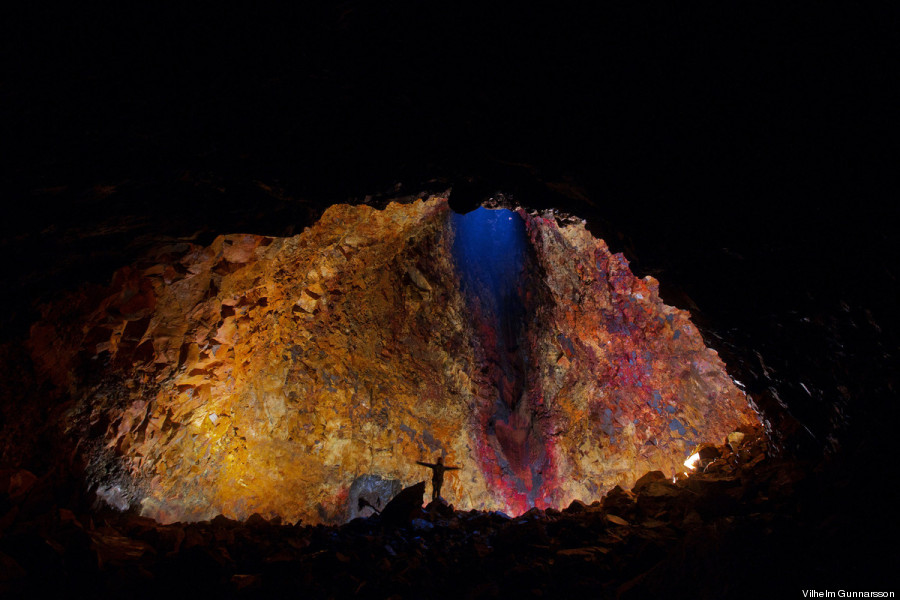 Thrihnukagigur hasn't erupted for 4,000 years and it's unlikely the volcano will spew again anytime soon. But thanks to centuries of housing magma, the chamber you'll visit is washed a dazzling spectrum of colors.
The tour involves about a two-mile hike across a lava field to the crater. Then, donning a helmet and harness, you'll board an open elevator crane for the plunge into the crater, which takes about five minutes.
Once inside, you'll have time to explore, take photos and marvel (or totally flip out) at the thought of being inside a real volcano.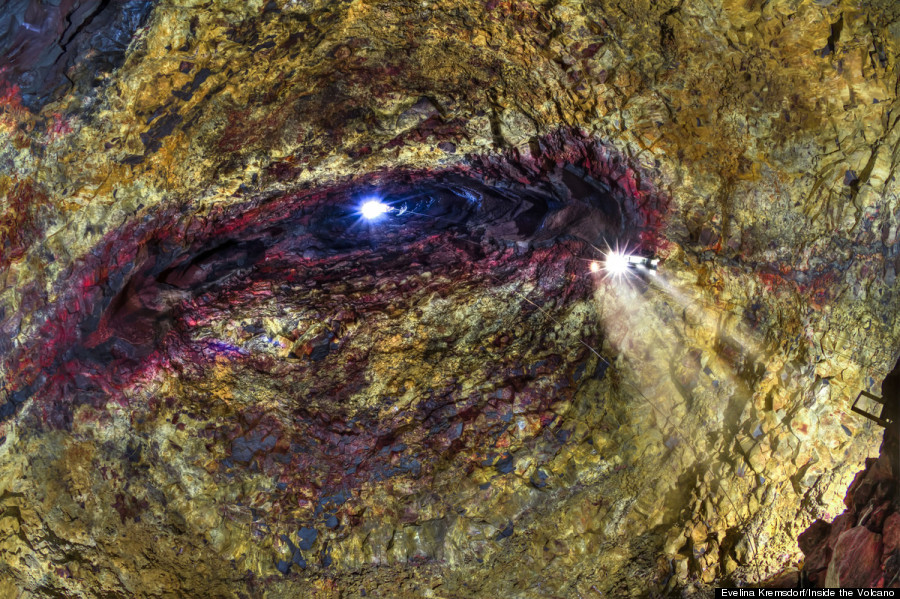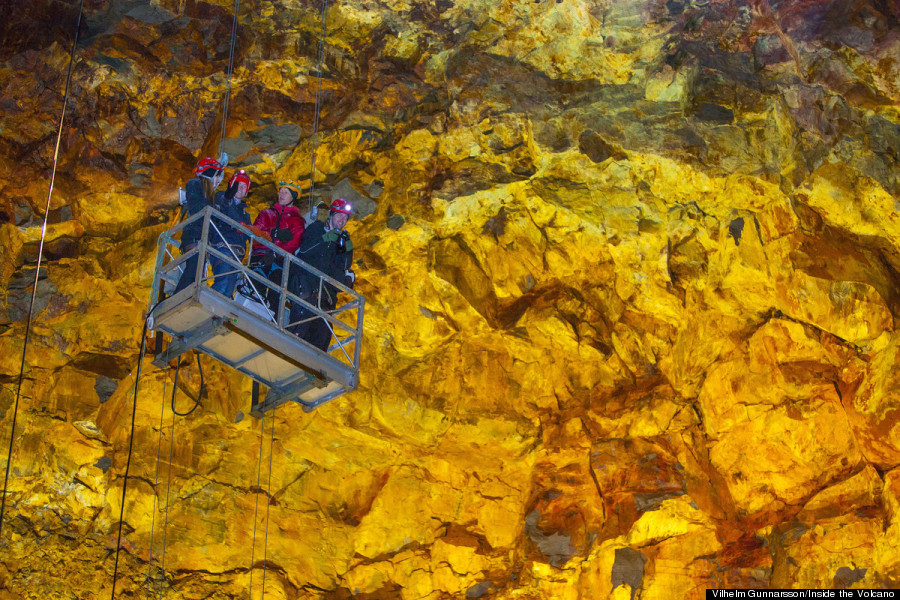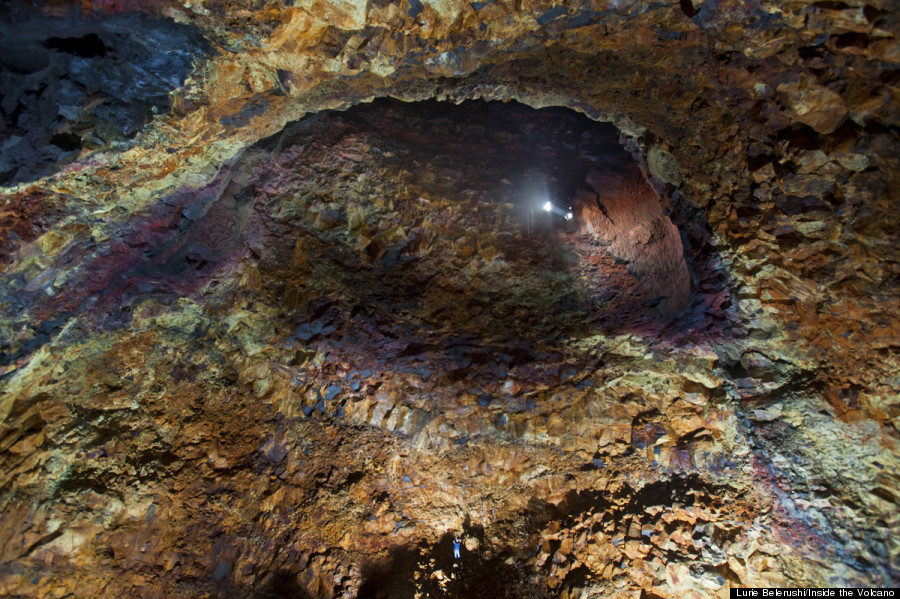 Thrihnukagigur first opened to the public in summer 2012, and tours were offered again last year. The entire trip takes five to six hours... and you'll even sip some Icelandic meat soup while you're at it.
At just over $300 USD, this seems like a pretty reasonable price to pay for feeling like a real-life, Icelandic version of Indiana Jones.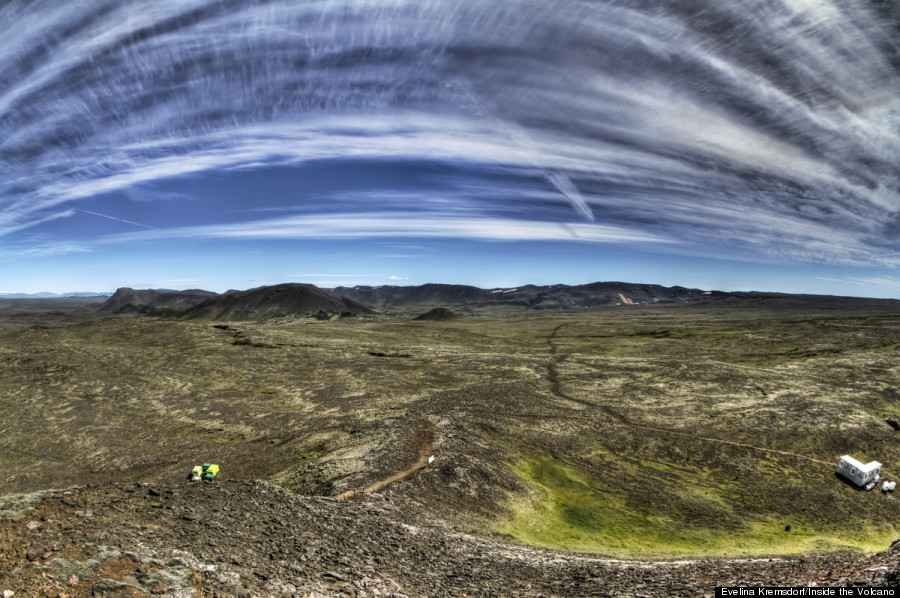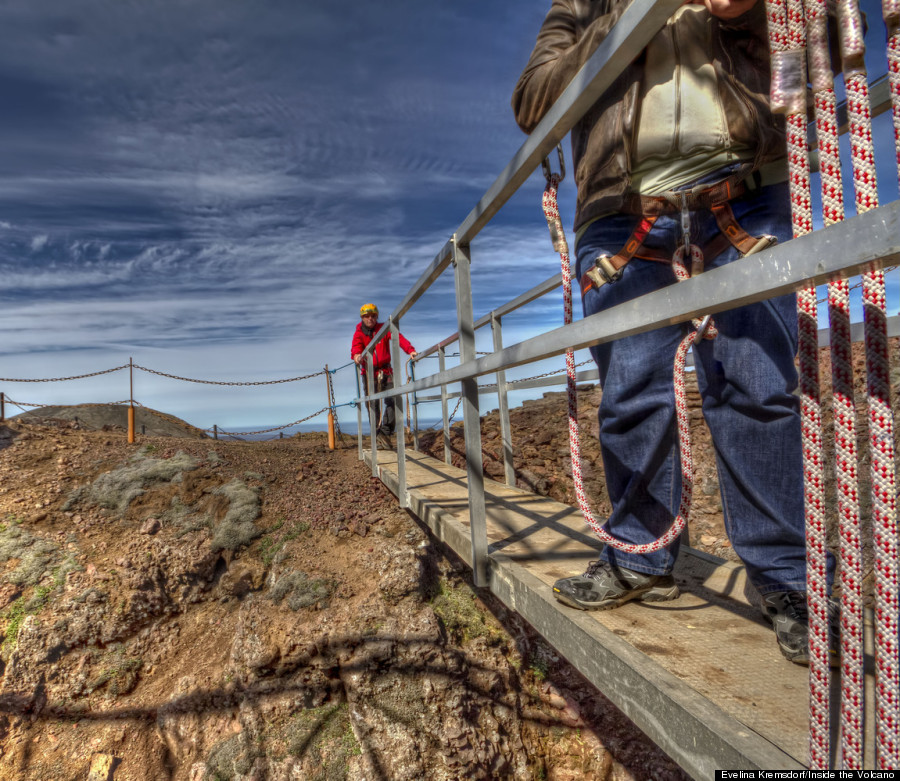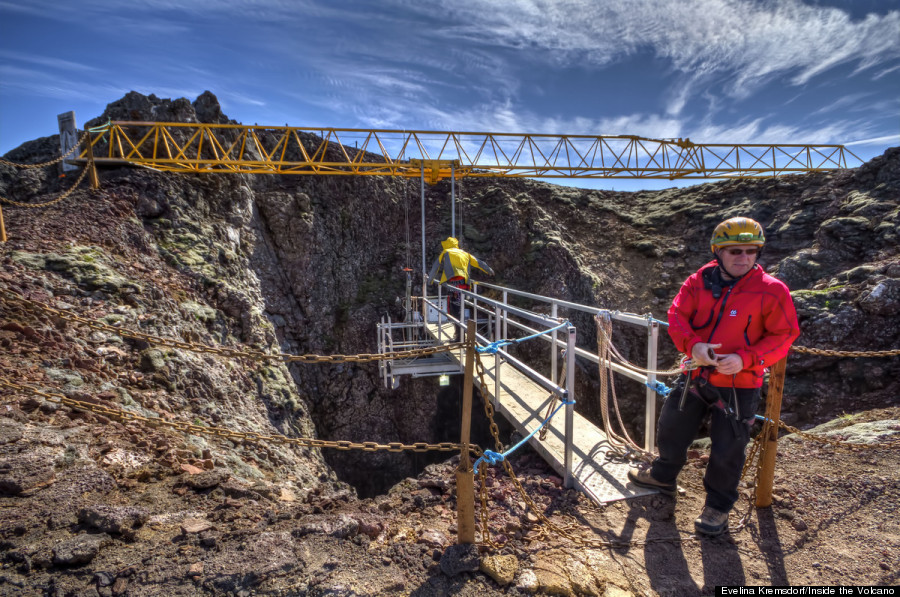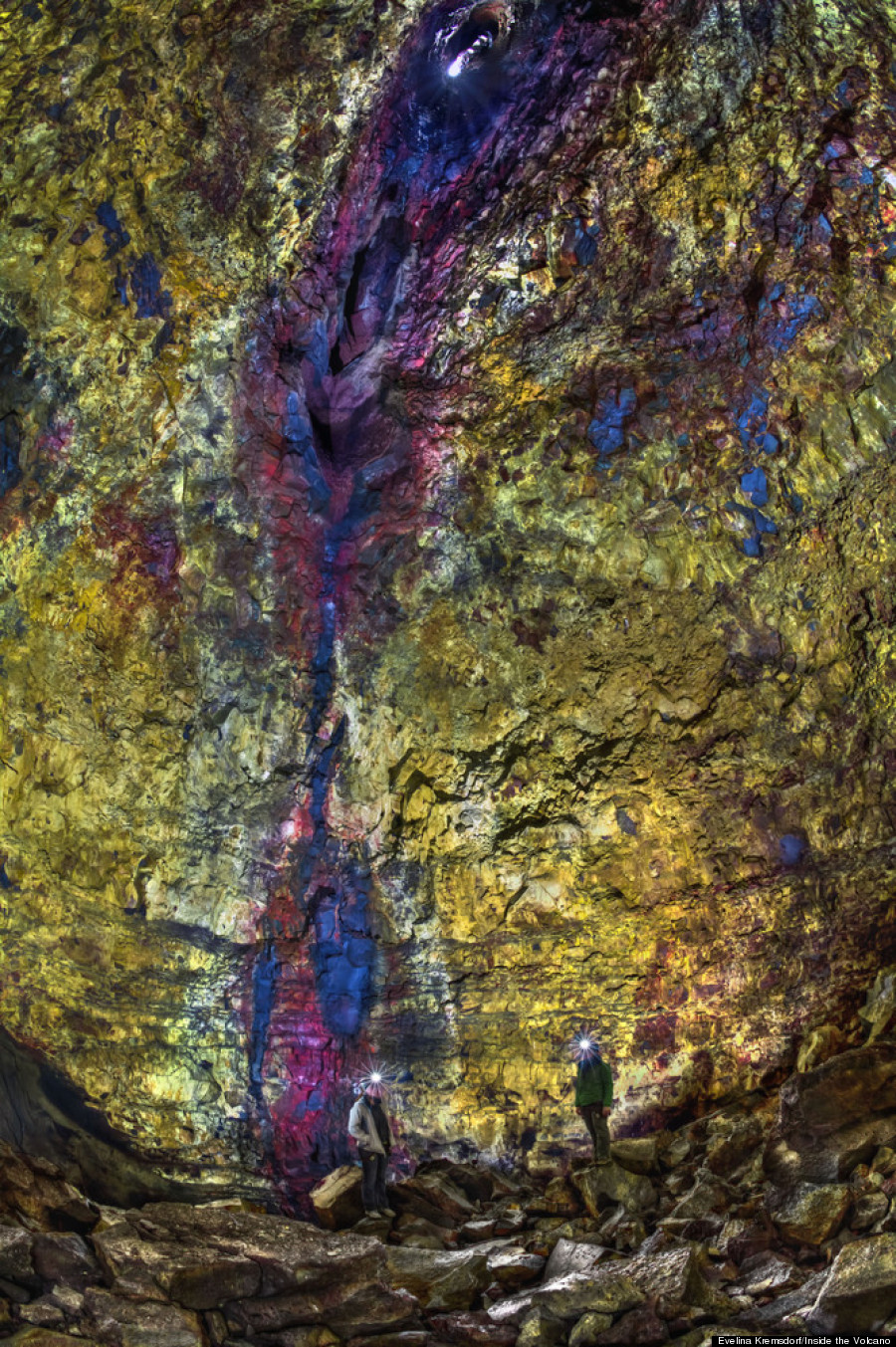 To get an even better picture of Thrihnukagigur's thrills, watch this video from Inside the Volcano.
BEFORE YOU GO
PHOTO GALLERY
Fascinating Volcanoes