"A stick and a beach can provide an infinite number of creative possibilities," proclaims 3DSD, an appropriately named sand art collective that's turning beaches into sprawling canvases. "Our imaginations and the collaborative effort of our small group turn those creative ideas into visual reality."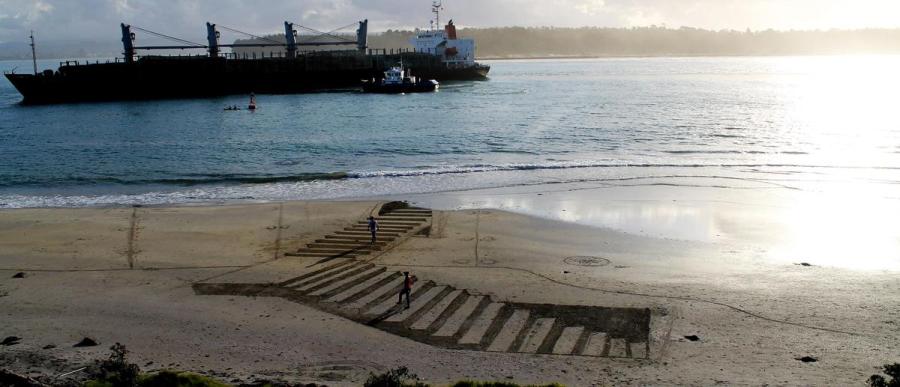 We have Jamie Harkins (from New Zealand), Constanza Nightingale (Chile) and David Rendu (France) to thank for this out-of-the-gallery-box beauty. Two painters and a sculptor, respectively, they create ephemeral outdoor art that brings the mesmerizing aesthetic of anamorphosis to the precarious sands of Mt. Maunganui, New Zealand. They use just a simple stick and a selection of rakes to bend perspective and spread creativity in a public arena.
More recently, the group has started integrating people into their projects, making the 3D artworks even more performative. Of course, the tides' effects on the pieces goes without saying, and watching the designs disappear with each encroaching wave is a touching sight as well. "The artworks provide an acute awareness of time and acts as a metaphor for the brevity of life," 3DSD muses.
As if you needed another reason to yearn for the warmer days of summer, here's a selection of gorgeous 3DSD works that once were.
BEFORE YOU GO
PHOTO GALLERY
Evewright's "Walking Drawings"