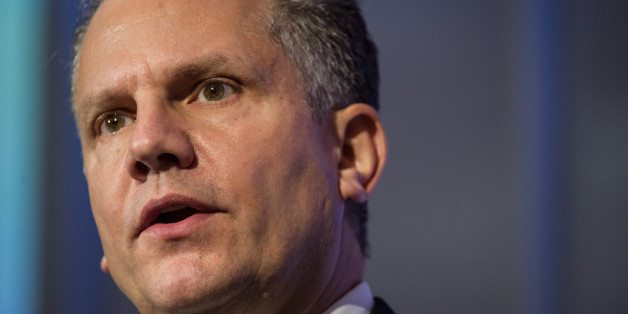 New York Times publisher Arthur Sulzberger, Jr., who set off a firestorm when he fired Jill Abramson as the newspaper's executive editor this week, issued a statement on Saturday claiming that -- contrary to media reports -- the decision had nothing to do with Abramson's compensation package or gender.
"A shallow and factually incorrect storyline has emerged" Sulzberger says in the statement, fueled by "persistent but incorrect reports that Jill's compensation package was not comparable with her predecessor's. This is not true."
The statement says Abramson actually made more than Bill Keller, who led the Times until she replaced him in 2011, and that it was Abramson's leadership style that led to her ouster.
"During her tenure, I heard repeatedly from her newsroom colleagues, women and men, about a series of issues, including arbitrary decision-making, a failure to consult and bring colleagues with her, inadequate communication and the public mistreatment of colleagues," Sulzberger continues.
After Abramson was let go on Wednesday, The New Yorker's Ken Auletta reported that Abramson had discovered she made less than Keller, and that her decision to raise the issue had helped lead to her firing. The dismissal itself -- not to mention the revelation about compensation -- stunned many observers, and sparked a spirited debate about gender inequality in the media.
The Times first denied that pay was at issue in Abramson's dismissal on Thursday.
Read Sulzberger's entire statement below:
Arthur Sulzberger just released new statement addressing growing controversy over Abramson's firing. Story coming! pic.twitter.com/fwwIKxUu78

— Ravi Somaiya (@ravisomaiya) May 17, 2014