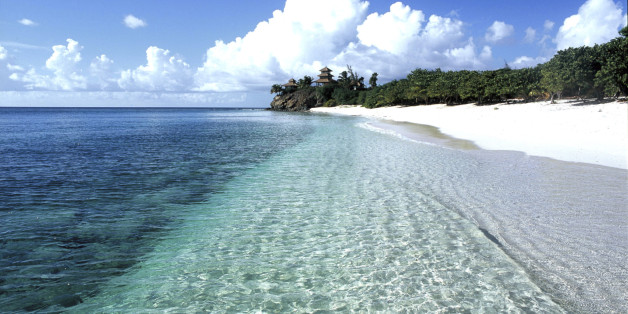 "Luxury is a private island." We're not sure who actually said that, but we know it's definitely true. Whether you're just casually stopping by during a budget cruise or treating 29 of your closest friends to tricked-out villas, private islands take beach vacations to the next -- and highest -- level.
Here are 10 that deserve a spot on your summer bucket list.
Necker Island
Richard Branson (the Virgin guy who is supposedly going to shuttle you to space) is the host at this posh little plot on the British Virgin Islands, which he purchased for just $180,000 in the '70s. You and 29 other adults (along with six children) can rent out the island's six "Bali houses" and giant "Great House" for a reported $53,000 per night. Sweet deal!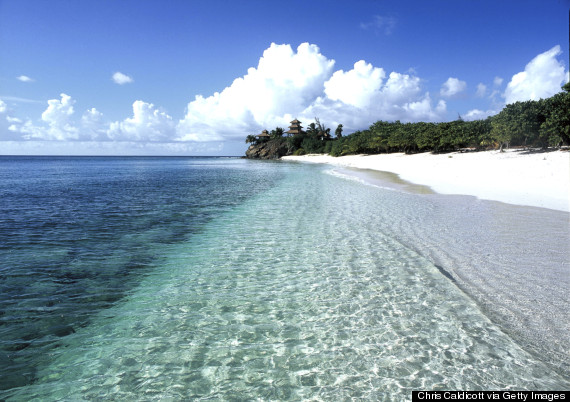 Lissenung Island
Only 14 guests can fit on this tiny slice of heaven off the coast of Papua New Guinea. Locals from other islands come over with food to trade, so every meal is utterly fresh. "Other than a handful of local staff, you won't see another soul, and you can easily circumnavigate the island in about 10 – 15 minutes." Count us in.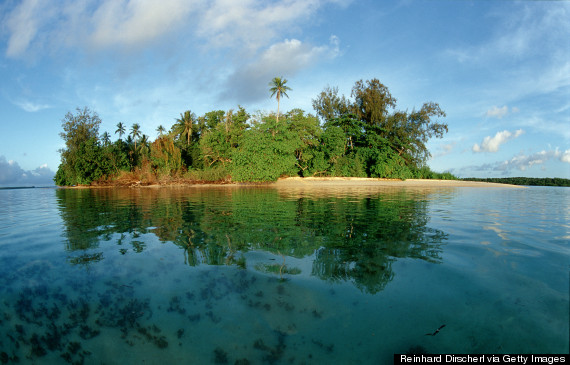 Song Saa Island
"Cambodia's first luxury private island resort" opened just a few years ago. This oasis of zen straddles two miniature islands, connected by a wooden bridge, with a meditation center plunked right on the sand. A tempting smorgasbord of wellness packages means you can sign up for days of personal yoga classes, Buddhist monk blessings, underwater meditation, and bath rituals. Did we mention the infinity pool IN the ocean?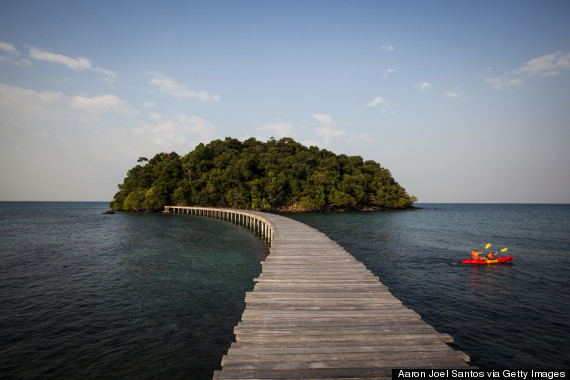 Turtle Island
Only 14 couples are allowed on this Fijian island at a time...because there are only 14 private beaches, of course. Ever the romance destination, Turtle Island will gladly organize the wedding of your dreams, and honeymoon horseback rides are a classic offering. Hey, if it's good enough for Britney Spears and K-Fed, it's good enough for us.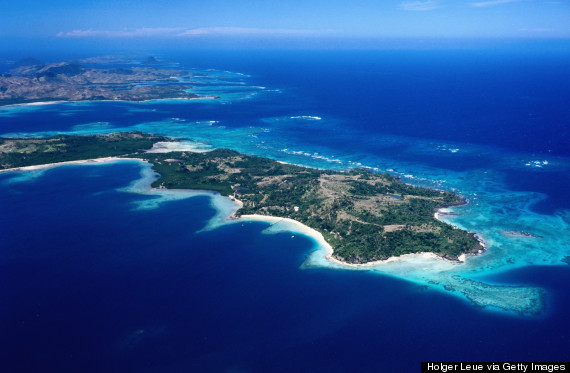 Castaway Cay
Disney's private island isn't so secret anymore -- but still, you can only stop by if you're on their Caribbean or Bahamian cruises. If someone plopped Disneyland in the Bahamas, it would look like this: a wonderland of cartoon-looking cabanas, plush massage portals, playgrounds in the ocean and a stingray petting zoo. Hop on a WaveRunner or kayak and explore the second happiest place on Earth.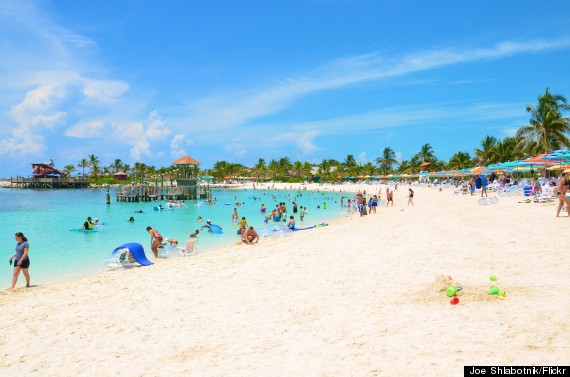 Cayo Espanto
How do you feel about rolling out of bed onto a private beach? Or watching tropical fish through a window built into the floorboards of your bungalow? At Cayo Espanto in Belize, there's a private palm tree forest to explore -- but more adventurous types can take a day trip to Mayan ruins on the mainland.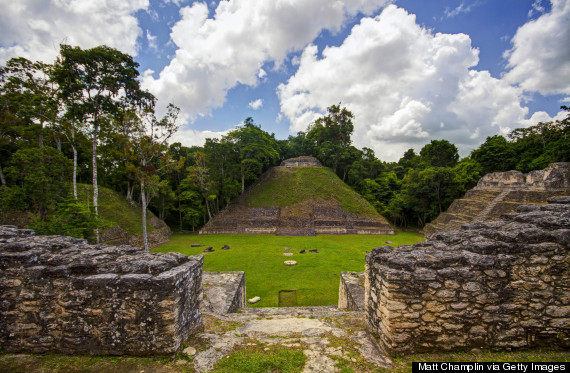 Musha Cay
David Copperfield's private island is, well, the most magical spot in the Bahamas. You and 23 friends can touch down via the island's airstrip, or simply let staff sweep you up by boat. Everything here has a bit of a magic touch, from the "drive-in" movie theater on the beach to the village of "mind-reading monkeys" to the organized goldfish derby. You can apparently toss in a private fireworks show (for an added fee, of course).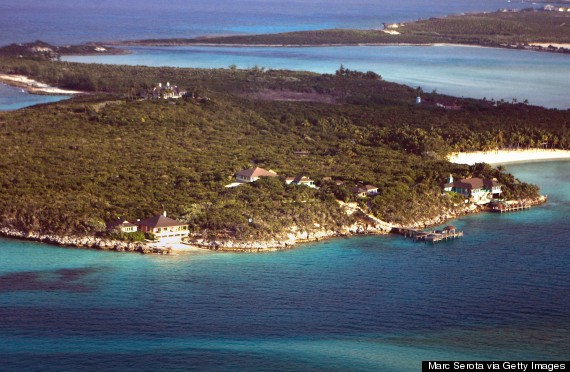 Great Stirrup Cay
What oil company? Norwegian Cruise Line purchased Great Stirrup from Belcher Oil in 1977, making it the first cruise line to offer guests a private island experience. Only cruise guests will get to visit Norwegian's Bahamian outpost, where they can laze, paddle board, snorkel and parasail with free barbecue food for fuel.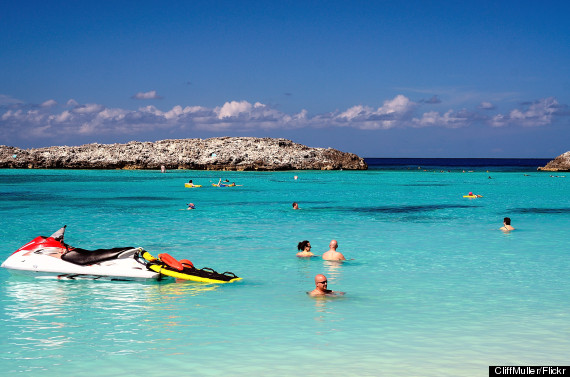 Robinson Crusoe Island
This tiny island in Fiji is all about tribal heritage -- the island's high chief only recently allowed it to be open for tourism. Learn how to climb a coconut tree, take island dance lessons, and gather 'round the sunset bonfire for fire and knife dancing. Visitors from bigger islands can stop by Robinson Crusoe on a day tour, but it'll be just you and the locals at night.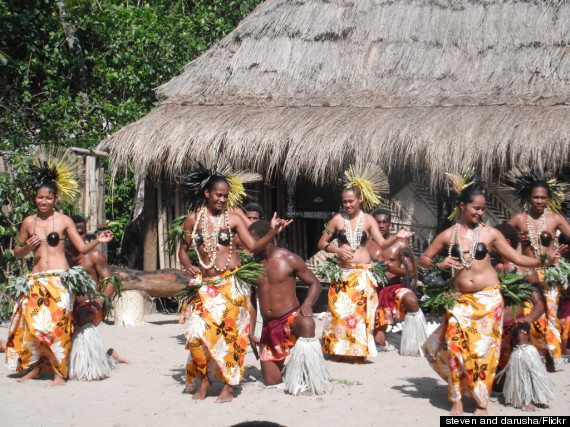 Gemia Island
Villas at Malaysia's Gem Island Resort and Spa are literally ON the water-- and nobody else can visit but you. Every balcony has a hammock chair for solitary sunrise viewing, after which you should hit the spa or watch dozens of tiny turtle hatchlings... you are in a marine conservation park, after all.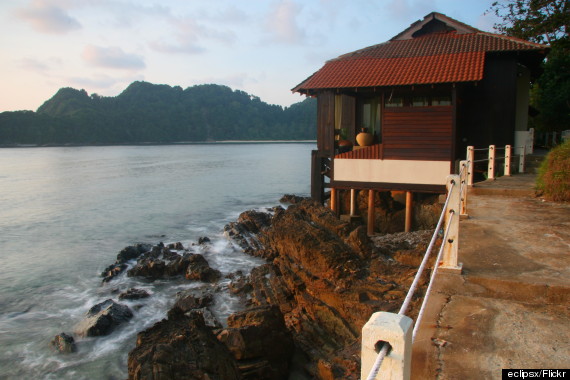 BEFORE YOU GO
PHOTO GALLERY
10 Great Australian Things