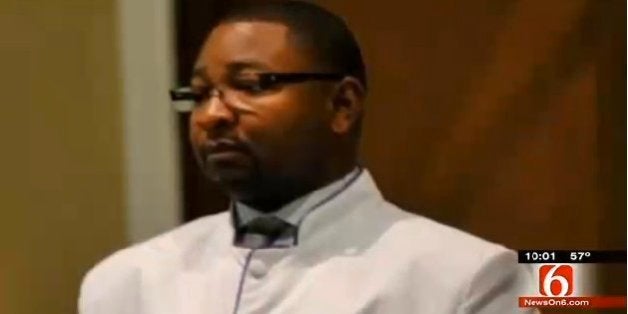 A pastor in Oklahoma who allegedly molested a 15-year-old girl is accused of giving the victim a pill to prevent her from becoming pregnant, an affidavit says.
Damien Keith Bonner, 32, was arrested Wednesday following an investigation by Owasso detectives and the Department of Human Services, KJRH reports. The pastor at Galilee Baptist Church in Tulsa was charged with six counts of lewd molestation.
According to Tulsa World:
A police affidavit filed Friday shows that a woman filed a sexual-assault report at the Owasso Police Department on April 16 after her 15-year-old daughter told a family friend she'd been involved in a sexual relationship with Bonner.
The alleged victim told authorities that Bonner "provided her with a pill to take so she would not become pregnant," according to a police affidavit obtained by the publication.
Jason Woodruff, deputy chief of the Owasso Police, said that the alleged abuse happened at Bonner's apartment.
"He had bought her a cell phone, and bought her clothes and things like that, in an attempt to gain that trust and then took advantage of that trust," Woodruff told News On 6.
Bonner was held on $300,000 bond.