There's been a lot of talk lately about encouraging Disney to move beyond its myopic standards. But one photographer may have just opened the eyes of the 91-year-old company to the range of beauty it has neglected.
While searching for the perfect red-haired "Ariel" to pose for her mermaid-themed photo shoot, Kari Lane recently spotted MacKenzie Clare sitting at dinner with her boyfriend at a Leesburg, Va., restaurant, myFOXdc.com reported. Lane unabashedly approached the 19-year-old stunner, and was surprised when she realized Clare was using a wheelchair.
Lane wasn't the least bit discouraged. In fact, she realized in that moment that Clare's disability could help turn the shoot into something "phenomenal."
Though Clare had always dreamed of modeling, she figured those hopes were dashed when she was 10 years old and a reckless driver slammed into her family's car, leaving her paralyzed from the waist down.
But as the breathtaking shoot on Saturday demonstrated, Clare is pretty much capable of accomplishing anything she sets her mind to.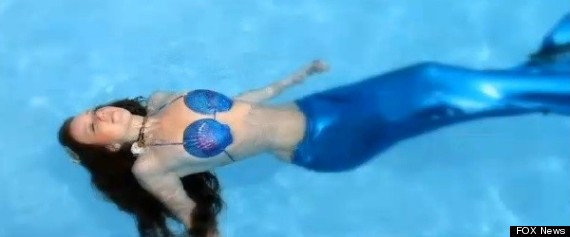 "It made me feel so special and good about myself and strong and proud," Clare told the news outlet.
While Lane didn't originally set out to subvert the standard depiction of the fair complexioned, able-bodied Disney character, she's one of a number of artists who have now succeeded in painting these princess characters in a different light.
Artist TT Bret, for example, changes the skin colors and cultures of classic cartoon characters in a project she's dubbed "Racebent Disney."
Her own version of Ariel is of Indian descent.
"I just enjoy working with character design and I'd love to see a little more diversity in Disney, and media in general," Bret told HuffPost in a recent interview via email. "It was simply an exploration of race and culture from an artistic standpoint."
BEFORE YOU GO
PHOTO GALLERY
Disney Princess 'Street Fighters'