Weekend Today Show News Anchor and Personal Trainer Jenna Wolfe had some refreshing and unconventional wisdom to share with us when it comes to that number on the scale that we all dread.
Jenna's advice: "Don't judge your progress based on the number on the scale. Take the scale and throw it out the window!" she laughed.
"Your real scale should be how your clothes fit," she explained.
When a person starts building muscle from strength training, their weight may actually increase, since muscle weighs more than fat. When your muscle percentage increases and your fat level decreases, your clothes will start to fit better regardless of what you weigh.
"Judge your progress on how your clothes fit and how you feel when you look in the mirror," Jenna told us. "Throw the rest out of the window!"
For more of Jenna's exercise tips, view the slideshow below:
PHOTO GALLERY
Fitness Tips From Jenna Wolfe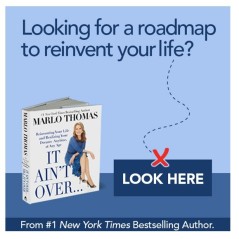 Add Marlo On Facebook:
Follow Marlo on Twitter:
Sign up to receive my email newsletter each week - It will keep you up-to-date on upcoming articles, Mondays with Marlo guests, videos, and more!