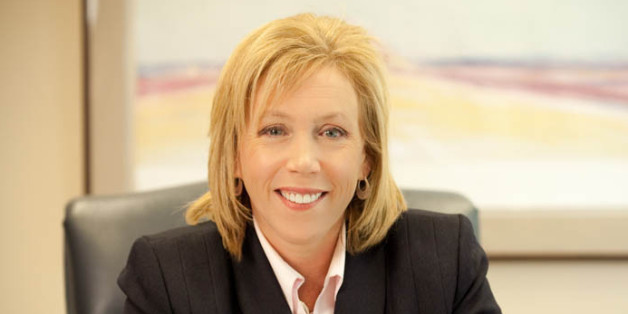 Groups that support marriage equality are campaigning against an openly gay Sacramento County district attorney candidate because of her connection to Proposition 8, California's 2008 voter initiative to ban same-sex marriage, The Associated Press reports.
Deputy District Attorney Anne Marie Schubert, the GOP candidate in the district attorney race, is openly gay; her brother, Frank Schubert, was a key proponent of Prop. 8, which was declared unconstitutional last year.
Gay and lesbian groups say she failed to speak out against the initiative at the time. Because of that, they are working to defeat her, even though she has the support of the current district attorney and every major law enforcement association in the region.

Moreover, some contend that Anne Marie Schubert is one of the few people who could have made a difference in the outcome of the 2008 vote, had she held a news conference with her then-partner and their two children denouncing the initiative.
"I'll be honest with you –- I'm not a gay-rights activist," she told The Sacramento Bee recently. "I'm gay, and I'm perfectly content with being gay. But my interest is public safety and raising my children. I have a partner. I intend to marry."
The Sacramento Rainbow Chamber of Commerce and Stonewall Democratic Club of Greater Sacramento are among the groups that have endorsed one of Schubert's Democratic opponents, state Deputy Attorney General Maggy Krell.
Krell also is supported by Gov. Jerry Brown, Attorney General Kamala Harris, Insurance Commissioner Dave Jones and state Senate President Pro Tem Darrell Steinberg, all Democrats.

The endorsements are breaking along traditional political lines for what is supposed to be a nonpartisan office. Jones said through a spokeswoman that Proposition 8 was one of several factors that led him to endorse Krell, and Steinberg said in a statement that the county needs leaders "who will take a tough stand on vital issues like Prop. 8."

Spokesmen for Brown and Harris would not say whether the Proposition 8 debate played a role in their endorsement.
However, some members of the gay community told the AP their backing of Krell goes beyond Prop. 8. They said Schubert didn't engage with them before running for office.
Schubert faces Krell and former county and federal prosecutor Todd Leras, another Democrat, in the June 3 open primary. If elected, Schubert would be the highest-ranking openly gay official in Sacramento County's history.
(h/t Rough & Tumble)
BEFORE YOU GO
PHOTO GALLERY
Supreme Court Proposition 8 Case