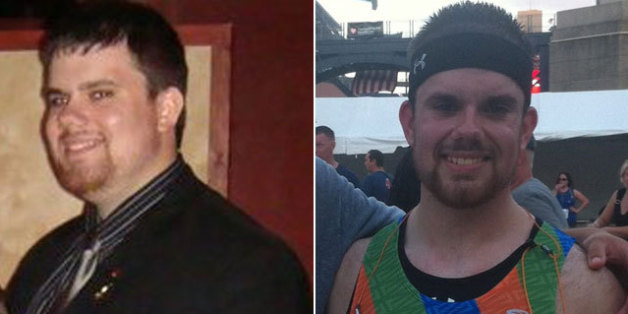 Got a success story of your own? Send it to us at success.stories@huffingtonpost.com and you could be featured in our I Lost Weight series!
Name: Darrell W. McTague
Age: 25
Height: 5'8"
Before Weight: Just over 300 pounds
How I Gained It: I had been a big guy as long as I could remember. I can't remember when I last weighed less than 200 pounds. It was probably early middle school. How sad is that? I had tried and failed a number of times to lose the weight and keep it off. By the end of senior year of high school, I managed to lose 70 pounds with a combination of Weight Watchers and sports (I played football, lifted weights and threw shot put). The problem was that the program hadn't really taught me what I needed to know to survive when I couldn't translate things to "points" and when there was no meeting to go to for support. As soon as I went to college, I gained it all back and more, hitting just over 300 pounds by one year after graduation. I tried to eat right and go to the gym in college, but it never stuck. I ate anything and everything: pizza, hot dogs, burgers, steak tips, nachos -- whatever was quick, easy and cheap. I always made a point to "maximize my dollar". I'd get whatever the biggest option was for my money and eat until I was uncomfortably stuffed.
Breaking Point: What really did it was my work pants. I work in a restaurant -- I move around a lot. My inner thighs rubbed together and I wore through the pants. I had to go to Wal-Mart to get new ones because of how large I had to get them, and I'd always go through the self-checkout because I was so embarrassed at the size I had to buy. Did you know pants over a 42-inch waist cost more because of how much material it takes to make them? That was a slap in the face. I'd had enough. I was disgusted and embarrassed.
How I Lost It: My fiancée and I decided to start P90X together. It was so tough -- I struggled to complete 10 pushups on my knees at first -- but I was doing it. It felt so rewarding. At the end of the first week, we knew if we could finish that week we could do the whole thing. By the end of the program I had lost 45 pounds!
We continued to do workout programs, going through the BeachBody library. We did, in order, P90X, INSANITY, INSANITY: The Asylum, Les Mills COMBAT. I did Body Beast while she and my mom did ChaLean Extreme. We did Focus T25 together, and now we're doing P90X3. I shared my before/after photos on Facebook after each program, and once I had lost 100 pounds, people started telling me they were so inspired they had started to make their own positive changes! At that point, I started a blog, which has grown to over 2,300 followers!
Now, food is fuel. I eat smaller portions every two hours, and I eat to enjoy the food. I haven't touched soda since August 2012. I stay away from excess fat, white flour and refined sugars as much as possible. I average about four liters of water a day.
March 23, 2013 was the first time we ever went for a run, and it changed everything for me! By then, I had lost a lot of weight and improved my cardiovascular function to the point where I could run. It felt like going up against the impossible at first, but it was exhilarating. That first run I went 3.25 miles! My legs felt like jelly and I was pooped, but I did it.
I took the plunge and registered for my first 5K. From there, I ran a 10K, more 5Ks, and in October, I ran my first half marathon! Now that I've made my transformation, having people looking to me for advice and motivation helps keep me motivated, too. Days when I get lazy and think I can take it easy, I think about what kind of example it sets, and I work harder. I'm scheduled for 32 races this year, and I look forward to finishing my first half-marathon distance obstacle race in September. We'll see how that goes.
After Weight: 175 pounds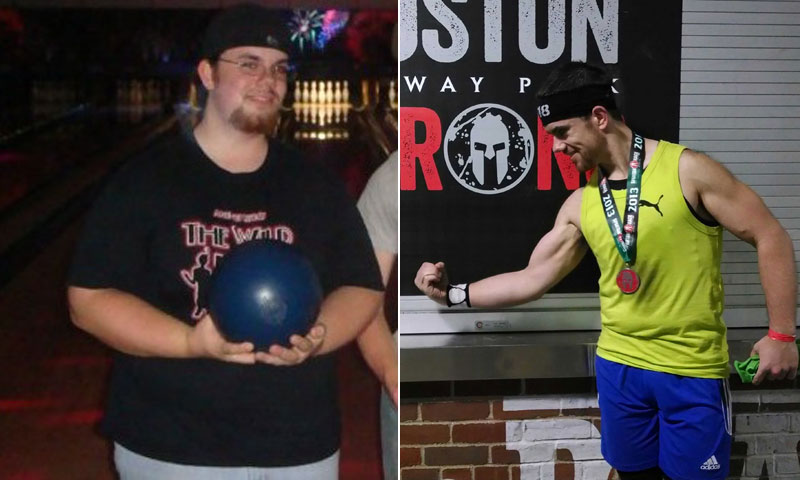 The Huffington Post publishes photographs as they are submitted to us by our readers.
Check out more of our inspiring weight loss stories below:
PHOTO GALLERY
Weight Loss Success Stories
As told to Sarah Klein