I was so delighted to have Weekend Today Show News Anchor and Personal Trainer Jenna Wolfe as my guest on Mondays With Marlo! Jenna shared so many simple, effective fitness and weight loss tips with us, from how to work out at the office, to how to obtain that six-pack we all desire, to what cardio equipment to use at the gym in order to burn the most calories. As a new mother, a successful news anchor and busy personal trainer, Jenna certainly got us motivated to get back in shape for bikini season! Be sure to watch our full video for all of Jenna's great tips and tricks.
For more of Jenna's exercise tips, view the slideshow below:
PHOTO GALLERY
Fitness Tips From Jenna Wolfe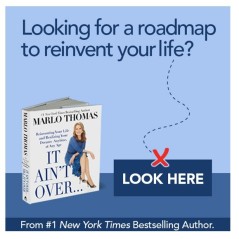 Add Marlo On Facebook:
Follow Marlo on Twitter:
Sign up to receive my email newsletter each week - It will keep you up-to-date on upcoming articles, Mondays with Marlo guests, videos, and more!