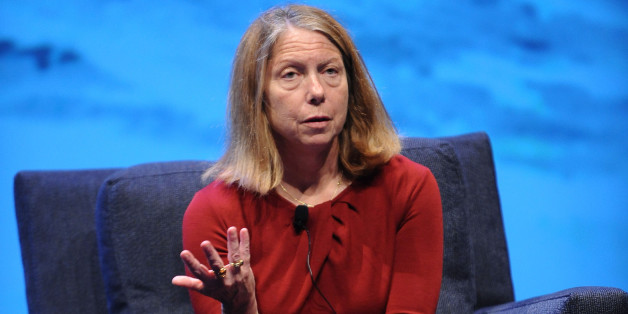 Jill Abramson is delivering the commencement address at Wake Forest University on Monday, days after her ouster from The New York Times, where she was executive editor.
Abrasom's daughter, Cornelia Griggs, took to Instagram on Sunday with a glimpse of what to expect from the highly anticipated speech. The picture is from 2007, after Abramson was hit by a truck. "Summer 2007 - my mother showed me she could walk again. Tomorrow she will show 'em what she's made of...again. #highroad," the caption reads.
She added on Twitter:
@jenny8lee theme is, no spoiler here, resilience - her specialty!

— Cornelia (@CorneliaLG) May 19, 2014
Wake Forest graduation is scheduled to begin at 9 a.m. Monday, and the ceremony will be livestreamed on the school's website.
Abramson's daughter also made headlines last week with an Instagram photo of her mom, posted one day after Abramson was fired from the Times. Just in case anyone was wondering, Abramson is taking up a "badass new hobby," her daughter said.