Teenage reality stars Kylie and Kendall Jenner might have gone digging through their 30-something sisters' closets before they hit the red carpet in racy outfits at the 2014 Billboard Music Awards on May 18 in Las Vegas.
Kendall, 18, turned heads in a cutout white halter top and black cropped sequined pants, which she dubbed her "party pants" in an Instagram post. Meanwhile, Kylie looked years beyond 16, in a tight white cocktail dress, that wouldn't make us bat an eye if she confessed to snagging it from her sister Kim Kardashian.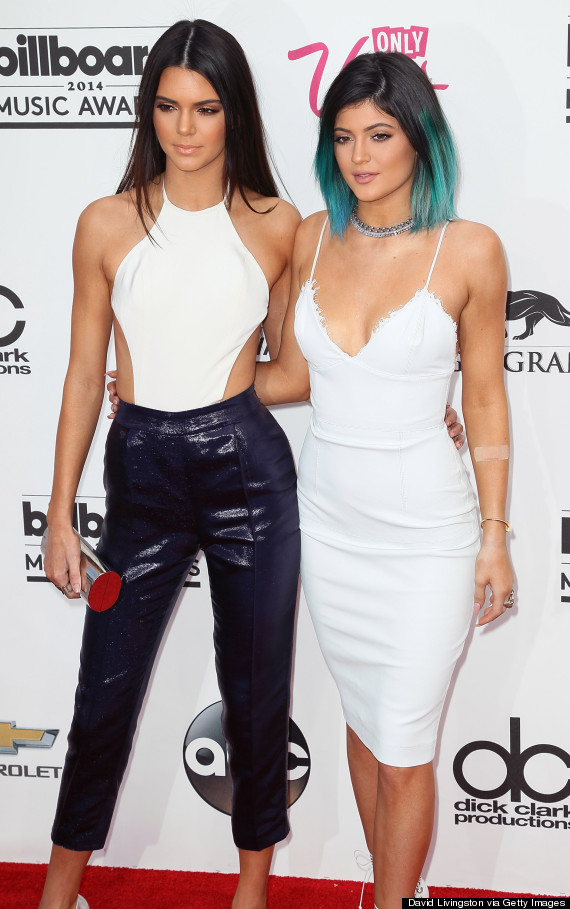 The girls briefly stopped to chat with Yahoo! Livestream hosts Jordin Sparks and Lance Bass, who asked the reality stars-turned-models-turned-fashion designers if they'd ever consider a career in music. While Kendall quickly shot down the notion, Kylie seemed open to the idea. "It would probably be for fun if any of us ever started," she said.
BEFORE YOU GO
PHOTO GALLERY
Billboard Music Awards 2014 Red Carpet