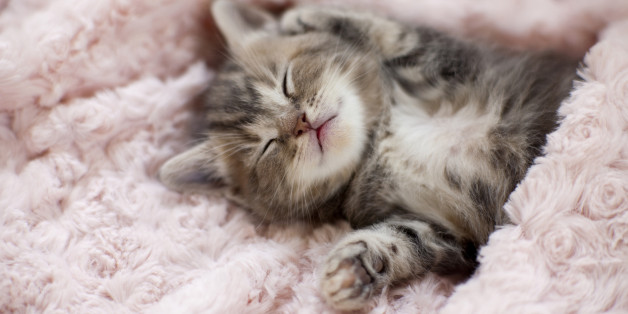 The stress and strain of constantly being connected can sometimes take your life -- and your well-being -- off course. GPS For The Soul can help you find your way back to balance.
GPS Guides are our way of showing you what has relieved others' stress in the hopes that you will be able to identify solutions that work for you. We all have de-stressing "secret weapons" that we pull out in times of tension or anxiety, whether they be photos that relax us or make us smile, songs that bring us back to our heart, quotes or poems that create a feeling of harmony, or meditative exercises that help us find a sense of silence and calm. We encourage you to look at the GPS Guide below, visit our other GPS Guides here, and share with us your own personal tips for finding peace, balance and tranquility.
By Rob White
Watching my neighbor's cat, Midge, has taught me much about the art of total living. Midge engages in daily rituals that stop her mind from over-functioning. She creates silent gaps so that she may throw out the craziness that piled up from yesterday. Now, she is free to sharpen her awareness of life around her so that she might enjoy each moment fully.
I consider Midge an everyday, ordinary guru who is passing my way to offer me tips on how to engage in the fine art of living well. Here are five lessons Midge has taught me -- lessons that help me experience a sense of totalness and well-being in all of my daily affairs.
PHOTO GALLERY
What Cats Can Teach Us About The Art Of Living Well
Rob White is a storyteller, philosopher and the International Bestselling author of And Then I Met Margaret. Rob founded The Ordinary Guru Project, which is awarding $9,000 in cash prizes to encourage others to share their own ordinary guru tales. Visit RobWhiteMedia.com and OrdinaryGurus.com for more information and inspiration.
For more GPS Guides, click here.