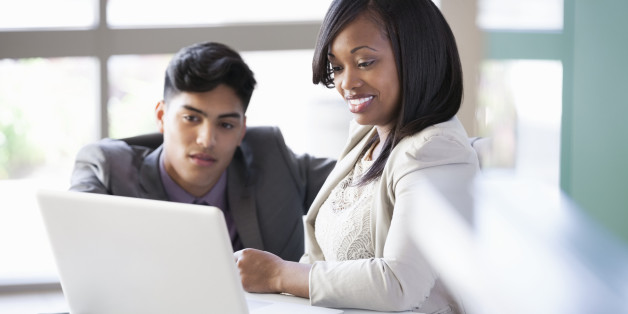 "
Should Paid 'Menstrual Leave' Be a Thing?
" asks Emily Matchar this morning at the
Atlantic
. In some countries, it already is. Japan passed a law in 1947 granting seirikyuuka ("physiological leave") to women enduring painful periods. In South Korea, a 2004 revision to the country's labor act set aside one day a month for women to stay home and stew. (When
that right was threatened in 2006
, more than 5,000 female professionals took to the courts.) In Indonesia, the grace period lasts for two days every month—though, Matchar notes, employers don't always follow regulations and may even require women to prove they are bleeding by submitting their underwear for inspection. Taiwan provides three days of period leave a year. In Russia last summer, a politician
proposed a draft law cordoning
off two days a month for female workers to nurse their lady complaints. Here is his rationale:
During that period (of menstruation), most women experience psychological and physiological discomfort. The pain for the fair sex is often so intense that it is necessary to call an ambulance … Strong pain induces heightened fatigue, reduces memory and work-competence and leads to colorful expressions of emotional discomfort.