Say goodbye to your productivity: today's Google Doodle is aninteractive Rubik's Cube in celebration of the puzzle's 40th anniversary. This is THE MORNING EMAIL for Monday, May 19, 2014.
The Scuttlebutt
TOP STORIES
FIRST ECONOMIC ESPIONAGE CHARGES ANNOUNCED
"The Department of Justice on Monday will announce charges it has filed against several hackers in China's People's Liberation Army who it alleges stole trade secrets from American companies, marking the first time the United States has charged state actors with economic espionage, according to law enforcement officials." Here's how hackers systematically steal over $400 billion a year in trade secrets from U.S. companies. [NYT]
ONE HECKUVA MERGER
"AT&T Inc. on Sunday agreed to buy satellite TV provider DirecTV for $48.5 billion, or $95 per share, a deal both companies described as transformational as they seek to take on cable companies and online video providers, delivering content to multiple screens — on living room TVs, PCs, tablets and mobile phones." Pressure's on for cable rivals. [AP]
RUSSIA ORDERS TROOPS TO RETURN HOME
"Russian President Vladimir Putin has ordered troops deployed in regions near Ukraine to return to their home bases, the Kremlin said Monday." Some believe the frontrunner in the Ukranian election could be behind Putin's change of heart. [AP]
STATESIDE: Lying About Church?!?

A third case of MERS was diagnosed in the U.S. Three people were arrested for allegedly starting the Southern California wildfires. Thousands of dead fish filled a Southern California harbor yesterday. A secret trade memo that calls for more offshore fracking was leaked. A mom was arrested in California after allegedly assaulting her daughter's bully. And Americans are lying about their Church attendance.
In role reversal news, this puppy is taking his horse buddy for a walk.
INTERNATIONAL INTRIGUE: Killer Bus Tragedy
The worst flooding in a century in the Balkans has officials worried land mines will surface. South Korea announced plans to disband its coast guard after the horrible ferry tragedy. China is evacuating its citizens by the thousands from Vietnam after deadly attacks last week. A Columbo bus fire killed at least 32 children who were returning from religious services. Hundreds may have died in the collapse of a North Korean apartment building.
In fly-me-to-the-moon news, this timelapse video of the moon rising over the Golden Gate Bridge is a must-see .
BUY! SELL! BUY! Uh Oh Coffee Costs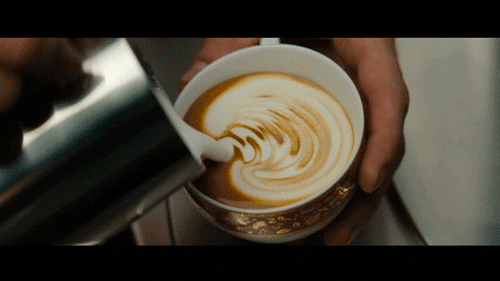 AstraZeneca really just isn't having any of it: they refused Pfizer's $119 billion dollar takeover bid. Kraft is recalling cottage cheese products after revealing they were not stored at the proper temperature. Wanna be a millionaire? Become a public college president. And look out mocha frappe cappacino drinkers: a coffee fungus could raise the cost of high-end blends.
In graduation news, watch the best commencement speeches from the last 50 years.
SCOUTING REPORT: All About Those Moves
Watch this kid catch a foul ball with style. Don Meyer, one of the winningest coaches in college basketball, has died of cancer. He was 69. This is what it means to sacrifice everything to be a catcher. And this will make you glad you don't have to practice in Rio's waters for the 2016 Olympics: "It can get really disgusting, with dog carcasses in some places and the water turning brown from sewage contamination." Yum.
In butterfingers news, here's a guy who can't hold onto his kid.
CULTURE CATCH-UP: MJ Returns Via Hologram

Queen B and Jay Z's trailer for their "On the Run" concert tour is the most epic thing we've seen since Solange's high kick. Looks like we'll have a "Godzilla" sequel. The Katherine Heigl-aissance continues: check out a photo of her as a country singer in her next flick. There's already a trailer for a movie theorizing what happened to Malaysian Flight MH370. And a hologram of Michael Jackson performed at the Billboard Music Awards -- jury's out on how we feel about it, but watch the video and decide for yourself.
In dude news, here's Brad Pitt beering Matthew McConoughey upon realizing they're neighbors.
LIVIN': Cocktail Bars on Cocktail Bars
This is why you should stop looking at your phone on your commute (unless you're reading The Morning Email, then it's totally fine). Those of you in need of a drink should consult the list of the country's best cocktail bars. Lesson learned: don't swallow pool water. Man's best friend indeed: dogs can sniff out prostate cancer. We are obsessed with these dinner party hacks. Aaron Sorkin was right: check out why you should have walking meetings. And this is why you're waking up with a headache.
In invention news, this guy figured out how to make real-life wolverine claws.
OTHER PEOPLE'S BUSINESS: J-Law Cures All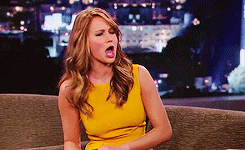 Jennifer Lawrence revealed her hiccups cure, cementing her status as America's Joan of Arc. The fashion at the Billboard Music Awards was absurd, per usual. Pamela Anderson revealed the sexual abuse she suffered as a child. Find out who's invited to Kimye's wedding. Mick Jagger is now a great-grandfather. Blake Lively and Ryan Reynolds could not be cuter on the red carpet. And Zooey Deschanel's makeup-less selfie proves that despite her manic-pixie street cred, she looks like us on a Saturday morning.
In fish outta water news, here's a moose trying to get out of a pool.
TWITTERATI
@JoshMalina: I dream of a world in which non-employees also feel compelled to wash their hands.
@Lit_Books: 'The death of a library, any library, suggests that the community has lost its soul.'
―Kurt Vonnegut > pic.twitter.com/BkcHoFe6ep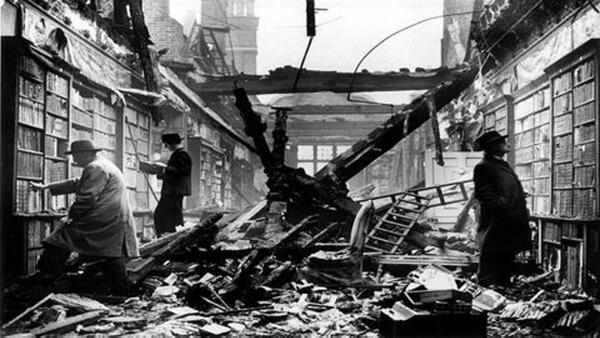 @realDonaldTrump: I really like Jay Z but there is trouble in paradise. When his wife's sister starts whacking him, not good! No help from B leads to a mess.
@GhostPanther: When the great water wars of 2062 start old people will tell incredible tales of wet Tshirt contests & lobby fountains.
@SciencePorn: When radiologists take a selfie pic.twitter.com/dDPS72J63m

ONE MORE THING
Don't miss this time-lapse video of the 9/11 Memorial's construction.
Got something to add? Send tips/quips/quotes/stories/photos/events/scoops to Lauren Weber (lauren.weber@huffingtonpost.com). Follow us on Twitter (@LaurenWeberHP). Does somebody keep forwarding you this newsletter? Get your own copy. It's free! Sign up here.