Weekend Today Show News Anchor and Personal Trainer Jenna Wolfe shared a few valuable insights about how to tighten your core and get rid of extra stomach fat, just in time for bikini season.
First, Jenna explained that there is no single exercise that will get rid of excess mid-section fat. No matter how many abdominal exercises a person may do, those muscles will not show if there is a layer of fat covering that area.
"You need to get rid of the fat first through diet. That means watching your calories in and calories out," Jenna explained.
"If you can shed five or ten pounds to get rid of some of that stomach fat, depending on where you are in your regular routine, then you can start working your abs again," she told us.
In addition to diet, Jenna also explained the importance of strengthening core muscles by toning the stomach. Jenna makes sure to engage her core in all daily activities and exercises, even when she's doing an activity as mundane as waiting for a bus on the street.
"When I'm waiting for a bus, I'll stand on one foot and balance to engage my core, standing on one foot for 30-60 seconds before switching it up," she said, adding, "do what you can and whatever you are comfortable doing to engage your core."
Jenna's last tip to tighten the core: tighten up those muscles at all times. From the moment you wake up, Jenna recommends tightening your abdominal muscles as if someone was going to punch you in the stomach.
"If you get to the point where you tighten your core all day long, and you work on your core strength and balance, you will see results," she assured us.
"All your strength comes from the core, so get in a place where your stomach is constantly tight."
For more of Jenna's exercise tips, view the slideshow below:
PHOTO GALLERY
Fitness Tips From Jenna Wolfe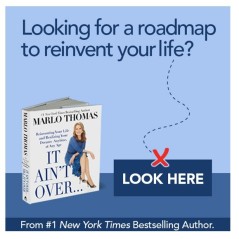 Add Marlo On Facebook:
Follow Marlo on Twitter:
Sign up to receive my email newsletter each week - It will keep you up-to-date on upcoming articles, Mondays with Marlo guests, videos, and more!