If a six-pack is your ultimate fitness goal, Weekend Today Show News Anchor and Personal Trainer Jenna Wolfe advises giving up alcohol in order to achieve it.
"If it's the six-pack you want, alcohol really is the enemy when it comes to toning up and slimming down," Jenna warned.
"Watch what you're drinking when you're out, and drink as much water as possible," she added.
If you want to stay healthy and fit, Jenna says that a few glasses of wine during the week won't throw a major wrench in your diet, though you should be mindful of your calorie intake if it includes alcohol.
For more of Jenna's exercise tips, view the slideshow below:
PHOTO GALLERY
Fitness Tips From Jenna Wolfe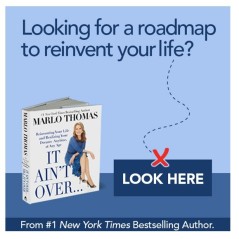 Add Marlo On Facebook:
Follow Marlo on Twitter:
Sign up to receive my email newsletter each week - It will keep you up-to-date on upcoming articles, Mondays with Marlo guests, videos, and more!