Say hello to Amber Valletta, Allure Magazine's gorgeous June cover girl.
The supermodel sat down with the mag to talk modeling, how her career has changed and most importantly, what sexy means to her. After all, she does know a thing or two about sexy. She's been a leading supermodel since the early '90s.
But the 40-year-old beauty knows that the most attractive women are not afraid to go against the expected. Perhaps that's why she chopped all of her hair off for the cover shoot. "Women with short hair are really sexy. There's something liberating about freeing yourself from the norms," she told the glossy.
And it looks like Valletta has always strayed away from the norms, even when her and fellow model/friend Shalom Harlow were first starting out and living together in Paris:
"There were a lot of shenanigans. We'd dress up and run down the hall of the Bristol hotel and knock on each other's doors. We'd drink all of the alcohol in our fridge and go raid somebody else's and dye people's hair in the bathtub. I dyed Shalom's hair blue-black, and the frickin' tub turned blue."
Short hair, long hair, even blue hair -- this woman has got it going on no matter what.
Pick up your copy of Allure, which hits newsstands May 27, to read the entire interview. And to see the cover shoot, click here.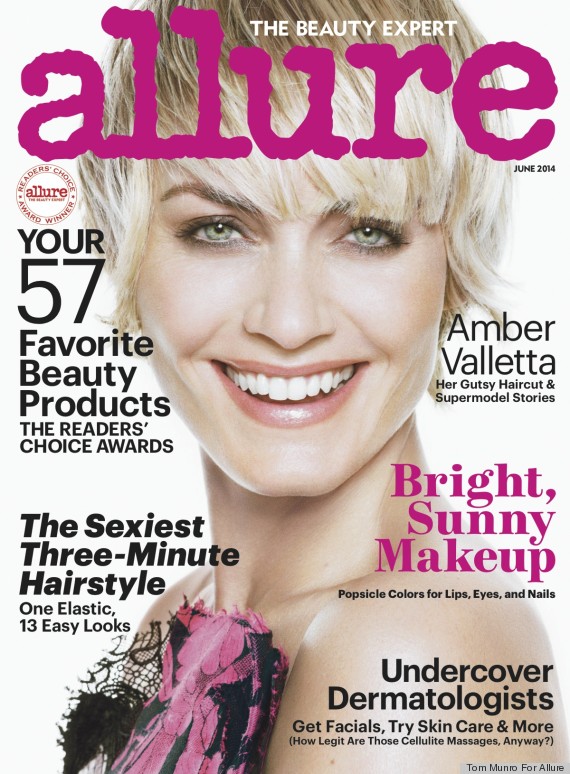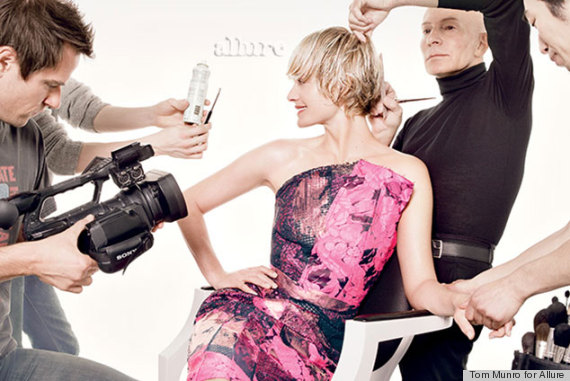 BEFORE YOU GO
PHOTO GALLERY
Awkward/Amazing '90s Style