Halle Berry stopped by "The Ellen DeGeneres Show" for an interview airing Tuesday, May 20, and shared the details of her recent pregnancy. The 47-year-old actress, who married Olivier Martinez last summer, welcomed son Maceo in October 2013 and has been soaking up every second of motherhood, since she never believed she'd be able to have another baby.
"They call it a geriatric pregnancy, I mean, that was heartbreaking," Berry told DeGeneres of getting pregnant in her late 40s. "I was, you know, on my way -- this is probably way TMI -- but I was really, you know, kinda premenopausal, so to have this happen was a huge [shock]."
Berry, who also has a 6-year-old daughter, Nahla, is still adjusting to raising a son, admitting that there are key differences between nursing a boy versus a girl. The "Extant" star reenacted her breastfeeding experiences in front of DeGeneres and the crowd, saying (while making "sucking" faces): "When I would put Nahla on the boob, she would [have] a nice little girly suck. Him ... he's like sucking the life out of me!"
Behold, breastfeeding Nahla: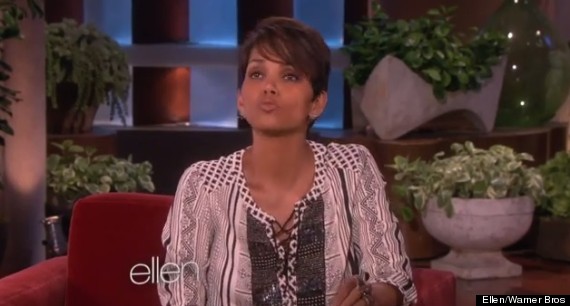 And breastfeeding Maceo: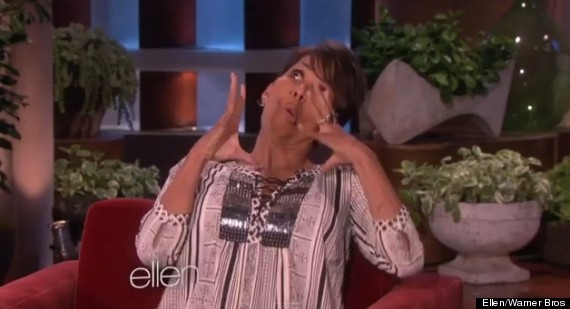 "That was TMI in my opinion," DeGeneres laughed after Berry's intense "sucking" interview.
BEFORE YOU GO
PHOTO GALLERY
Celebrity Babies 2014