So Paris went and got all chicer without us even knowing it could: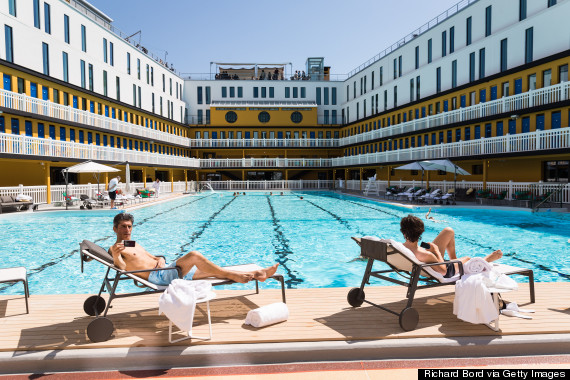 Welcome to La Piscine Molitor, which is famous not only for being a totally beautiful pool in the middle of a world capital, but because it's where the bikini debuted (see below) and where, reportedly, topless sunbathing came to be (we knew we liked the French).
Set in Paris' 16th arrondissement, Molitor, as it's called, has been closed for some 25 years, leaving it to be used as a canvas by street artists and the backdrop for fashion shows. It's even been used in the winter as an ice skating rink. Originally inaugurated in 1929 by Olympic swimmers, the pool and lido deck were the places to be seen.
But that all changed when it reopened as a 124-room hotel, restaurant and spa this week.
Voila!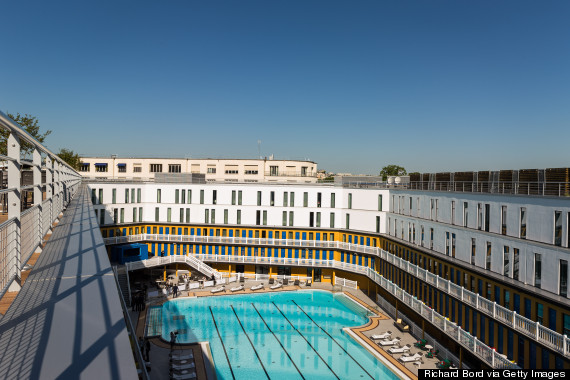 Oh, and that pool, you can go celebrate the sunshine with your closest (wealthy) friends. It's 180 Euros for a day pass (or 1,200 Euros for a member fee--not including 3,300 Euros in annual fees). But it will be open to local school kids a few days a week sans gratuite, Le Figaro reports.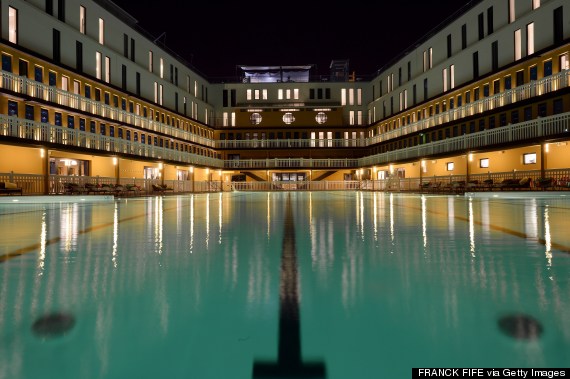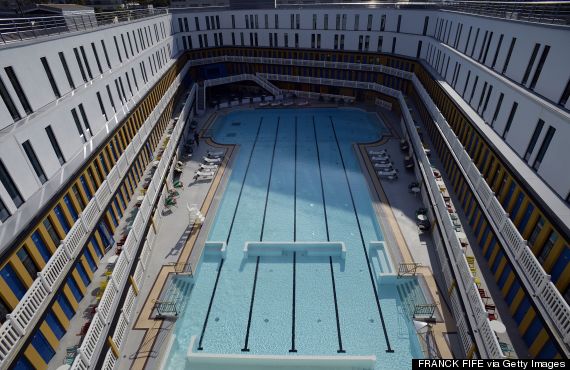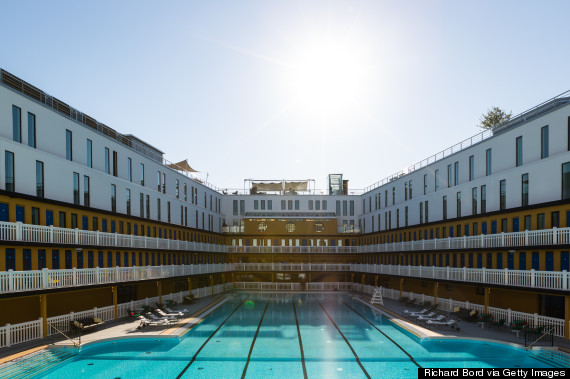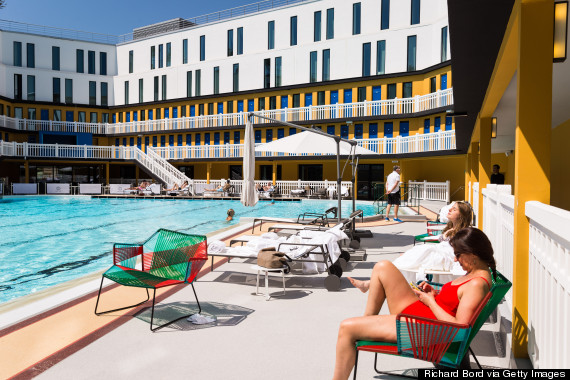 There's even a lovely roofdeck to hang out on: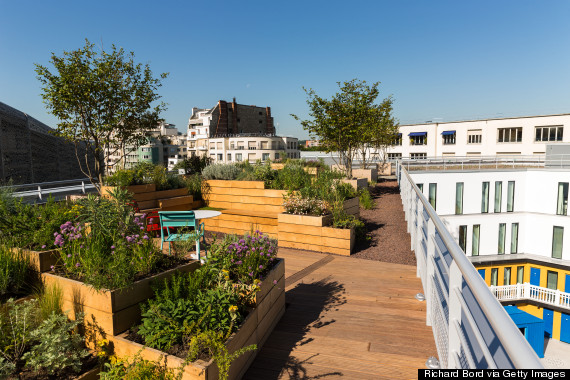 And here's what it used to look like in its recent street art days.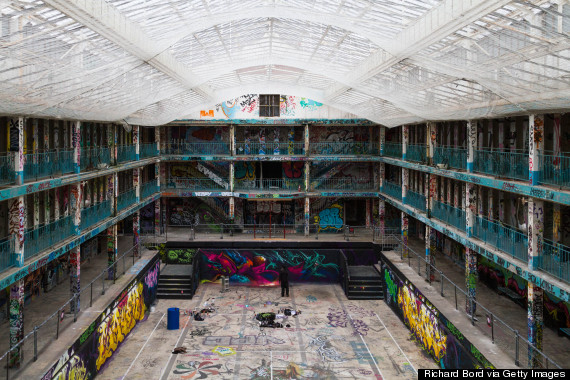 And even before that, it was tres chic. Here's the famous debut of the bikini on July 5, 1946, when Michele Bernardini debuted the getup designed by Louis Reard.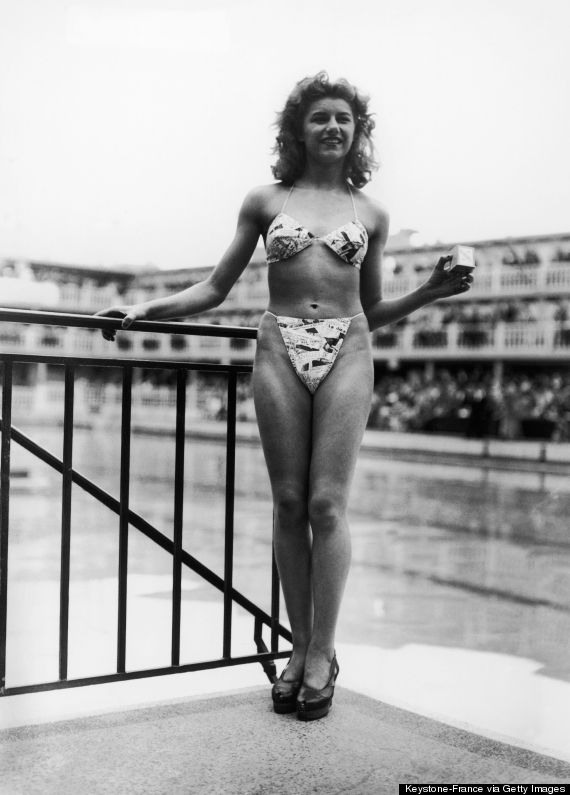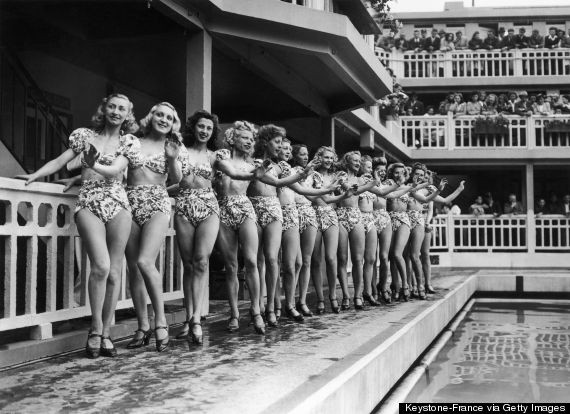 Au revoir, Piscine Molitor...until we can buck up the cash to get to you!
BEFORE YOU GO
PHOTO GALLERY
The Many Moods of the Eiffel Tower