This waterfall is more than gorgeous -- it's positively magical.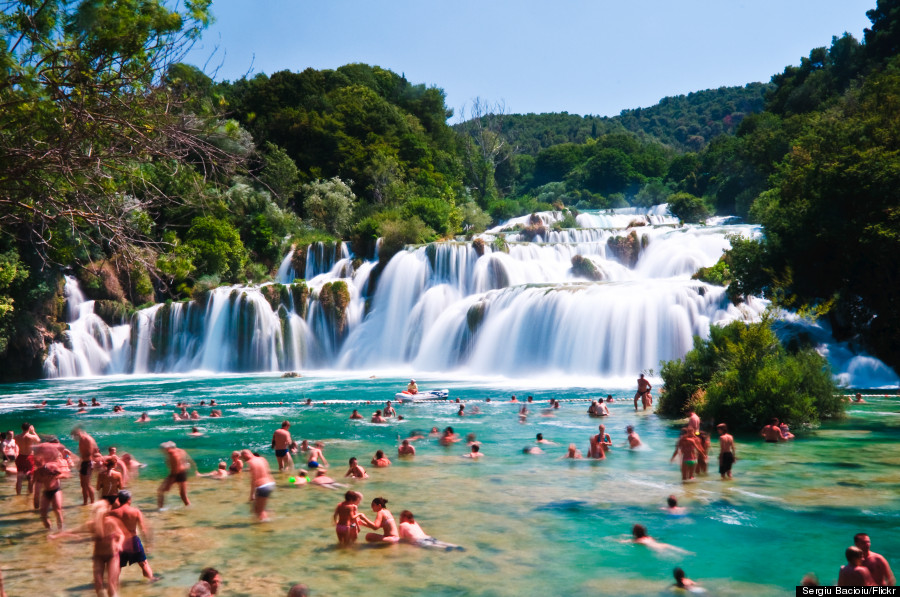 Found in Croatia, this delightful swimming hole is actually a beautiful set of waterfalls that make up Skradinski buk. Formed by the Krka and ᅣフikola Rivers coming together, the turquoise and emerald waters are illuminated with little caves and islands. Nightingales, emerald dragonflies and butterflies fly around the falls, making it appear as though you're right in the middle of a Disney movie. So strap on your speedo (it is Europe, after all) and dive on in!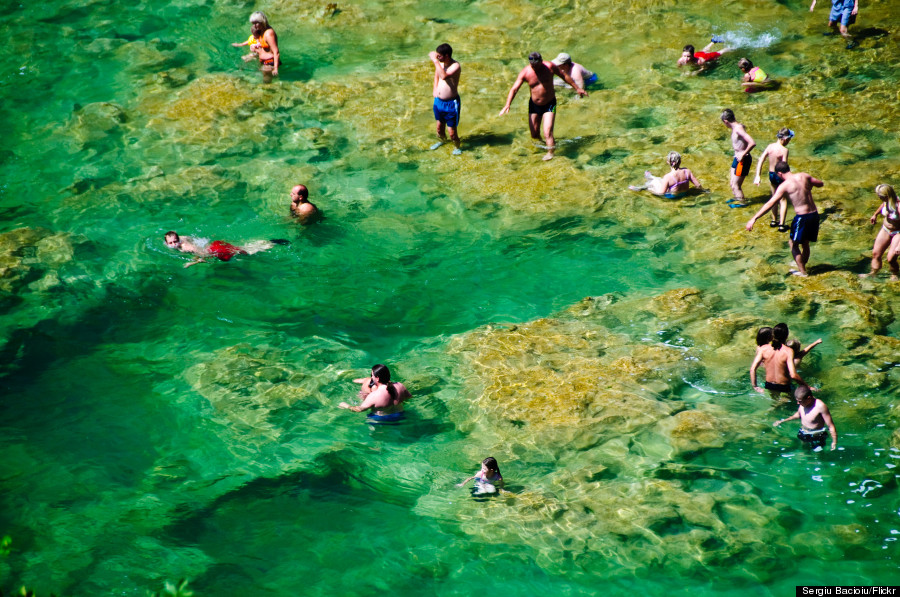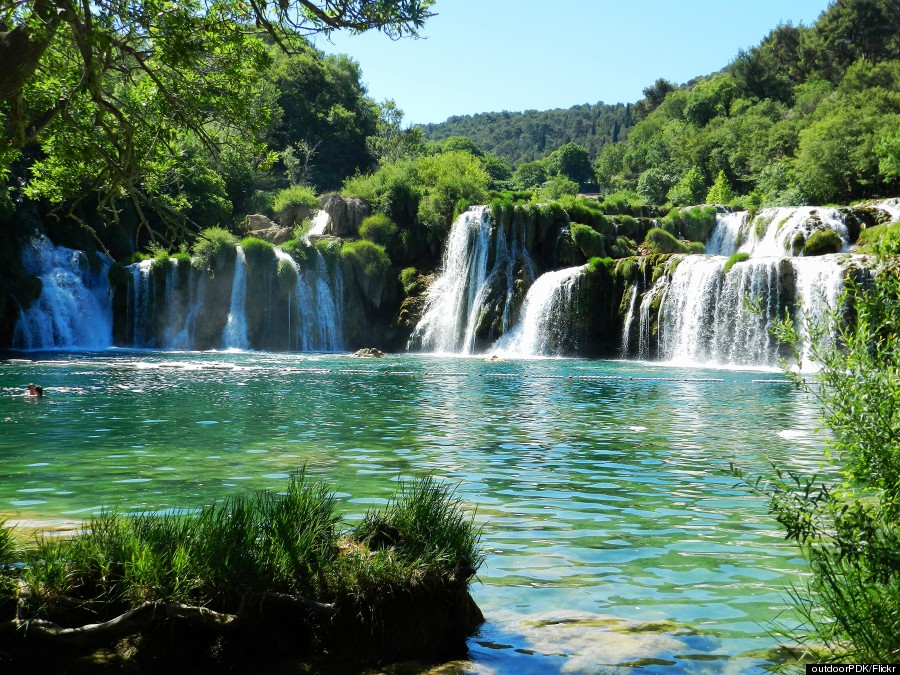 Not only does Krka National Park have this other-worldy waterfall, but it also has two monasteries that are well worth exploring (one is even on its own island in the middle of a river).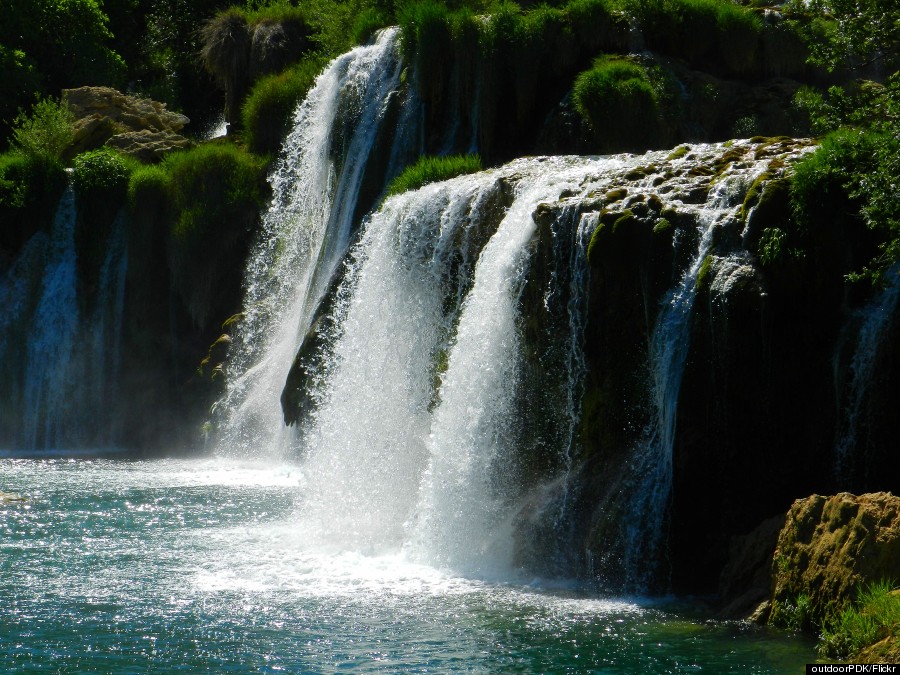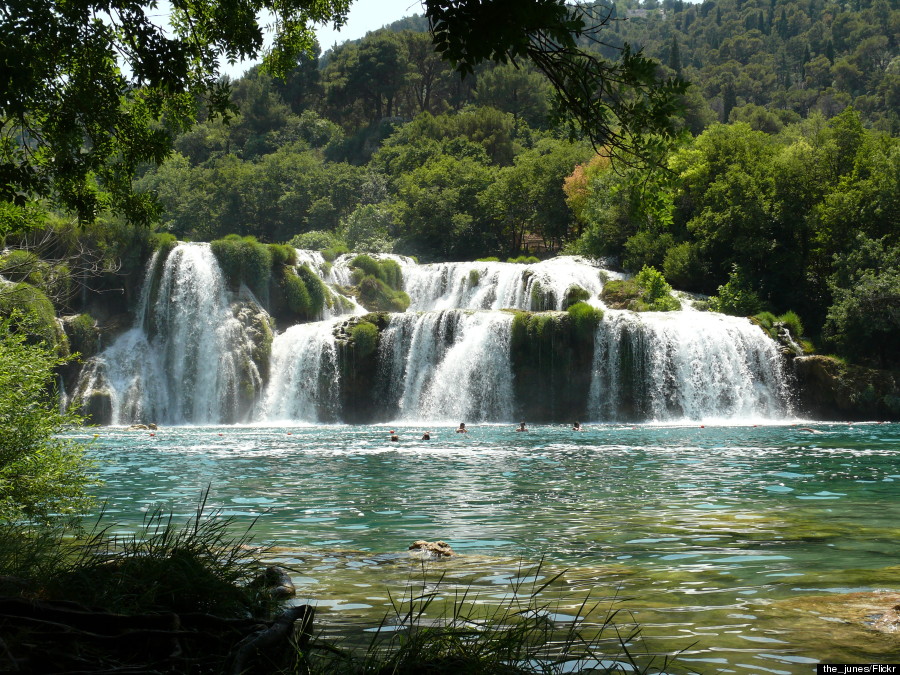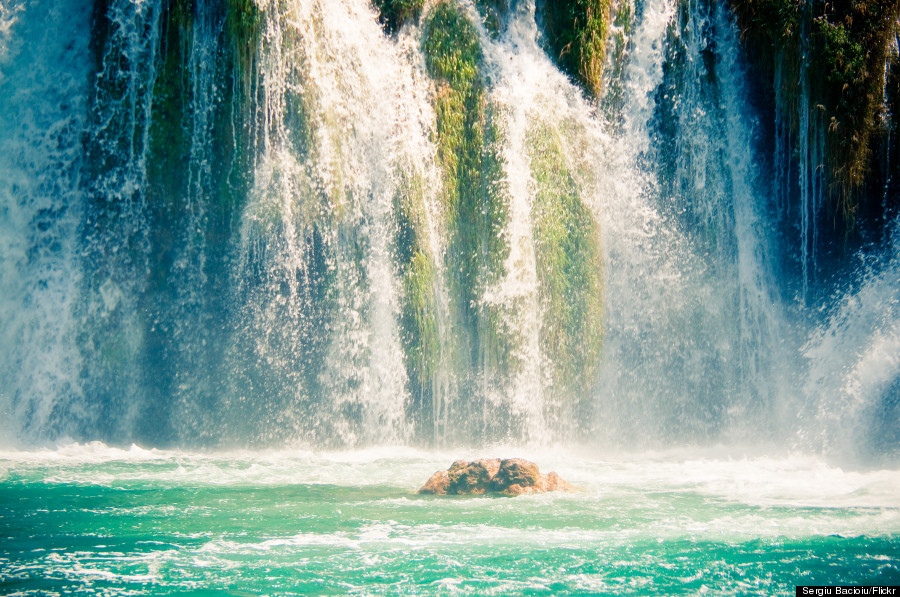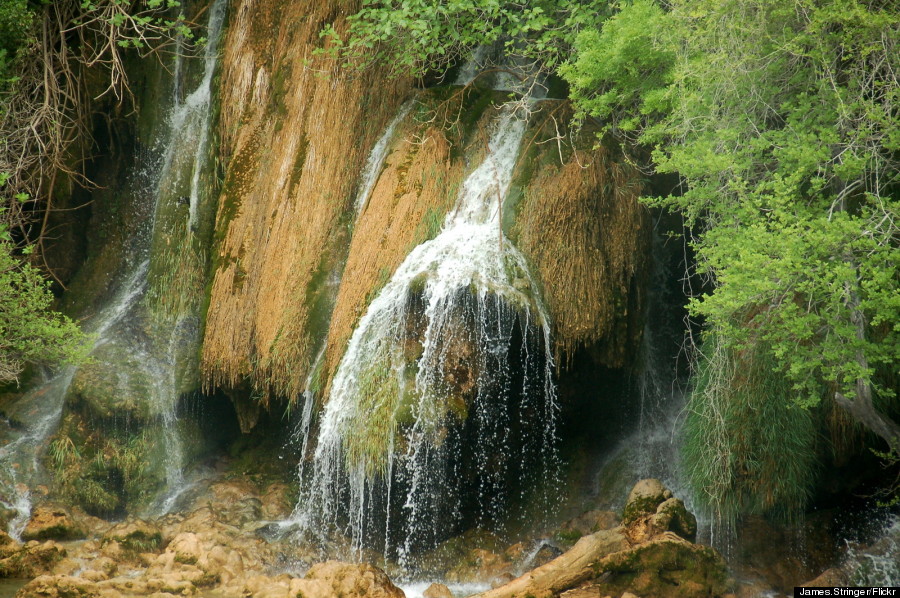 BEFORE YOU GO
PHOTO GALLERY
Long-Exposure Neon Waterfalls: Photo Series Captures Striking Patterns Of Illumination