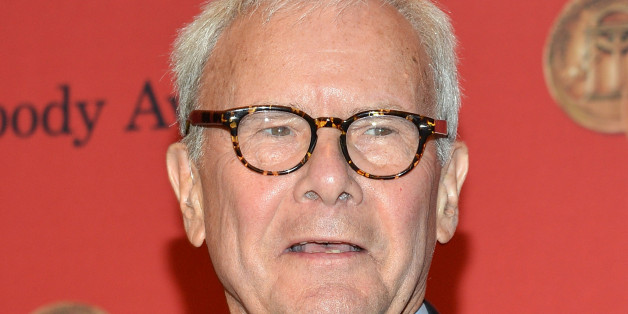 Tom Brokaw spoke out about his health at the Peabody Awards on Monday.
Brokaw has multiple myeloma, a cancer of the plasma cells in bone marrow. The NBC News veteran accepted the Peabody achievement award at the Waldorf Astoria on Monday, and addressed his health.
"This is a humbling moment for me," Brokaw said, according to Variety. "If you live long 
enough these kind of awards come to you and/or you get cancer. Turns 
out, I ended up getting both. It's going to work out. Life is going to
 be OK because I'm in the enviable position of getting the best
 treatment in the world and it has made me much more conscious of what 
a privilege it is to have the kind of job that I have."
The 74-year-old newsman also told Page Six Monday that he had been "blindsided" by the diagnosis, which he received last August and revealed in February, but that he is "gonna be okay."
His comments Monday echoed his recent remarks to the Associated Press. In an interview in April, he said that his doctors believe his treatment will "be successful."

BEFORE YOU GO
PHOTO GALLERY
Tom Brokaw Through The Years