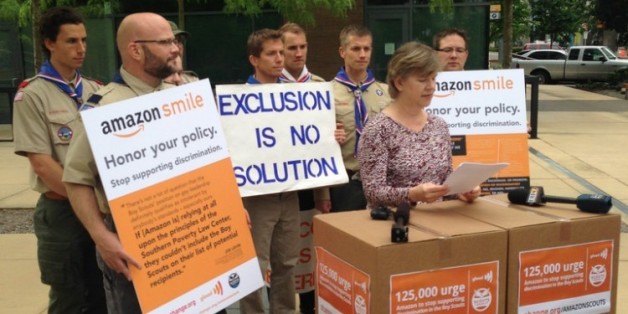 If you're a member or ally of the lesbian, gay, bisexual and transgender (LGBT) community, you may want to think twice before shopping with this online retail giant.
Earlier today GLAAD teamed up with LGBT youth and adults in Seattle, Wash., to deliver a massive petition to Amazon headquarters in response to the company's support of the Boy Scouts Of America.
"The Boy Scouts is among the organizations included in the AmazonSmile program, which allows shoppers to direct 0.5 percent of their purchase totals toward a charity of their choice.

This, despite the fact that the AmazonSmile participation agreement clearly stipulates that eligible organizations are those that "do not engage in, support, encourage, or promote [...] intolerance, discrimination or discriminatory practices based on race, sex, religion, nationality, disability, sexual orientation [emphasis added], or age."
Among those delivering the 125,000 signature petition were a number of queer scouts, including 17-year-old Pascal Tessier, one of the first openly gay Eagle Scouts.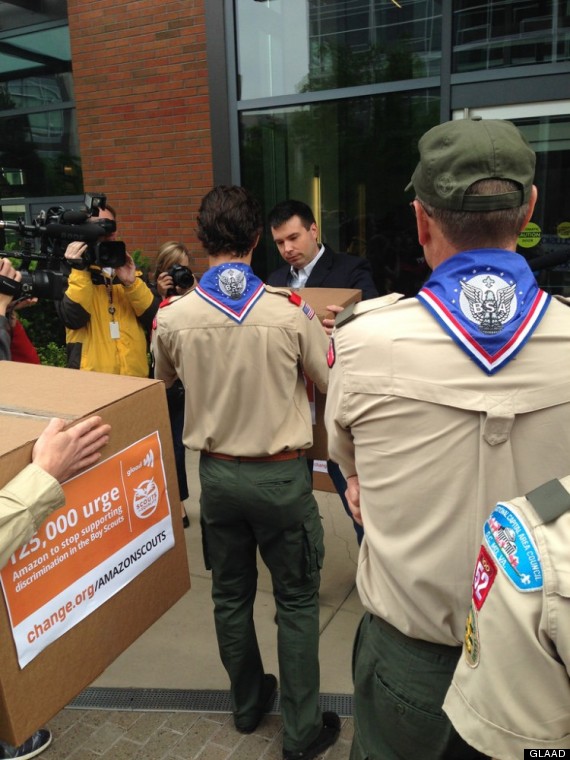 Tessier was the driving force behind the petition through Scouts for Equality, acting in direct response to the ousting of gay Scoutmaster Geoff McGrath. Tessier also wrote a blog for HuffPost Gay Voices about the petition that called on individuals to sign it and vocalize their support for LGBT scoutmasters.
"Amazon is a progressive company, and it's a friend of the LGBT community," Tessier states in his blog. "Jeff Bezos donated several million dollars to Washington State's marriage equality campaign. And that was exactly why I started a Change.org petition asking Amazon to follow its own polices, and to delist the BSA until they stop discriminating against Scout leaders like Geoff."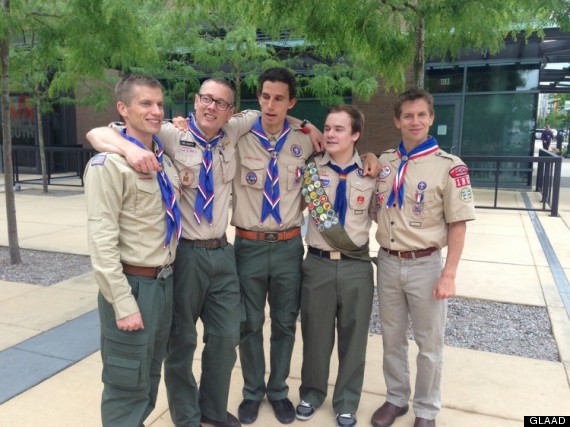 While the Boy Scouts voted in May 2013 to begin allowing openly gay scouts beginning this past January, the organization still does not allow gay troop leaders.
BEFORE YOU GO
PHOTO GALLERY
25 LGBT-Friendly Products & Companies Targeted By Boycotters