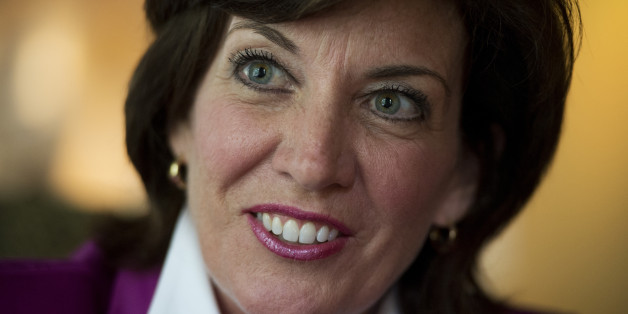 New York Gov. Andrew Cuomo (D) will name former Rep. Kathy Hochul (D) as his choice to run as lieutenant governor, The Buffalo News Reports.
Hochul first won election in a deeply conservative upstate New York district in 2011 after criticizing her opponent, state Assemblywoman Jane Corwin (R), for saying she would vote for Rep. Paul Ryan's (R-Wis.) budget proposal and his push for a voucher-like system in Medicare.
The former Erie County clerk lost her 2012 reelection bid against former Erie County Executive Chris Collins (R), and has since been an executive with M&T Bank.
Current Lt. Gov. Robert Duffy opted to not run for reelection, citing back problems and a hectic schedule.
If elected, Hochul would be the fourth woman lieutenant governor of New York after Mary Anne Krupsak (D) and Betsy McCaughey (R).
Cuomo and Hochul will most likely run against Westchester County Executive Rob Astorino (R) and his running mate, Chemung County Sheriff Christopher Moss (R) on Nov. 4.
CORRECTION: This article originally stated that Hochul would be the third female lieutenant governor of New York if elected. She would be the fourth.

BEFORE YOU GO
PHOTO GALLERY
2014 Gubernatorial Challengers