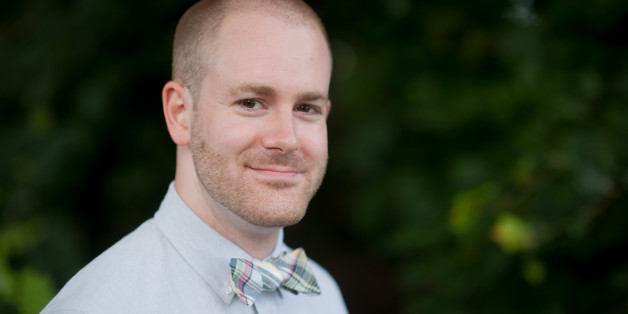 Brilliant. Gentle. Intuitive. A kind soul and a true man of words.
That's how close friends and loved ones say they'll remember playwright Daniel James McClung, who died Jan. 5 while trying to escape an electrical fire in his New York apartment building.
The months since the 27-year-old scribe's death have certainly been challenging for his husband Michael Cohen, who was critically injured but survived the blaze, as well as legions of Manhattan-based performers and artists who'd worked alongside McClung at the Rattlestick Playwrights Theatre, PS 122 and AliveWire Theatrics, among other performance venues around town.
"When we lost Daniel, it was really like losing a brother, and we're all incredibly bereft by the whole experience," said friend Michael Zahler, who is a performer and interior designer. "It was just pretty heartbreaking and unlike anything we've ever been through."
Still, Zahler is choosing to channel his grief into an artistic venture in his pal's memory. Together with musical director Will Van Dyke, he's conceived "Always For Daniel: A Benefit Celebrating The Life of Daniel James McClung," a showcase of Judy Garland and Ella Fitzgerald songs performed by Broadway stars and other talents. Proceeds from the show, which hits New York's 54 Below on June 2, will benefit Muhlenberg College's theatre and dance department, where a scholarship will be established in McClung's name.
"Always For Daniel" will feature songs made famous by Judy Garland.
"We're taking these really great songs and re-interpreting them for these particular performers' sensibilities and making them classics for them," Van Dyke said. McClung's death, he added, was "a tragedy that everybody knew about and was moved by. Everybody's been really thrilled to be a part of it."
Zahler, Tony-nominated "Book of Mormon" star Rory O'Malley, Julia Murney ("Wicked") and jazz vocalist Joelle Lurie are among the varied performers who will take the stage in McClung's honor. Among the first to say yes was Lurie, who called the show "the perfect way for us to show our love for Daniel and to really remember him. It's going to be sad, but it's going to be a wonderful celebration." Cohen, she added, "always has been and always will be the strongest person I know. He'll always have this heartbreak, but he's someone who moves forward."
The show's title takes its cue from an Ella Fitzgerald tune.
O'Malley felt similarly, calling McClung and Cohen's marriage "an inspiration" for his own forthcoming wedding to partner Gerold Schroeder.
Describing Garland as "Daniel's diva spirit guide," Zahler hopes a show emphasizing songs made famous by the legendary "Wizard of Oz" star is a fitting tribute to his late friend. In addition, selections from McClung's plays will also be highlighted throughout the 54 Below show, which Zahler hopes will lead to future performances of his pal's repertoire, which includes "Inamorato" and "The Paper Nautilus," among other plays.
"His work was very beloved by everybody who got to experience it," he said. "I think it deserves [a future], and this may be the beginning of that."
Head here for more information on "Always For Daniel: A Benefit Celebrating The Life of Daniel James McClung," which plays New York's 54 Below on June 2. Meanwhile, you can read more about the Muhlenberg College scholarship to be established in McClung's name here.
BEFORE YOU GO
PHOTO GALLERY
Judy Garland's Greatest Moments