For so many women who struggle with upper arm fat, finding the right equipment at the gym to target that area can be a daunting task. Thankfully, Weekend Today Show News Anchor and Personal Trainer Jenna Wolfe gave us a few easy, simple tricks to working on that stubborn upper arm flab – no gym equipment needed!
Jenna suggests you hold two small water bottles, one in each hand, and extend your arms out wide. Rotate your arms in small circles, 50 forwards then 50 backwards, keeping your arms straight. After the circles, bring your arms into a "V" shape in front of your body and do 50 more repetitions with the water bottles in each hand, lifting your arms just slightly upwards.
"There's really no need for heavy weights," Jenna said. "Work through these exercises, and you'll start to feel a difference in your arms."
For more of Jenna's exercise tips, view the slideshow below:
PHOTO GALLERY
Fitness Tips From Jenna Wolfe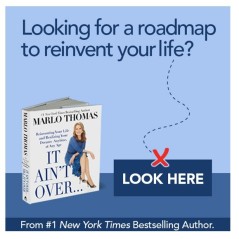 Add Marlo On Facebook:
Follow Marlo on Twitter:
Sign up to receive my email newsletter each week - It will keep you up-to-date on upcoming articles, Mondays with Marlo guests, videos, and more!