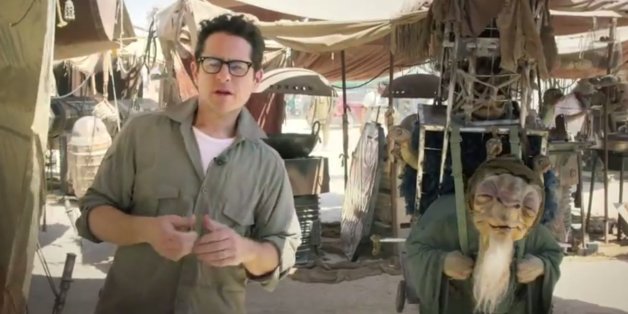 J.J. Abrams wants to bring "Star Wars" fans to a galaxy far, far away. On Wednesday, the "Episode VII" director announced the creation of "Star Wars: Force for Change," a "brand-new Star Wars initiative" created in collaboration with Disney, Lucasfilm, Abrams' Bad Robot production company and the United Nations Children's Fund's (UNICEF) Innovations Labs.
From now until July 18, "Star Wars" fans are encouraged to donate to UNICEF. According to the press release, "for each $10 contribution made through the Omaze fundraising platform, eligible participants will be automatically entered for a chance to win this once-in-a-lifetime experience."
"The 'Star Wars' fans are some of the most passionate and committed folks around the globe," Abrams said in a statement. "We're thrilled to offer a chance to come behind the scenes as our VIP guests and be in 'Star Wars: Episode VII.' We're even more excited that by participating in this campaign, 'Star Wars' fans will be helping children around the world through our collaboration with UNICEF Innovation Labs and projects."
In addition to the announcement, Abrams released a video from the Abu Dhabi set of "Star Wars." In the clip, Abrams says the experience thus far has been "surreal." He then receives a visit from a creature that looks like a denizen of Tatooine, the rumored setting for at least some parts of "Episode VII." Watch below.
BEFORE YOU GO
PHOTO GALLERY
Celebrity News & Photos