It's common knowledge that "Glee" co-stars Lea Michele and the late Cory Monteith had an on-set romance, but Michele recently owned up to dating another "Glee" cast member.
In an excerpt from her new book, "Brunette Ambition," Michele reveals that she dated Matthew Morrison before they co-starred on "Glee" together. The 27-year-old wrote:
When we shot the ["Glee"] pilot, I met Cory Monteith, Kevin McHale, Amber Riley and Chris Colfer for the first time. I had worked on Broadway with Jenna Ushkowitz and Matthew Morrison before. Matt had been a friend of mine for years, and in fact we'd actually dated back in the day for a Broadway beat.
Rumors swirled around Michele and Morrison back in 2010, but both denied any reports that they dated. Asked about the rumors, Morrison, now 35, told Parade in May 2010, "There's the one about Lea [Michele] and myself, and we were literally on set and I got a call from my publicist, and she got a call a minute later and we looked at each other like, 'What the f–?' It's so laughable."
Similarly, Michele told Hollywood.com in April 2010, "I've known Matt for years. He's been a friend of mine from New York. People are going to make things up. I think it's just because we really are so close."
And also maybe because the rumors are true.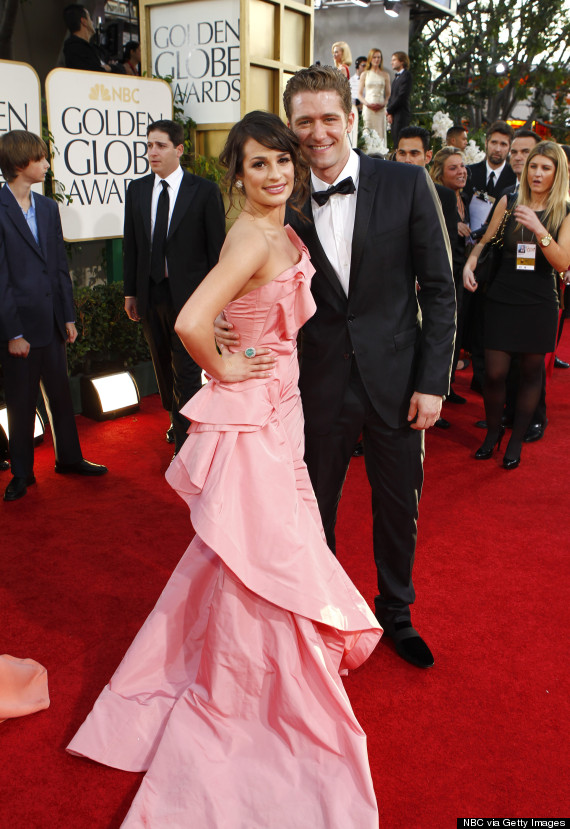 BEFORE YOU GO
PHOTO GALLERY
Lea Michele & Cory Monteith In Pictures