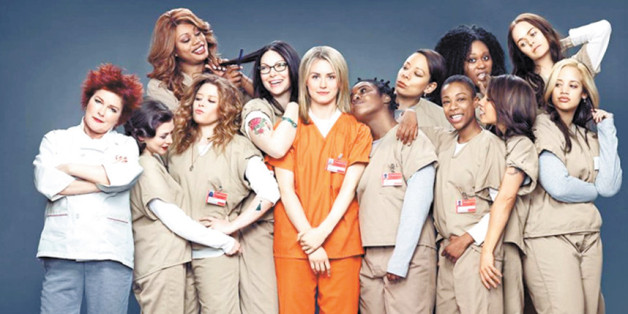 Art imitates life.
That's especially appropriate for writers on TV shows. Some of the biggest moments we see on the small screen are inspired by real events in the lives of the people who penned them to the page. That couldn't be more true for one member of the "Orange Is the New Black" writing team.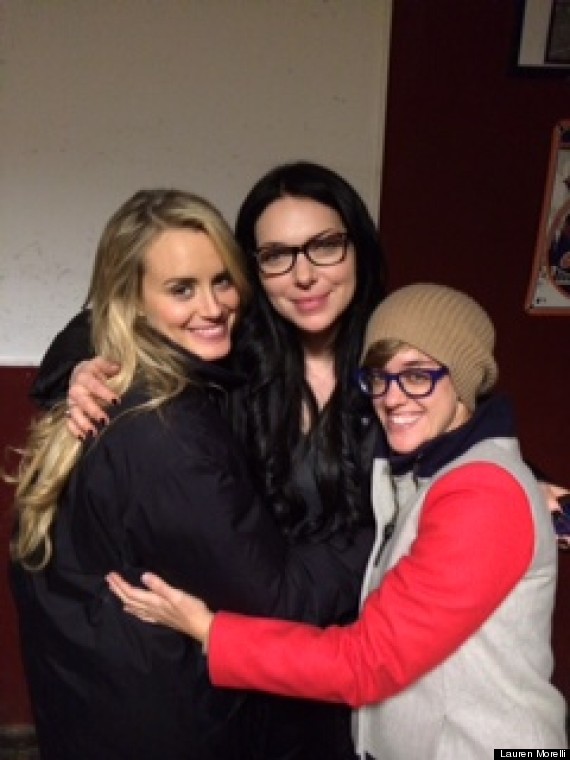 Lauren Morelli got her big break writing for the Netflix original series during the first season of the show and in a blog piece for PolicyMic, she reveals how the drama that focuses heavily on themes of homosexuality forced her to take a hard look at her own life.
Morelli, recently and happily married to her husband -- they'd exchanged vows just five months before the series began shooting -- explained that Piper's story on the show closely mirrored her own in real life.
"I flew to New York to start production on my first episode of Orange," Morelli wrote. "And from that moment on my life fell into a parallel rhythm with Piper's story in a way that went from interesting to terrifying in a matter of months."
One of the most climactic scenes of the season, in which Piper and Larry finally come clean with each other, was also one of the deciding moments for the writer. "It was a scene I'd written with words shamelessly borrowed from my own life," Morelli wrote. "And as I watched Jason Biggs repeat 'I don't know if you can,' after Piper begs him to let her fix her mistakes, the world around me swirled in a dizzying blur of life imitating art. By the end of the day I mostly was trying not to cry."
While Morelli admits the journey towards finally finding herself was littered with bumps in the road -- the dissolution of her new marriage and the anxiety of telling her family she was, in fact, a lesbian, weighed heavily on her throughout the filming of Season 1 -- she reveals it was the show, the cast and her fellow writers that helped her find the courage to explore her newfound sexuality.
Being surrounded by the LGBT community -- "where being a minority of any sort is joyfully celebrated" -- helped Morelli embrace not only her new life, but to become a better writer on the show.
"Now, when I am in the writers' room or on set, I no longer feel like I am stuck in the middle of two truths," she wrote. "I belong because my own narrative fits in alongside the fictional stories that we are telling on the show: stories of people finding themselves, of difficult paths and of redemption."
As to why Morelli is choosing to share some of the most intimate details of her life on the internet, the writer says she hopes others will be inspired to speak more freely on their own struggles.
"I went through it all on set: I fell in love with a woman, and I watched my life play out on screen," wrote Morelli. "I encourage you to embrace your own narrative, whatever that may be. It will be worth the effort."
BEFORE YOU GO
PHOTO GALLERY
"OITNB" Season 2 Character Posters