Although we all struggle with that stubborn sweet tooth after a meal, Weekend Today Show News Anchor and Personal Trainer Jenna Wolfe shared a few healthy alternatives to satisfy sugar cravings.
"I wish I could tell you the secret is chocolate mousse!" Jenna laughed.
"Unfortunately, you have to get creative."
Jenna offered a few healthy alternatives to curb the cravings, including sugar-free sucking candies, a cup of tea or coffee, low-sugar applesauce or fruit.
She also suggests simply waiting—as hard as that may be—when you have a craving, as many studies have shown that the intensity of the craving will lessen by half in 10 minutes and disappear entirely after another 10 minutes.
For more of Jenna's exercise tips, view the slideshow below:
PHOTO GALLERY
Fitness Tips From Jenna Wolfe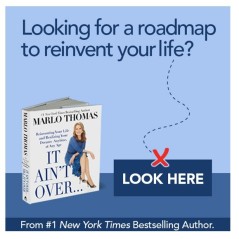 Add Marlo On Facebook:
Follow Marlo on Twitter:
Sign up to receive my email newsletter each week - It will keep you up-to-date on upcoming articles, Mondays with Marlo guests, videos, and more!