Behind every wall, under every paving stone, there are layers of hidden stories that ordinarily remain confined to history books.
Thanks to artist Halley Docherty, however, some of these hidden histories have once again been made visible. Docherty used Google Street View to map archive photos from World War II onto today's streets, reviving life during the war years. The series was published in The Guardian.
Docherty's fascinating images bridge the distance between the gruesome war years and today's events by contrasting familiar, modern street scenes with the same locations at a darker time -- when Nazi Germany occupied France, London was under siege during the Blitz, and Japan was devastated by atomic bombs.
See Docherty's images below and explore the full gallery at the Guardian Cities website.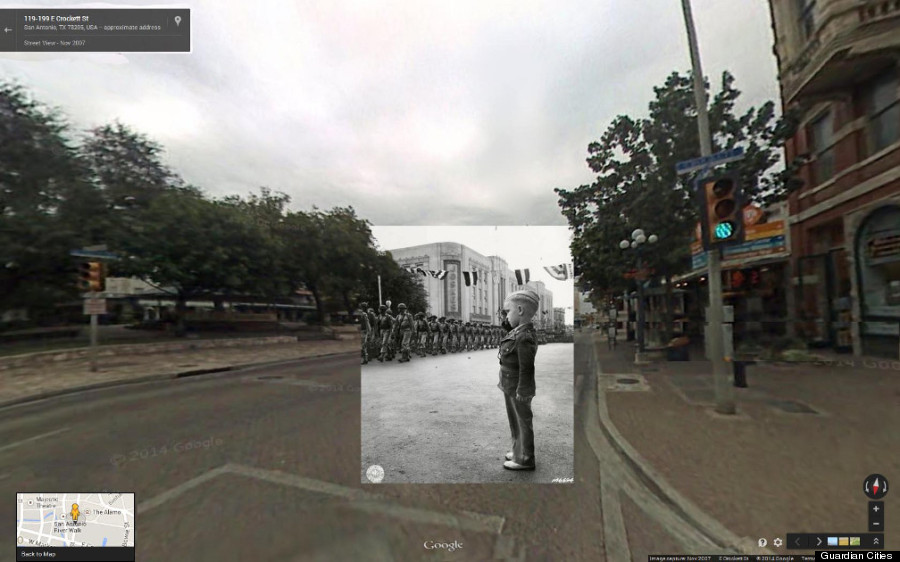 A boy salutes US troops at a parade in San Antonio, Texas, on 1 July 1942. (Halley Docherty/The Guardian)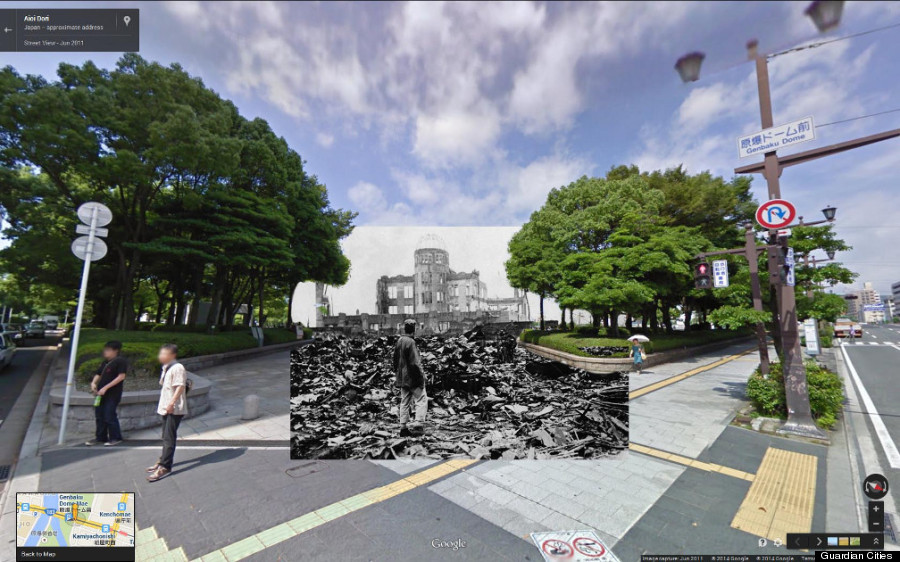 A man surveys the wreckage left by the explosion of the atomic bomb over Hiroshima, Japan, in August 1945. (Halley Docherty/The Guardian)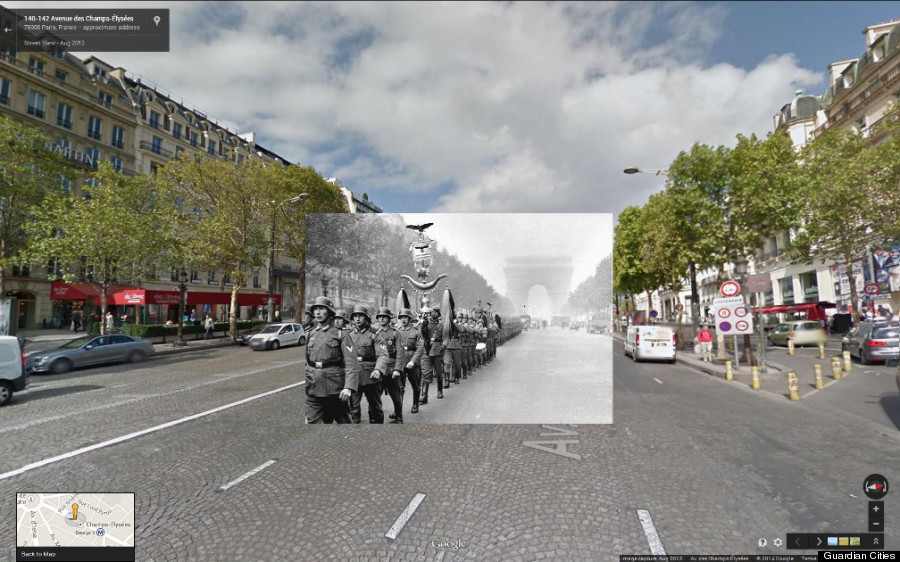 German soldiers parade down the Champs-Elysées in Paris, June 1940. (Halley Docherty/The Guardian)