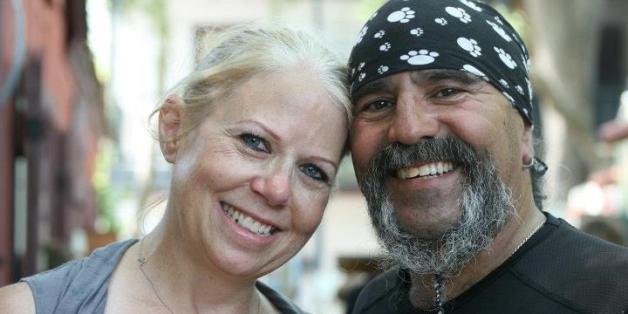 A Florida couple who was fined for feeding the homeless without obtaining a permit had all charges dismissed on Wednesday, NBC News reported.
Daytona Beach, Fla., police recently fined Chico and Debbie Jimenez -- and four other volunteers -- more than $2,000 for handing out meals to the homeless on Manatee Island, WFTV reported earlier this month. But the Jimenezes -- a retired couple who devote their free time to helping the less fortunate -- vowed to fight for their right to keep volunteering, and got the verdict they hoped for.
The police dropped all the charges, which included trespassing and violating a law that prohibits public feeding, and urged the couple to apply for a city permit if they'd like to continue setting up a weekly meal station in the park, according to NBC.
Chico told the news outlet that he's going to apply for a permit to relaunch his and his wife's mission work, but isn't optimistic that the paperwork will be granted.
The Jimenezes have commissioned help from lawyers who are well-versed in advocacy work and said they'll do whatever it takes to keep helping the more than 100 people who line up for a hot meal every Wednesday.
"Our attorneys are ALL Homeless Advocates, what a BLESSING that is ... they are working on our permissions to start feeding in the park again," the couple wrote on Facebook. "I was so excited to walk over the bridge and see our friends."
BEFORE YOU GO
PHOTO GALLERY
The Hungriest States In America