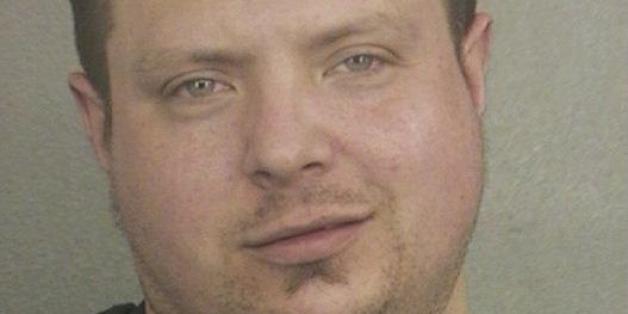 Florida prosecutors have dropped a drug charge against Edward Cocaine, a Ft. Lauderdale man with a peculiar name who was pulled over in a traffic stop last month.
Cocaine, 34, faced drug charges for possessing Xanax, but they were dismissed after he was able to produce a prescription, according to the Sun-Sentinel.
"I'm very happy," he told the newspaper on Wednesday. "Naturally high."
His lawyer said that Cocaine will also try to get the traffic charge against him dropped.
"The license plate was a little obscured by a potato chip bag or some trash that had blown up there," attorney Brad Cohen told the Sun-Sentinel.
Cocaine caused a stir last month after video of him going before a judge went viral. The judge's reaction to his legal name made people in the court chuckle.
Regarding his name, Cocaine explained that his great-grandparents "came over here from Greece and they changed it... That was back in like the 1920s."
The fact that Cocaine was able to produce proof of a prescription directly contradicts his arrest report, obtained by the Smoking Gun. In it, the arresting officer claimed Cocaine told him that he did not have a prescription for Xanax and that he had purchased the pill for $5.
Like Us On Facebook |

Follow Us On Twitter |

Contact The Author