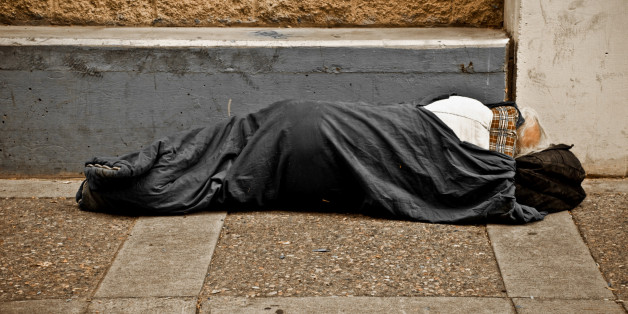 Letting homeless people sleep on the streets has never made sense morally. Now, more evidence has surfaced showing it doesn't make much sense financially either.
"The numbers are stunning," Andrae Bailey, the CEO of the Central Florida Commission on Homelessness, told the Orlando Sentinel. "Our community will spend nearly half a billion dollars [on the chronically homeless], and at the end of the decade, these people will still be homeless."
Bailey is referring to numbers recently found by Creative Housing Solutions, which tracked public expenditures on local homeless people in the Central Florida region. Because of costs like frequent emergency room visits, hospital admissions and repeated arrests for homeless-related crimes, the analysis estimated each homeless person costs taxpayers $31,065 each year. To put that into perspective, providing the chronically homeless with permanent housing and case managers to supervise them would be about $10,000 per person each year.
As astounding as those numbers may seem, the data isn't as groundbreaking as you might think.

The University of North Carolina at Charlotte released a study in March that found housing chronically homeless adults produced a 78 percent reduction in emergency room costs -- a price tag that would have eventually been passed on to the taxpayer -- the Charlotte Observer reported. The numbers also showed the previously homeless tenants in the study spent 84 percent fewer days in jail, largely due to a decrease in crimes like loitering and begging.
Caroline Chambre, director of HousingWorks for Urban Ministry, which runs permanent housing programs for the homeless, said the study was proof that perceptions of the homeless are not always accurate.
"You can't argue with the statistics," Chambre had told the Charlotte Observer. "This approach was controversial at one time because of the stereotype of who the homeless are, and we had to change that stereotype."
Correction: A previous version of this story misstated Urban Ministry Center's mission. The organization runs permanent housing programs for the homeless.
BEFORE YOU GO
PHOTO GALLERY
Artist Spends $7,000 Buying Homeless People's Signs For Good Reason