Ever feel lonely? NASA's "global selfie" will make you feel like you're part of something much, much bigger.
On Earth Day 2014, the space agency used a simple question to invite people around the world to submit selfies to social media sites: "Where are you on Earth right now?"
The idea was to celebrate our home planet and spread awareness of environmental problems.
In response, people of all ages from 113 different countries posted 50,000 selfies (and even a few pictures of pets) tagged with #GlobalSelfie. Then NASA stitched the images into a "Global Selfie" mosaic of Earth, "a new 'Blue Marble' built bit by bit with your photos." Just check it out below--and be sure to visit the interactive site so you can scroll in to view individual portraits.
Story continues below.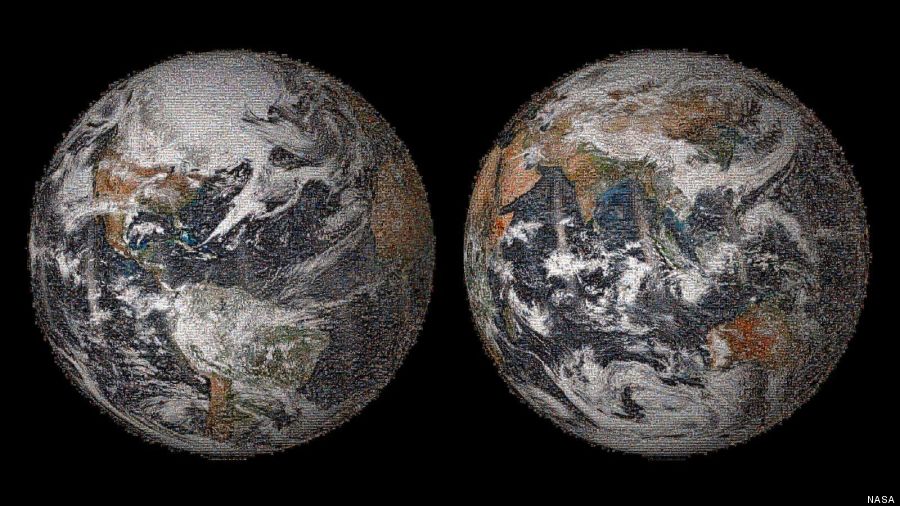 The 3.2 gigapixel "Global Selfie" mosaic, hosted by GigaPan, is made up of 36,422 individual images that were posted to social media sites with the hashtag #GlobalSelfie on or around Earth Day, April 22, 2014. Check out GigaPan's website for an interactive version of the mosaic.
"We were overwhelmed to see people participate from so many countries," Peg Luce, deputy director of NASA's Earth Science Division, said in a written statement. "We're very grateful that people took the time to celebrate our home planet together, and we look forward to everyone doing their part to be good stewards of our precious Earth."
For highlights of selfies included in the mosaic, watch the video below.
BEFORE YOU GO
PHOTO GALLERY
20 Astronauts To Follow On Twitter