 Fasten your seatbelt, this woman's going to draw some blood.
Nurses at Lianshui Traditional Chinese Medicine hospital in Huaian, a city in eastern China, are now wearing flight attendant uniforms.
Imagine China reports that the new initiative is designed to glamorize the nursing profession and to help foster good bedside manners.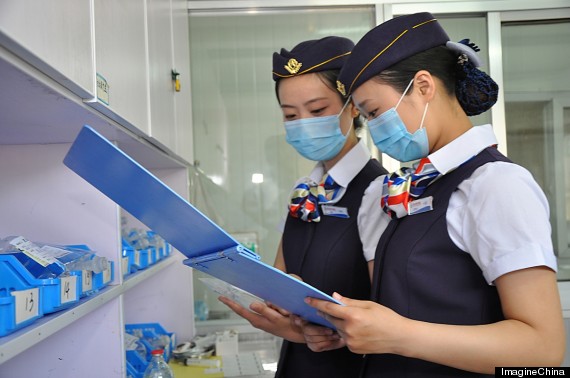 "If you think of all the professions of the world, which one comes to mind when you think of good customer service?" said Bu Haijuan, head of the hospitals nursing unit. "It is airline stewardesses, isn't it?"
Uh, that wasn't our first guess, but no matter.
"Nurses learn all sorts of technical skills at college but customer service can be easily overlooked," Bu said. "But flight attendants are specifically trained to have a good attitude and manners."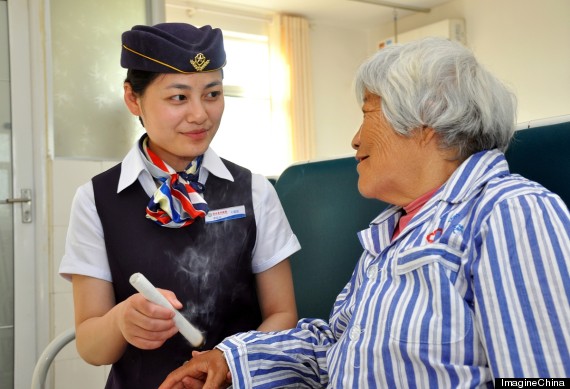 The plan has been criticized by those who think it's demeaning for trained health professionals to wear what "is sometimes viewed as a fancy costume," according to Imagine China. But Bu stuck by the uniforms.
"Cooks can wear white uniforms. Butchers can wear white uniforms. There is no regulation saying that nurses have to wear white," she said. "We should think outside the box."