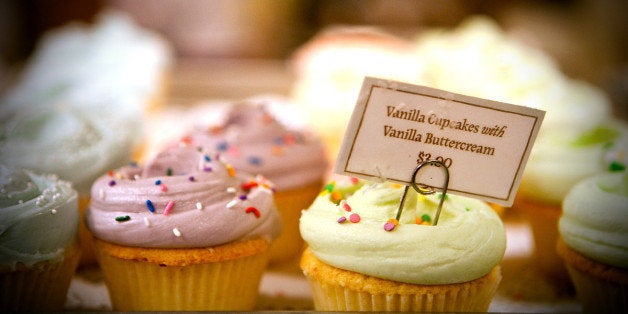 New York is one of, if not THE, greatest food cities in the world. Not only can you get just about any kind of food in New York, but you can get some of the best. Besides all of the world-class restaurants and amazing hole-in-the-walls you wouldn't find anywhere else in the country, you've got the iconic stuff, like black and white cookies, New York style cheesecake and the bagels (sorry, Montreal). Despite what some Chicagoans may think, the pizza reigns supreme in New York. (Although we'll entertain a dispute and taste test deep dish versus thin crust any day.)
Indeed, the food in New York makes all the hardship that the city requires worthwhile; it's a struggle to live here but the food more than makes up for it. The food is a reason on it's own to live in New York. It's no wonder, then, that tourists flock to our great city not just to see the sights, but to eat.
The curse of all tourists, however, is that they're not locals and thus can't truly eat like a local -- no matter how hard they try. Despite even the most valiant efforts, too many visitors will inevitably fall into at least one tourist trap. Luckily it's not all bad. There's a reason visitors to New York seek out some of our most touristy food attractions -- many of them are great and New Yorkers love them too! New Yorkers really do love Junior's cheesecake, and we're damn proud of our pizza and hot dogs.
Other touristy restaurants and iconic foods, however, are an egregious waste of time and stomach space. New Yorkers would never be caught dead at these establishments or eating this food -- or at least they don't have time to wait in the lines.
For better or worse, here are 13 signs that you're definitely a tourist in New York (or are at least acting like one). What's your favorite or least favorite culinary tourist trap in New York City?
BEFORE YOU GO
PHOTO GALLERY
30 Food Reasons New York Is Worth The Struggle