It's not like you need more reasons to take time off this summer, but a nice little lineup of undercover festivals, stellar concerts and cheap destinations can never hurt the cause.
Summer 2014 leaves little excuse for slumming on the couch. It's the ideal season to get up, get out, and explore the planet. Why, you ask? Well...
1. This winter was brutal.
It was one of the coldest the American Midwest has ever seen, and it was the hands-down worst for air travelers in recent history. You deserve some blue water (and a trophy) for making it through the last three months.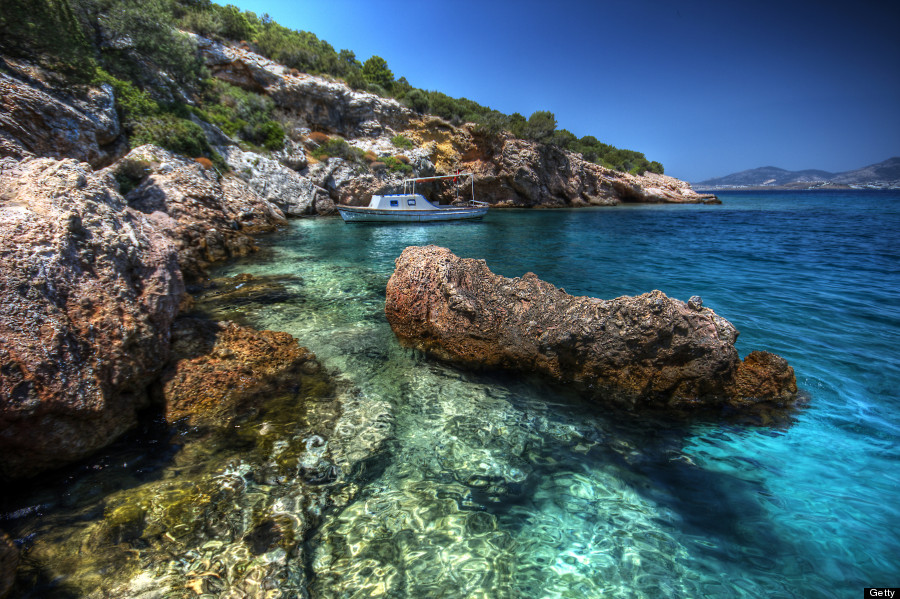 2. England is hosting the adult summer camp of your dreams.
Somersault festival is the U.K.'s new earthy, laid-back, upscale, surfer-themed summer camp for adults. There's going to be five days of arts and crafts, surfing and canoeing and rock climbing trips, gourmet meals on the river and concerts from the likes of Jack Johnson on a beautiful estate in the country. Meet new friends and sleep in a boutique tent... sounds like heaven.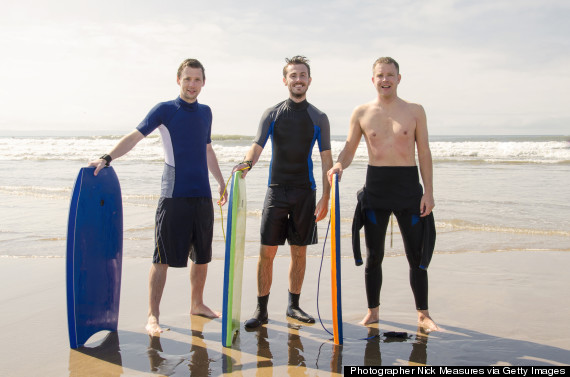 3. Half of the "cheapest days to fly this year" fall during summer months.
We've chosen not to worry too much about the method behind these predictions-- we'll just merrily book flights for June 7 and August 23. Huzzah!
4. Hotel rates are down in Buenos Aires.
Summer rates are on the rise in general, but the price for a hotel room in one of South America's hottest cities has dropped eight percent from last year. This means you've basically got a discount ticket to nights of tango lessons, beach parties, and more meat than you can handle.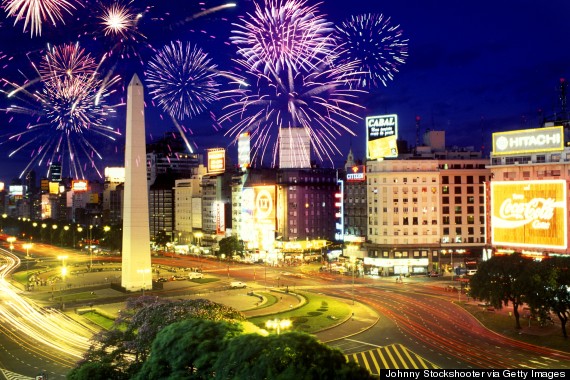 5. The Fourth of July in Italy will be an excellent change of pace from the Fourth of July in America.
On La Notte Rosa ("The Pink Night"), the Italian Riviera will blaze magenta for a night of street parties, concerts, and fireworks shows across four whole provinces (and everyone's wearing pink). The goal is to prove the Riviera as the "leader in the world of nightlife." We're willing to give them a go.
6. Summer is food festival season.
From the Vermont Cheesemakers Festival to the Maine Lobster Festival to Aspen's ritzy Food & Wine Classic, there's going to be a scrumptious fest to satisfy you and your friends' cravings both here and abroad. With gas prices largely on the decline as we head into summer, food festivals are excellent excuses for a road trip.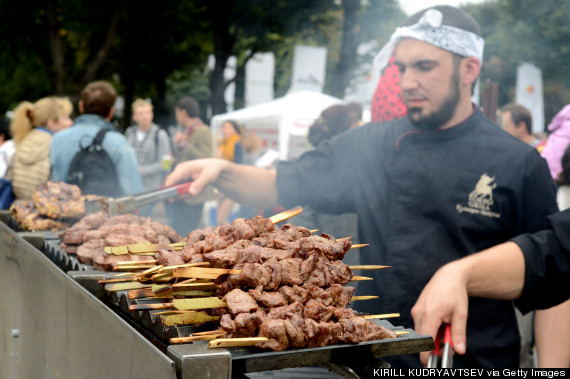 7. ...and it's also drink festival season.
Daytime drinking makes summer all the merrier. Try the Southern Brewers Festival, Sonoma Wine Country Weekend or the Joy of Sake in Hawaii.
8. This summer's surf contests are going to be epic.
May we suggest the US Open of Surfing in California-- nine days of boardwalks, bikinis, food samples, concerts... and oh yeah, the greatest surfers in the world.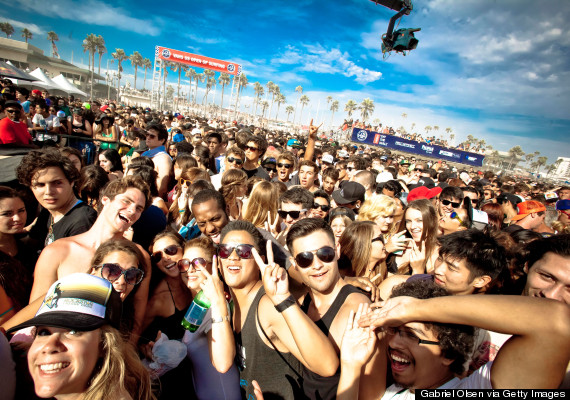 9. JetBlue's business class is coming-- along with its massage chairs.
Starting in June, you'll be able to take a swank-ified JetBlue trip from JFK to LAX in Mint, the airline's new luxury class seating area. The seats fold all the way back, some "suites" have doors on them, and you get a goody box at the end.
10. River cruising is about to become a Europe's "thing."
Dozens of new river ships have set sail in Europe's waterways over the past year. Take a fairytale-ish trip past medieval villages on the Moselle, or sail the Elbe and wind up in Prague. Hurry, this method of travel -- and its prices -- are bound to skyrocket soon.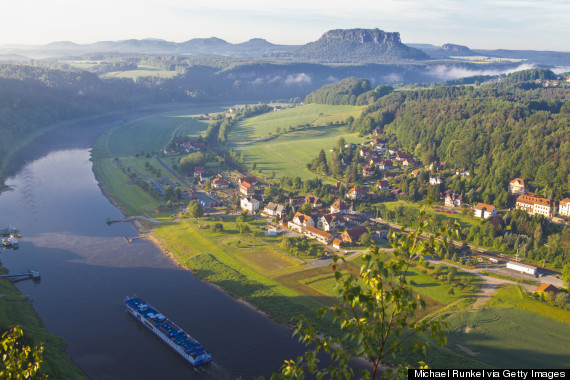 11. Diagon Alley is opening in Florida.
Universal Studios is tacking a whole new realm onto its Wizarding World of Harry Potter, doubling the Harry Potter park's size. Harry Potter and the Escape from Gringotts, Diagon Alley's new centerpiece ride, will have 360-degree seats and a 60-foot dragon.
12. Russia's cheap right now.
In light of recent political events, flight and hotels costs have dipped in Russia. Less partisan travelers will find this a good time to visit the land of markets, monuments, and stunning scenery.
13. Mysteryland Amsterdam will be extra eclectic this year.
The woods outside Amsterdam are an otherwordly backdrop for sets by Steve Aoki, Hardwell and Martin Garrix. The festival's theme can be loosely described as "electro forest nymph meets Alice in Wonderland:" picture twinkly lights, retro food trucks, glowing trees and massages in the woods. It's less campy and more whimsical than most fests you'll find in America.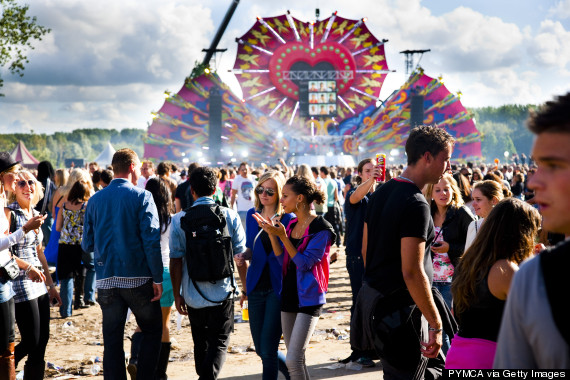 14. The FIFA World Cup.
Need we say more? Regardless of any drama leading up to this year's event, the world will come together for some straight-up stellar soccer games. With so many exotic Brazilian host cities to choose from (there is life beyond Rio!), you're bound to find a new favorite vacation spot at the same time. 15. Our summer weather is predicted to stink.
Predictions say the summer months will be "oppressively hot and humid" in New York City. The West will "sink deeper into drought," and a series of merciless thunderstorms will pelt the middle of the country. Get to the international terminal before it's too late.
16. Beyonce and Jay Z's tour is the biggest musical thing to ever happen.
We don't care how far we have to drive-- we WILL find a way to any available seat. 17. It's easier than ever to find a room in Indonesia.
Feeling exotic? Yogyakarta, the Indonesian city already coveted for its closeness to temples, shrines and a volcano, is also experiencing a hotel boom. A summer trip to somewhere nobody's heard of will sufficiently impress your friends. 18. You can go to the mini Olympics in Zurich.
The European Athletic Championships are like a more manageable version of the Olympics, with less events and less crowds, but no shortage of athletic drama. This summer's event is in the adorable town of Zurich, Switzerland, where canals, chocolate shops and bike rides await you.
19. Most national parks are always free, but the ones that aren't free are going to be free.
On August 25, every national park in America will waive its entrance fees to celebrate the National Park Service's birthday. That means you can hug the redwoods or climb some sand dunes for no cost at all (not that you really had to pay that much in the first place).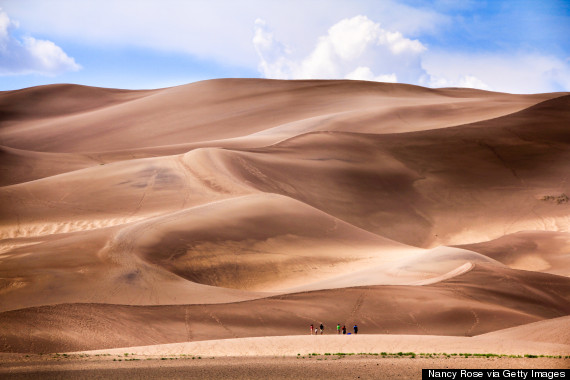 20. Marlon Brando's private island opens in July.
Party like an old-school movie star off the coast of Tahiti for $4,000 a night. Because it's summer and duhh that's necessary.
Clarification: Language has been amended to reflect that while you might be on your summer vacation when you leave for Buenos Aires, it will actually be winter while you're in that hemisphere.
BEFORE YOU GO
PHOTO GALLERY
Summer Travel Photos