Angelina Jolie floated the idea that she'd like to run for office someday. The opposition will definitely break out their ol' Team Jen shirts. This is THE MORNING EMAIL for Thursday, May 22, 2014.
The Scuttlebutt
TOP STORIES
THAILAND'S MILITARY STAGES COUP
"Thailand's army chief announced a military takeover of the government Thursday, saying the coup was necessary to restore stability and order after six months of political deadlock and turmoil." See photos of martial law in effect. [AP]
LATEST CHINESE TERRORIST ATTACK KILLS 31
"Assailants in two SUVs plowed through shoppers while setting off explosives on a busy street market in China's volatile northwestern region of Xinjiang on Thursday, the local officials said, killing 31 people and injuring more than 90." Here's more about the separatist group responsible for the recent spate of deadly attacks in China. [AP]
KIDNAPPED WOMAN FOUND TEN YEARS LATER
"A woman missing for ten years has been found by California authorities, and a man has been taken into custody on charges of kidnapping and sexual assault." CNN has photos of the abductor and the child they had together. Neighbors can't believe it's true. [HuffPost]
STATESIDE: The Return of the Suburbs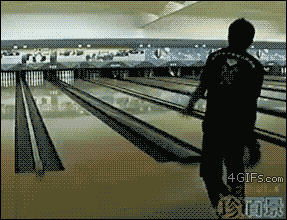 The bombs used in the Boston bombing were composed of the most horrifyingly commonplace parts. An Air Force nuclear base failed a test scenario in which a nuclear weapon was stolen. Not good. Guess which issue is more controversial than guns or abortion? Here's a bill the House passed to curtail the NSA. The suburbs are making a comeback. Always remember to look both ways: these are the worst cities for pedestrians.
In dog news, this one does an excellent job of fetching the paper.
INTERNATIONAL INTRIGUE: Epic International Proposal Video
Take a look at the happiest countries in the world. Jack Hyer decided after one date that he was going to marry Rebecca Strellnauer. He spent the next four years traveling the world and cutting a proposal video -- it's pretty flipping incredible. Obama sent 80 troops to Chad to help find the kidnapped Nigerian girls. Crime is on the rise in Brazil as the World Cup nears. Clashes in Ukraine left eight dead. And you thought your mom had it hard (after all, she had you): here are the ten worst places to be a mom.
In happy hopping news, this bunny bath couldn't be cuter.
BUY! SELL! BUY! Don't Wash Your Jeans???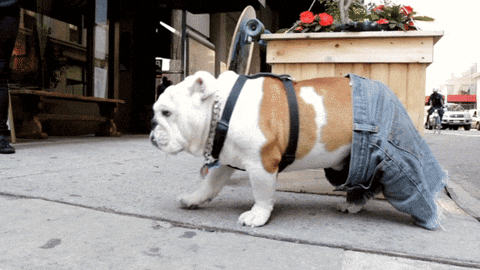 Levi's CEO urged people to never wash their jeans -- don't know how one would manage the smells, but hey, he's the jean expert. Go change your eBay password now. What's more of a dream job than being in charge of Disney? Being the MLB Commissioner, apparently -- some people have all the luck. Watch out for Trader Joe's hummus, which is being recalled for a potential listeria risk. And The New York Times tackles the age-old question: To buy or to rent?
In cordless can still get you news, this baby wipes out while chatting on the phone.
SCOUTING REPORT: The Dave Duncan Way
It's World Cup time -- check out how the U.S. is choosing its roster. Here's how Dave Duncan has changed the pitching game for the Cardinals and the league. FiveThirtyEight ranks the professional sports with themost concussions. Aaron Hernandez's tattoos may contain clues about the double murder he allegedly committed. And this is what it looks like when a foul ball casually falls into your open hand.
In singing baby news, this video proves everything is better with a little kid tagging along.
CULTURE CATCH-UP: Emma Stone Continues to Charm

Breaking our hearts here, but Jessica Chastain will not be the next Rust Cohle. Colin Firth and Emma Stone try to out-adorable each other in the trailer for Woody Allen's new movie. You won't believe which singers have the largest vocal range. This kid NAILS MJ's "Billie Jean" moves. Find out how much of "The Americans" is tamer than what really happened. Take a look at what it's like to watch movies without sight. And Stefon Bill Hader is developing a show for HBO.
In next level Batman fan news, check out this mini-Batmobile.
LIVIN': Quit 'Being Busy'
Here's how to make your marriage last to your 50th wedding anniversary. You need to know these 13 smoothie hacks. Stop being "busy" and start being productive. Losing sleep? You could also be suffering hearing loss. These five treats allow you to snack AND shed pounds. And this article supposedly tells you how to stop procrastinating. We haven't read it yet but will definitely get to it later.
In entertainment news, this cat adores a very simple game.
OTHER PEOPLE'S BUSINESS: Baby for Darth Vader!!!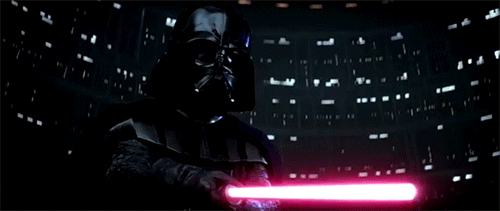 Summer Roberts Rachel Bilson and Darth Vader Hayden Christensen are having a baby!!! The Kardashians have invaded Paris with couture appropriate for fashion's capitol. Jessica Simpson's kids are spitting images of her. GQ had some serious photoshop issues with its "Pretty Little Liars" spread. LA's child services is allegedly investigating Will and Jada Pinkett Smith after a photo emerged of their 13-year-old daughter lying in bed with a shirtless 20-year-old. And you won't believe which other "Glee" cast member Lea Michele dated.
In peekaboo news, this parakeet likes to play around.
TWITTERATI
@wizkhalifa: If you started smokin blunts over the last year, i forgive you.
Soon as this tape drops, you better start smoking planes again
@pourmecoffee: "This Hellish Desert Pit Has Been On Fire for More Than 40 Years" http://t.co/26vYE5nwi4 pic.twitter.com/cp0DzIbBLT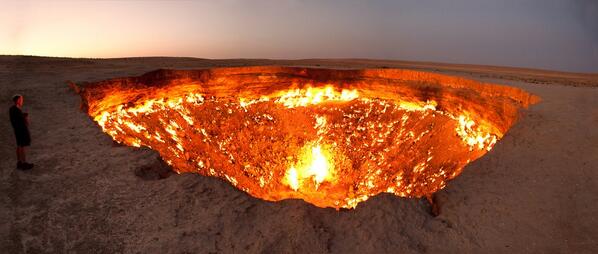 @thegarance: Catching up on reading. Twitter is tomorrow's newspaper and Facebook is the magazine story you missed two days ago.
@KJP: The best way to tell if a friend is upset with you is if they don't like or favorite your really great recent activity
@brainpicker: William Faulkner's little-known, gorgeous Jazz Age drawings http://j.mp/1jEO0zU pic.twitter.com/uHS3rJWusV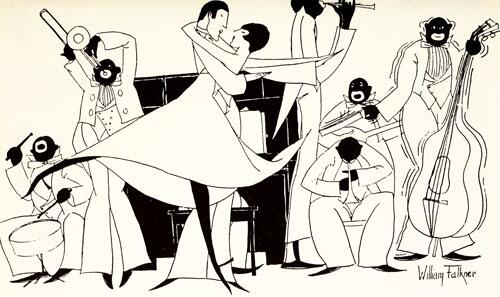 ONE MORE THING
Here are all the things you're missing by staring at your smartphone.
Got something to add? Send tips/quips/quotes/stories/photos/events/scoops to Lauren Weber (lauren.weber@huffingtonpost.com). Follow us on Twitter (@LaurenWeberHP). Does somebody keep forwarding you this newsletter? Get your own copy. It's free! Sign up here.