The tribe has spoken.
The winner of "Survivor: Cagayan" is ... Tony Vlachos!
After a season full of crazy blindsides and disloyal alliances, Tony, a New Jersey police officer, took home the million dollar prize after the jury somewhat surprisingly voted for him over martial arts instructor, Yung "Woo" Hwang. Despite Tony's cutthroat game play, the axed members of the cast decided his strategy was a step above the rest, and he was crowned the Season 28 champion.
The finale began with Tony, Woo, Kass McQuillen and Spencer Bledsoe vying for a spot in the final three. After Kass made an incredible comeback in the immunity challenge, the contestants decided to send home fan favorite Spencer. Then, after some chit-chats on the beach, the final three battled it out at the final immunity challenge, in which Woo took home the coveted necklace, leaving him with a huge decision: take Tony to the final two and stay true to his alliance or take Kass and almost guarantee himself a check for a million dollars. He (obviously) took Tony.
And although his pleas with the jury were, at times, tear-jerking, Woo ended up truly making a million dollar decision as the members of the jury revealed on the live finale reunion show that they would have given the title of sole survivor to Woo he he had taken Kass to the end.
But, the winner wasn't the only "Survivor" news to be announced on May 21. Host Jeff Probst revealed the theme of Season 29 -- and it's a good one. Drumroll, please: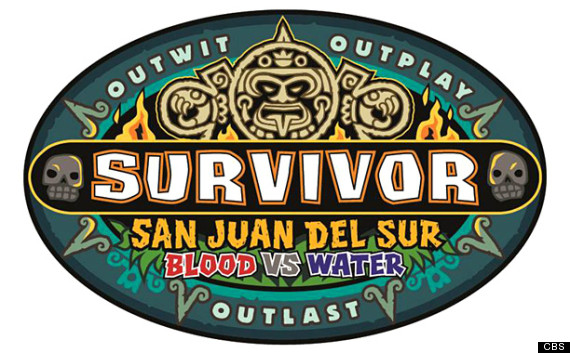 The new season premieres in September, featuring a cast of all new contestants. (In Season 27's "Blood vs. Water," returning competitors battled it out against their loved ones.)
"We really listened to people saying, 'Oh my gosh, we love new players again. This is so fresh and it feels so good,'" Probst told Entertainment Weekly. "And we went down the road with a couple of different ways to do 'Blood vs. Water,' and we started casting it, and started finding really good people, and then more good people, and then it became a very easy decision to go with a completely new cast."
Who's excited?
BEFORE YOU GO
PHOTO GALLERY
Survivor Cagayan: Meet the Castaways