In the movies, when a huge cloud of fog creeps closer and closer, it usually means the heroes should run. But when two fishermen saw the real-life version, they decided to stay and watch.
Spencer Ballard and his son Andrew were fishing on Platte Bay on Lake Michigan Wednesday when they saw this eerie cloud, miles away but slowly rolling toward them.
The intrepid fishermen thought about turning back -- but they were too curious, and wanted to experience it for themselves, according to MLive. So, instead, they filmed the fog bank approaching, putting the video on YouTube and photos of the experience on Imgur.
According to Michigan Radio, the Ballards then found themselves surrounded by advection fog, caused by the "horizontal movement of warm moist air over a cold surface."
Here's a Wednesday satellite image from the National Oceanic and Atmospheric Administration's Moderate Resolution Imaging Spectroradiometer project. According to Michigan Radio, it shows the fog hitting the coast of Lake Michigan: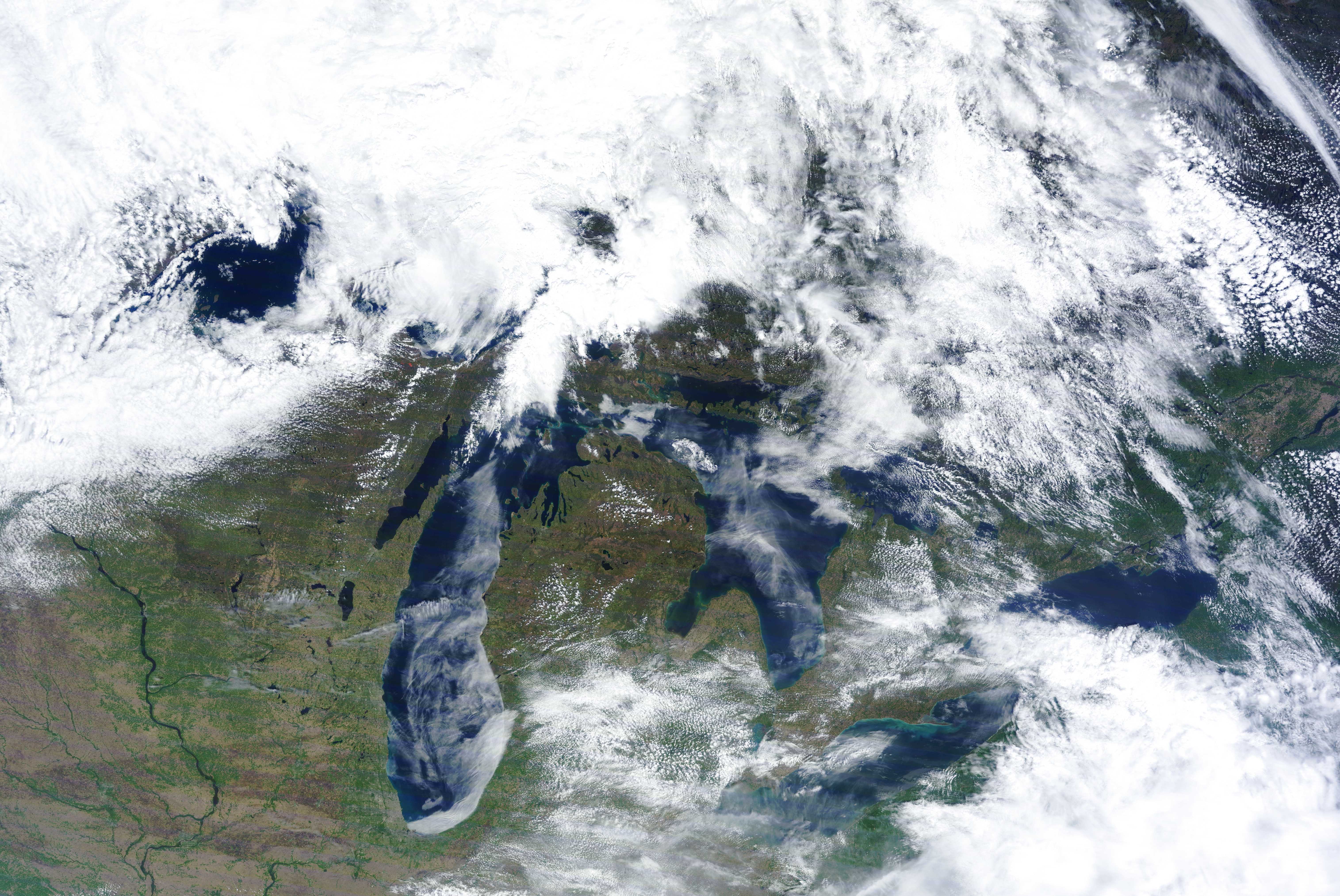 Andrew Ballard told the Detroit News that inside the fog bank, they lost much of their visibility and the temperature dropped. But it still sounded like an incredible experience.
"There would be a clearing and rainbows," he told the paper. "Then the fog would close in again. We didn't know where we were so we had to use GPS to find our way back to shore."
BEFORE YOU GO
PHOTO GALLERY
The Incredible Great Lakes