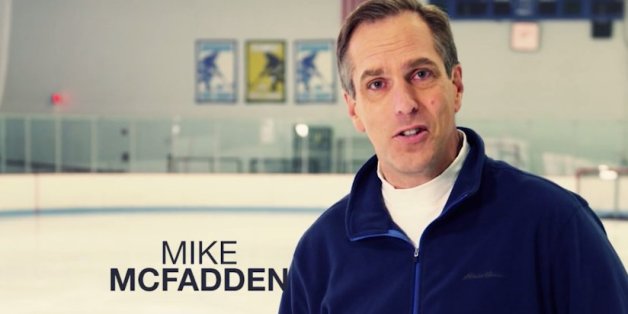 Republican businessman Mike McFadden is working hard to excite primary voters in his campaign to unseat Sen. Al Franken (D-Minn.). But McFadden, who faces three other Republicans in an August primary, hasn't voted in such an election in 20 years.
As the Star Tribune reported Friday, state voter records indicate that McFadden has cast ballots only in general elections.
"Republican primaries in Minnesota generally aren't competitive, so like most Minnesotans, Mike hasn't had a reason to vote in them," McFadden spokesman Tom Erickson said in a statement. "But this year will be different, as Mike McFadden is a different kind of candidate running a different kind of campaign, one that will energize Republicans to cast their primary ballots for a ­candidate that can beat Al Franken."
As the paper reported, McFadden's primary rivals -- state Sen. Julianne Ortman, Rep. Jim Abeler and St. Louis County Commissioner Chris Dahlberg -- have all recently voted in both primary and general elections.
Dahlberg told the paper Thursday that McFadden's voting background strikes him as hypocritical. Minnesota's Republican Party will hold a convention May 30 to endorse a candidate, but McFadden has said he will run in the Aug. 14 primary regardless of the convention's outcome.
"I do find it surprising when he [McFadden] is so intent on forcing a primary in this race that now it's important for him to have a primary," he said. "And in the past for him, it apparently wasn't."
McFadden, who is the perceived favorite of the Republican Party's establishment wing, has raised more than $2 million.
The news that McFadden hasn't consistently participated in party primaries won't help him with local conservative and tea party groups, with whom he already has an acrimonious relationship.
UPDATE -- 11:35 a.m.:
Ortman told The Huffington Post Friday that McFadden's non-participation in primary elections reflects his commitment to the state.
"He's got no record of service to the state or party," Ortman said. "He's too busy to care about our elections until his own name is on the ballot and paid for with a checkbook. It's an ultimate disrespect to the voters of the state. The Minnesota Senate seat belongs to the people of the state and not Washington special interests and power brokers."
BEFORE YOU GO
PHOTO GALLERY
Senate Seats Up For Grabs In 2014