Surfing is admirable as a sport and all -- but when we hit the waves, we're really just in it for the tan lines and congratulatory burrito (shh, don't tell).
Some surf towns are known for their big breaks, but these getaways also happen to have "gnarly" nightlife, shopping, sweets and culture. They're totally worth the trip, even if you never set foot on the surfboard. Paddle on in!
THE FOODIE SURF TOWN:
San Sebastian, Spain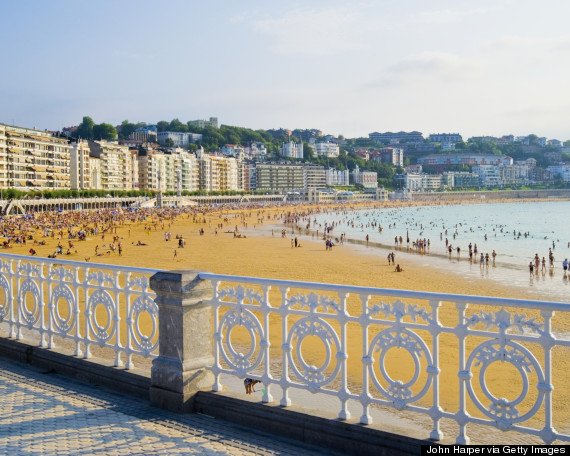 Just a few simple beaches make this surf town manageable -- but you'll stay for the pinxtos. San Sebastian's signature dish is just a little snack, typically stuck onto a slice of bread with a toothpick. This means you can pop into dozens of bars before you get full. Visit in film festival season to see Javier Bardem on the cobblestone streets, and hike Monte Urgull for a sunset you'll never forget.
THE WOODSY SURF TOWN:
Tofino, Canada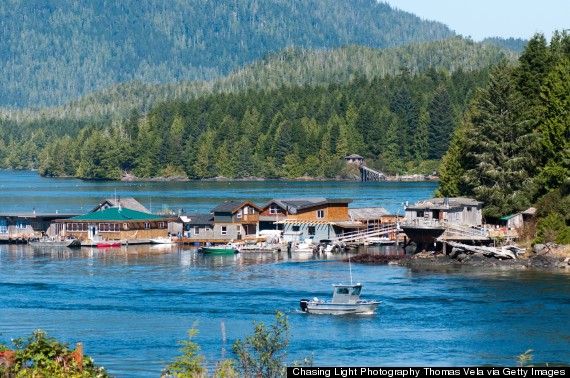 Who wants to wake up at a bed and breakfast in the forest before hitting the spa, day-tripping to hot springs and watching whales and sea otters? You, that's who. Tofino may be Canada's surf capital, but going in the water is too chilly for anyone who's not a fanatic. Rugged, damp, and woodsy, Tofino is the perfect place to stand-up paddle on the smooth-as-glass sound, then bundle up, grab a coffee, and spot for black bears near the rocks.
THE RETRO SURF TOWN:
Santa Cruz, California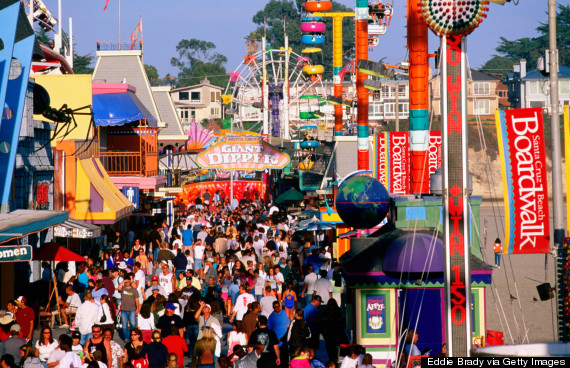 While some boardwalks get seedy over time, the Santa Cruz Beach Boardwalk has modern comforts (hello, concerts on the sand and chocolate-covered bacon!) and all the classics (a wooden coaster from the '20s, and the old-school sky ride). The Santa Cruz Surfing Museum will make you feel like you've checked the sport off your bucket list... then you're free to bike West Cliff Drive and meet the "groms" for a post-surf slice at Pizza My Heart.
THE ARTSY SURF TOWN:
Todos Santos, Mexico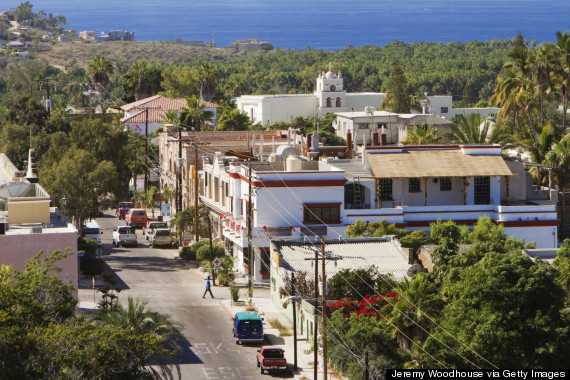 They call this "unspoiled Mexico," aka one paradise the tourists haven't wrecked yet. Browse the colorful art galleries near Plaza Centenario to feel like a bohemian hipster. Bodegas full of wine, adobe alleyways and hidden beaches make this a romantic spot to wait while your buddies finish on the waves.
THE SWANKY SURF TOWN:
Pacific Palisades, California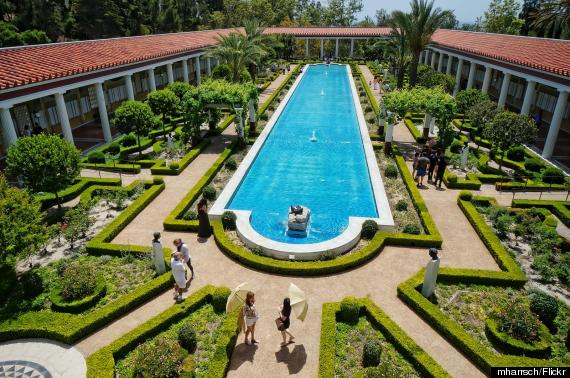 Malibu's ritzy little sister isn't quite so full of Barbie lookalikes. This is beachside glamor at its most authentic: Jennifer Garner and Adam Sandler hang out here, as downtown is a manageable little mashup of bakeries, sidewalk pizza joints and frozen yogurt shops. The Getty Villa doesn't scream for attention, either: tucked on a cliff right off PCH, it turns out to be a sprawling coastal mansion full of ancient statues and gurgling fountains. Who said anything about surfing?
THE SPORTY SURF TOWN:
Paia, Hawaii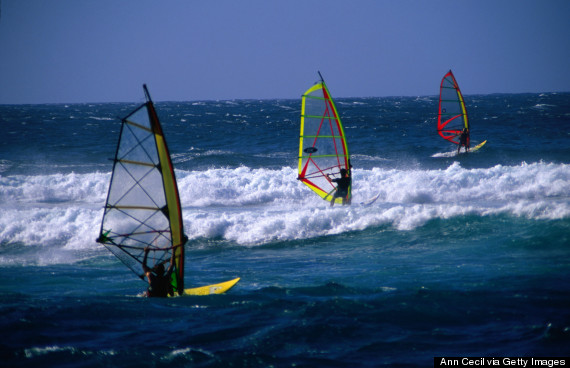 Paia is one of the least touristy towns you'll find on Maui (and with less tourists come more famous people). If you're not a surfer but still adventurous, try windsurfing, Paia's signature sport. You'll probably get a glimpse of Laird Hamilton's abs while you're at it. With no big resort in sight, everything here is more low-key: Willie Nelson has been known to drop into the local saloon, and nobody even asks for a photo.
THE PARTY SURF TOWN:
Florianópolis, Brazil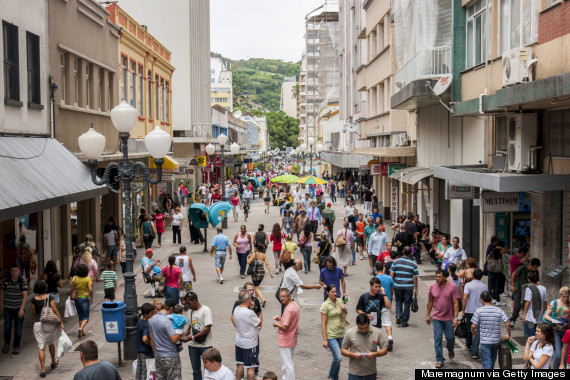 With no less than 42 beaches, "Floripa" is the ultimate South American surf town. Kelly Slater even took the stage with his guitar at a local bar after he won a world title here in 2005. But from English pubs to sidewalk bars to the revamped colonial villa where big-time DJs play, you will find plenty to keep you busy hours past a surfer's bedtime.
THE ZEN SURF TOWN:
Nosara, Costa Rica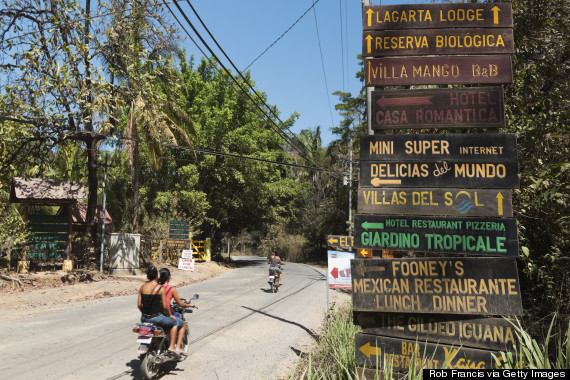 Playa Guiones is the most surf-able of Nosara's beaches -- hit Playa Garza to explore a chill fishing village and Playa Pelada if you're into rugged hikes. Nosara is where your soul will float back down to Earth, whether with open-air yoga and a smoothie at The Harmony Hotel or frolicking among howler monkeys in the biological reserve.
THE CITY KID'S SURF TOWN:
Montauk, New York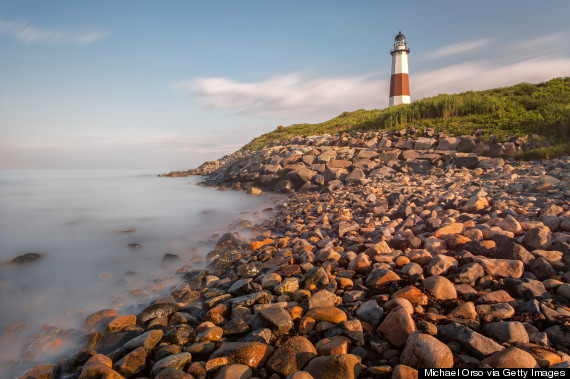 Who knows if you can even call this a "surf town" anymore -- it's officially joined the Hamptons hype scene, and there's no going back. But Montauk, waaay at the end of Long Island and an afterthought to the more glamorous Hamptons, has plenty of laid-back pockets amidst all the gourmet lobster shacks. A trip to the lighthouse will start your day off with class, but come noon it's time for drinks and tunes on the Sloppy Tuna dance floor... ahem, patio.
THE BACKPACKER'S SURF TOWN:
Montañita, Ecuador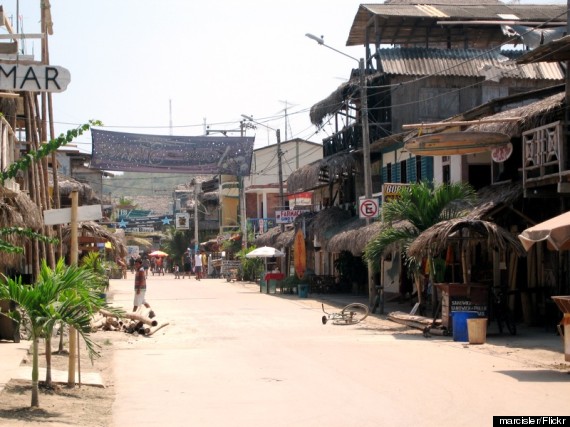 Montañita's style is best defined as straight-up Rasta. Its full moon party is legendary, but not as tacky as the ones in Thailand. Surf camps and hostel shacks are easy places to crash between nights of bar hopping (and everything's walkable).
THE "CAN I JUST STAY FOREVER?!" SURF TOWN:
Byron Bay, Australia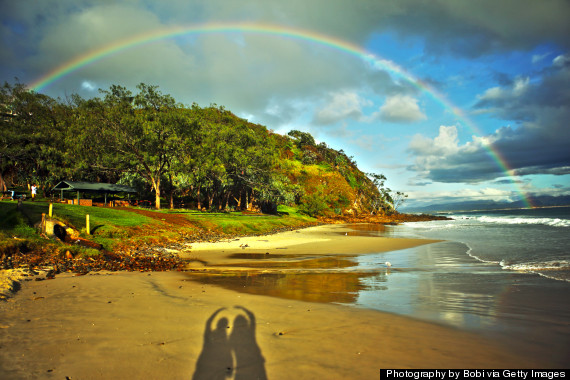 For somewhere so beautiful, Byron Bay is impressively small town-ish. If seven pretty beaches don't call to you, maybe the pretty boutiques will (they're Vogue-approved, after all). The local farmers' market is an authentic hangout, as are the bungalow-style cafes and old-school cinema house
with indie films. ...but really, just go to the beach.
BEFORE YOU GO
PHOTO GALLERY
The World's Best Beaches: 2014 Edition