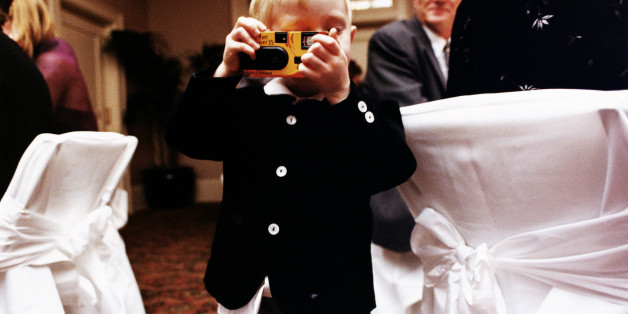 By Kim Forrest, Editor, WeddingWire

The first step of wedding planning is setting your budget. But it's not as simple as coming up with a total number -– you'll also need to decide how you're going to divide it up. There are some products and services that you can save money on, but there are others that are really and truly worth the splurge.

Photography and Videography
Sure, it's important to create a memorable atmosphere on your wedding day, but it's even more important to make sure that the ceremony and celebration are captured in a professional and beautiful way. And that means enlisting a photographer to provide you with tangible memories you'll have forever. These are the images you'll be showing your kids and grandkids, so you better love them!

Videography is a must, too. Yes, a photo can provide a snapshot of a moment in time, but a professional videographer can capture movement and sound (meaning, you'll be able to hear Grandma Sue's laugh and watch your dad boogie on the dance floor decades from now).

Venue
When looking for a venue, your guests' comfort and safety should be paramount. Make sure that the venue you choose can comfortably fit all of your guests and has climate control and appropriate parking. Planning an outdoor wedding? Your venue should have an indoor or covered "Plan B" in case of extreme weather. If your dream venue is over budget, you can save money by hosting your wedding in the off-season or on a Friday or Sunday.

Wedding Planner
Whether you book a full-service planner or a day-of coordinator, hiring a wedding planner can relieve a lot of stress from the planning process. A good planner will ensure that your day runs smoothly so that you can just enjoy. And there's nothing more valuable than that.

Food
Yes, your nearest and dearest will attend your wedding to watch you say your vows. But they're also there to party -– and they're going to want some good food, stat. That's why it's so important to hire a reputable caterer who will provide food that you have tasted and actually enjoy eating. Because really? The last thing you want on your wedding day is a group of "hangry" guests.

Hair and Makeup
You want to look and feel your best on your wedding day -– so let the professionals handle your hair and makeup. Professional hair stylists and makeup artists are experts in creating long-lasting looks that will look amazing in photographs. And don't skip the pre-wedding hair and makeup trial; it's vital that you work with your hair and makeup pros to ensure you're getting the exact look you've dreamed of.

Tips
Show your appreciation for wedding professionals who have gone above and beyond the call of duty. While tips aren't necessary for all vendors (like florists and cake bakers, for example), they are expected for some (hair and makeup pros and transportation providers), so be sure and do your research and tip accordingly. And don't forget to review your vendors on sites like WeddingWire –- those can go a long way in helping grow their businesses.

Honeymoon
Your honeymoon should be your trip of a lifetime, a time for you and your new spouse to connect and unwind in a dream setting. But, there's no need to take your big trip immediately after your wedding, especially if finances are an issue. Take a short "mini-moon" right after your nuptials, and then wait as long as you need to save up and go all out for the amazing vacation that you want.

Whatever YOU Want
This list is simply suggestions, not rules. As a couple, you and your future spouse need to decide what's most important to you and concentrate your budget on those areas. Want a show-stopping dress? Go for it. Amazing live music? Rock on! Just remember that by splurging in one area, you may have to sacrifice others. It's a cliché at this point, but it is your day. So spend in a way that makes you the most comfortable.
More from WeddingWire:
20 Buzzwords You Must Know During Wedding Planning
Who Pays for What in a Wedding
Vendor Booking Timeline
7 Wedding Expenses You Might Forget
Keep in touch! Check out HuffPost Weddings on Facebook, Twitter and Pinterest. Sign up for our newsletter here.
BEFORE YOU GO