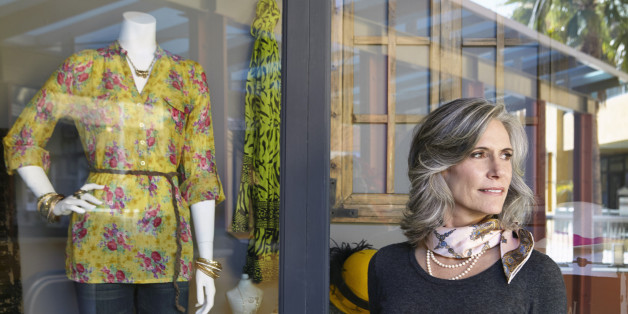 SPECIAL FROM Next Avenue
By Karen Knapstein
"I base my fashion taste on what doesn't itch." -- Gilda Radner

As we get older, many of us find ourselves feeling more and more like Ms. Radner — comfort almost always trumps trend. And for many of us, for a lot of the year, burrowing into fuzzy sweaters and layering with scarves and jackets feels cozy and looks cute, too.

But there's no time like a change of season for a refresh. Spring and summer mean showing a little skin.
We wanted to find the best ways to let your calves, shoulders and knees see the light of day once more, while keeping comfort and style. So we looked to a retail chain, a catalog (because who doesn't like to shop and try on at home?) and a boutique for advice on dressing for heat while looking cool.
Read more from Next Avenue:
The new job interview dress code
Long hair after 50: Who says you can't?
Beautiful hair at any age

BEFORE YOU GO
PHOTO GALLERY
15 Summer Classics Every Post50 Woman Should Have In Her Closet