It gets pretty steamy in the Cave of Crystals.
If you're looking for a way to escape the Mexican heat, don't journey down to the Cave of the Crystals. The cave, which is a surreal mix of otherworldly and creepy, has nearly 100 percent humidity with temps typically hovering around 112 degrees Fahrenheit. Don't be scared, it's only hot because you're standing about a mile above magma, NBD.
The cave is roughly the size of a football field, and the crystals look like something out of a Pan's Labyrinth nightmare. The caves aren't open to the public, and that's OK, because it's so hot in there that after roughly 20 minutes you run the risk of heatstroke.
So take a virtual tour with us, if you will, and enjoy the caves from afar.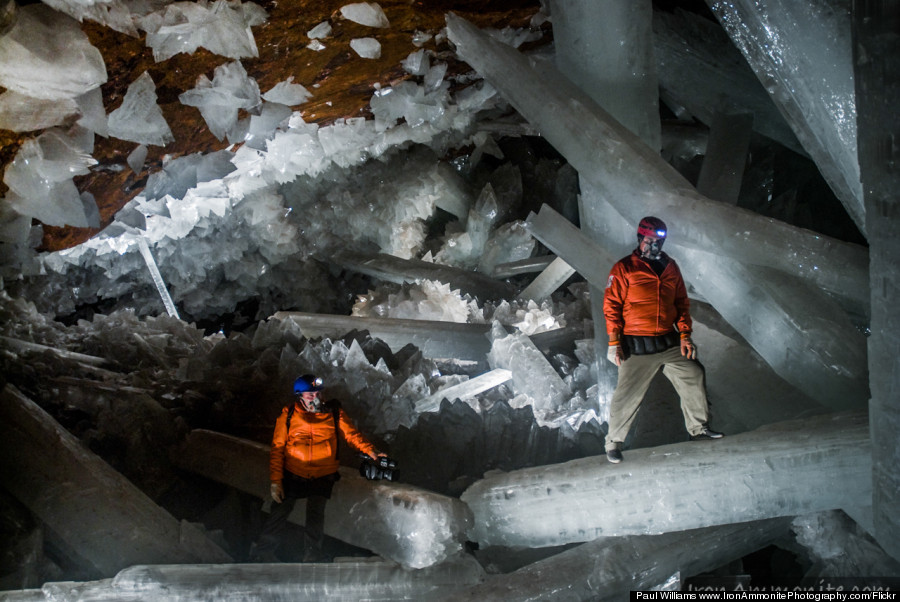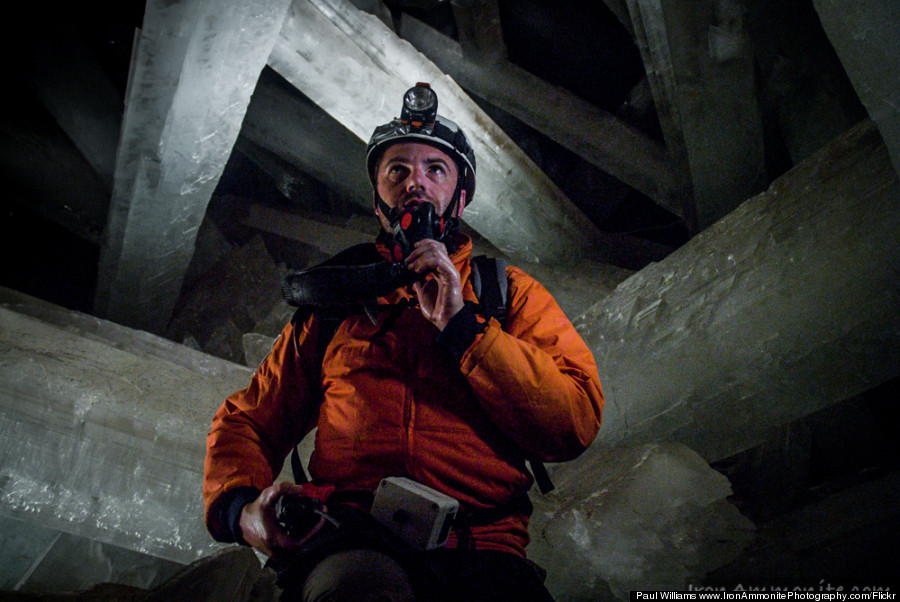 These dudes are wearing ice-cooled suits that come equipped with actual ice sewn into them to stay help them stay cool.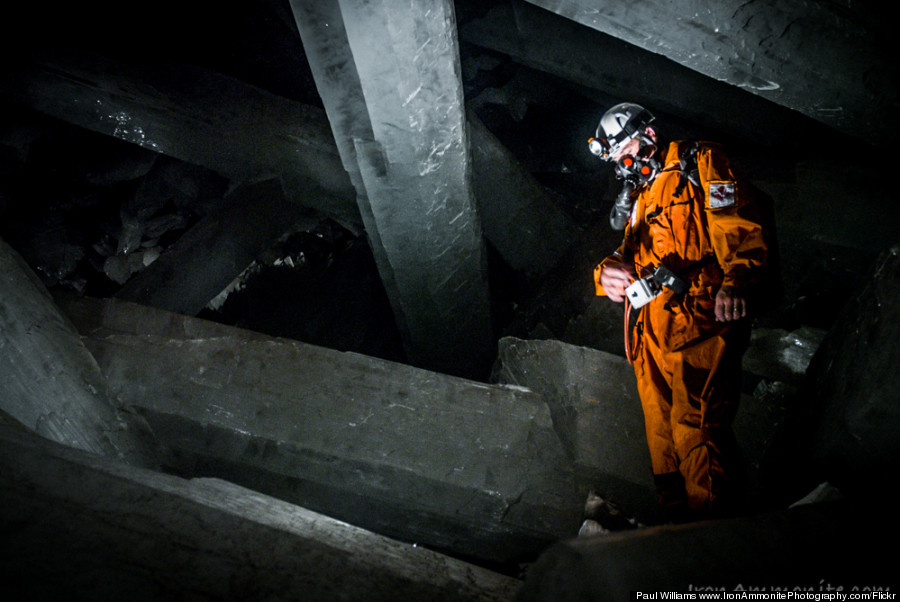 Some reports suggest that the crystals are 500,000 years old!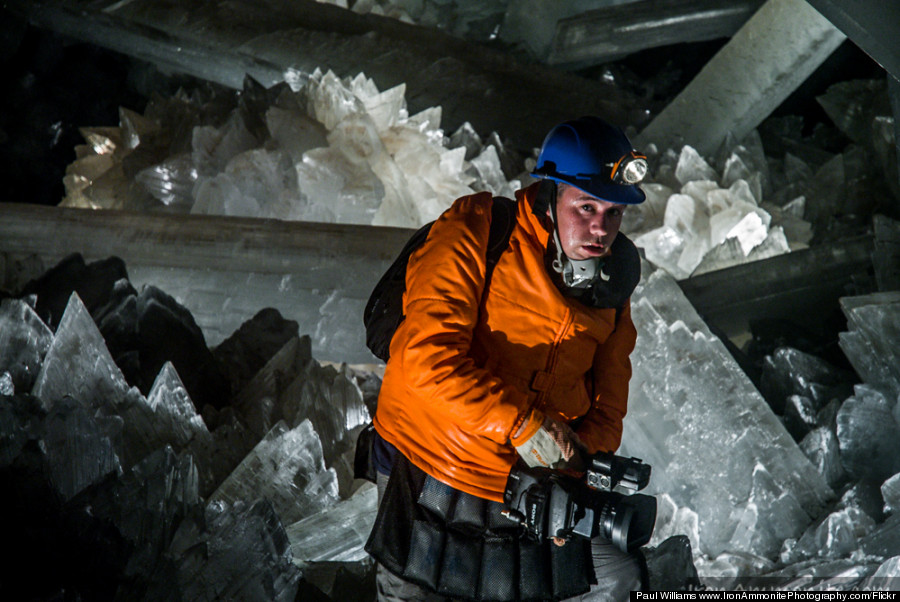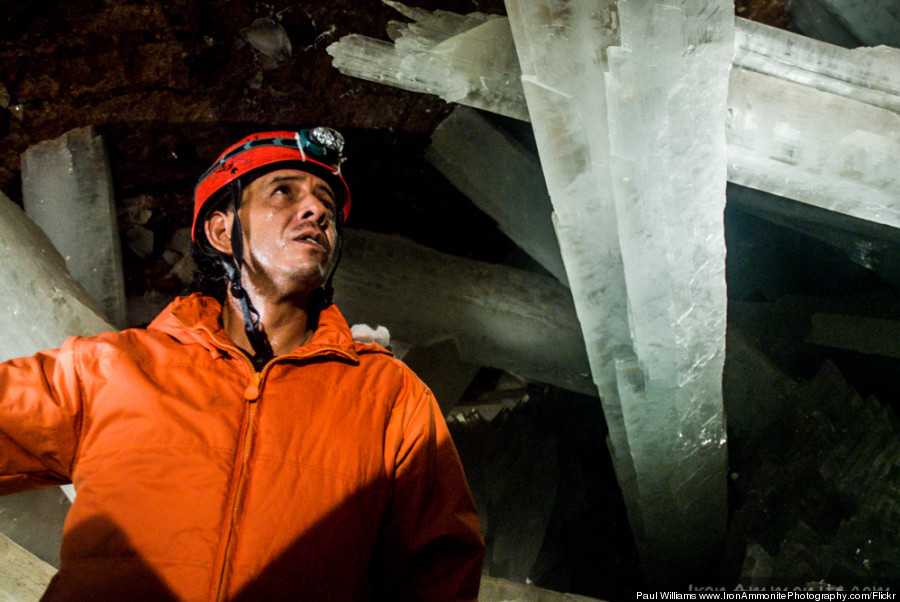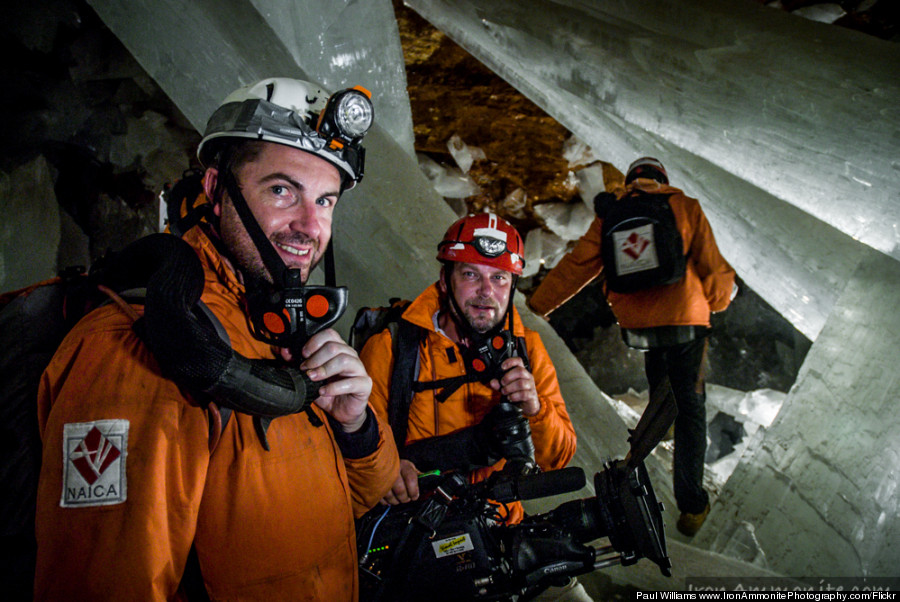 These photos were taken by Paul Williams, and you can see more of the author's work here.
BEFORE YOU GO
PHOTO GALLERY
Spectacular Ice Caves You Can Visit All Year!