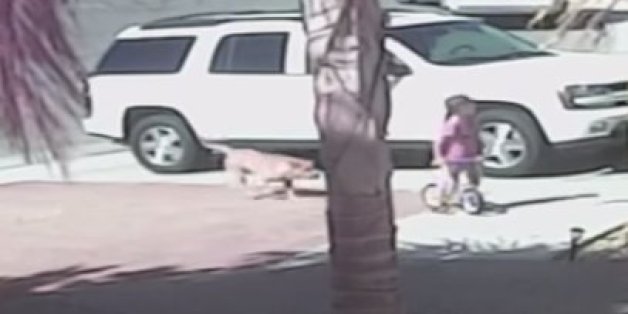 Tara, the cat who saved a small boy from a dog attack, has been hailed as a hero and given the honor of "throwing" the first pitch of a softball game, but the cat's canine opponent has been put to sleep.
Scrappy the dog was caught on tape by security cameras earlier this month biting the leg of a 4-year-old Jeremy Triantafilo in Bakersfield, California. In the video, the Triantafilo family cat, Tara, charges on screen and pounces on Scrappy, forcing him off of Jeremy before chasing the dog away:
Jeremy needed 10 stitches in his leg, but was otherwise fine. Scrappy, who belonged to a neighbor, was put into the custody of animal control shortly after the incident and euthanized on Saturday.
Animal shelter employees claim that Scrappy was aggressive at the shelter and tried to bite employees, TMZ reported.
Earlier this month, Jeremy's mother, Erica Triantafilo, told Today.com that she thought Scrappy could "be rehabilitated by the family possibly" but that it was "a long and difficult procedure to get the dog back in [the owner's] custody."
Rest in peace, Scrappy.
Like Us On Facebook |

Follow Us On Twitter |

Contact The Author